An update on our Sponsorship Programme in 2022-23
This last year, we have supported over 400 students and their families across Ethiopia to overcome barriers to education through our sponsorship programme. We do this in four key ways: direct financial aid for parents, provision of education materials at the start of the school year, access to medical care, and additional training opportunities. These different areas of support are all instrumental in enabling children to go to school, fulfil their potential and access better opportunities. The success of the programme this last year is due to the dedication of students to their own learning, as well as the continued support and commitment of our sponsors.
The Situation for Our Students
Students in Ethiopia face many barriers to remaining in education, particularly those from low income households who our programme supports. In the last year, students faced additional challenges where sponsorship support has been able to significantly help.
First, rising inflation has meant that basic necessities such as food have become more expensive. A bunch of bananas that cost £1 one month was closer to £1.90 the next. Such an increase has a significant impact on families' ability to afford basic food items, making financial aid particularly important.
Second, a nationwide change in curriculum led to a shortage of textbooks which made it difficult for students to learn effectively. Support from individual sponsors, buying textbooks in our online shop, setting up a regular monetary gift to help with photocopying costs or funding a smartphone, has been instrumental in overcoming this unexpected challenge.
Third, only 3% of Grade 12 students in Ethiopia passed the university entrance exam last September. This follows a combination of missed learning over the Covid-19 pandemic and a change in examination system (exams taking place months later than expected and in exam centres far from their hometown). Sponsorship supports students as they navigate this challenge and enables them to continue their learning either at vocational college or through a remedial program.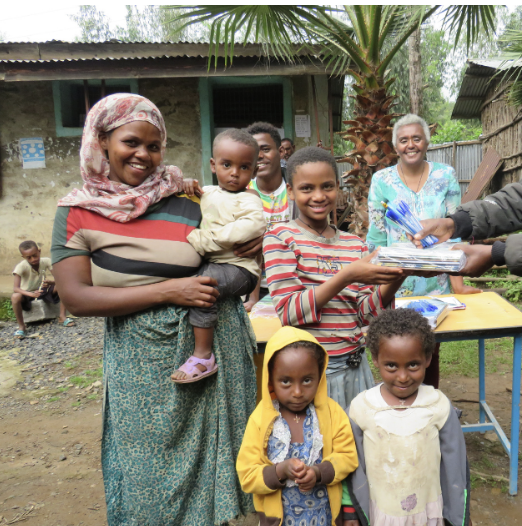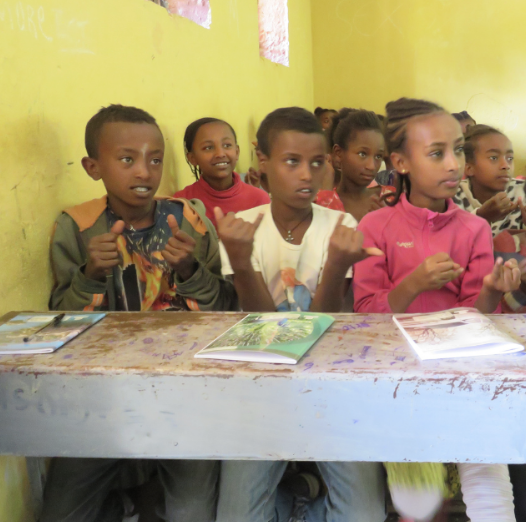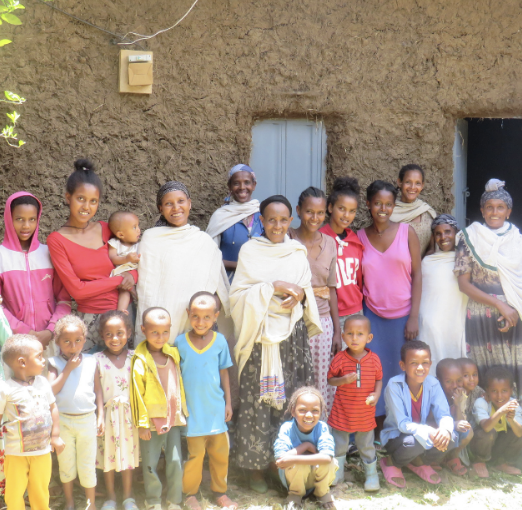 Key Events in the Sponsorship Calendar
In September 2022, we distributed school materials to all our sponsored students to make sure they had everything they needed to fully engage at school. We revised the education budget based on feedback from students last year to include the materials that were most relevant for them . We were able to deliver the materials to all of our sponsored families in person which we were very happy about after a few years of disruption. 
In October 2022, we held Family Forums in the Amhara and Oromia regions. The forums were an opportunity to bring our sponsored families together, to provide updates on the programme and for families to share their feedback. An award ceremony was held at the forum to celebrate the outstanding achievements of sponsored students and the Amhara forum even involved a play performed by children from our Kindu Klub (after-school club).
In December 2022, we held our first-ever psychosocial skills training sessions for sponsored students based on feedback from last year's Family Forum. It was an exciting day and an opportunity to support students with their learning beyond the strictly academic side of education and promote their overall wellbeing.
In May 2023, we completed our Women's Compound which provided homes and facilities for eight single-mother families in Tikil Dingay. All the families now live rent-free in their own homes with easy access to toilets, electricity and water.  
Throughout the year we continued to run our Playgroup and Kindu Klub in Gondar where students received additional support with lessons, played and ate nourishing meals. We delivered 142 celebration parcels purchased by sponsors to their sponsored families. Inflation and other pressures make it difficult for families to afford to celebrate these important events well so support by sponsors was greatly appreciated. We also supported 14 families with home improvements or other monetary gifts bought by sponsors, as well as delivering the letters and parcels many sponsors wrote this last year to their sponsored families. It was great to see so many sponsors writing!
Activity Spotlight
Psychosocial Skills Training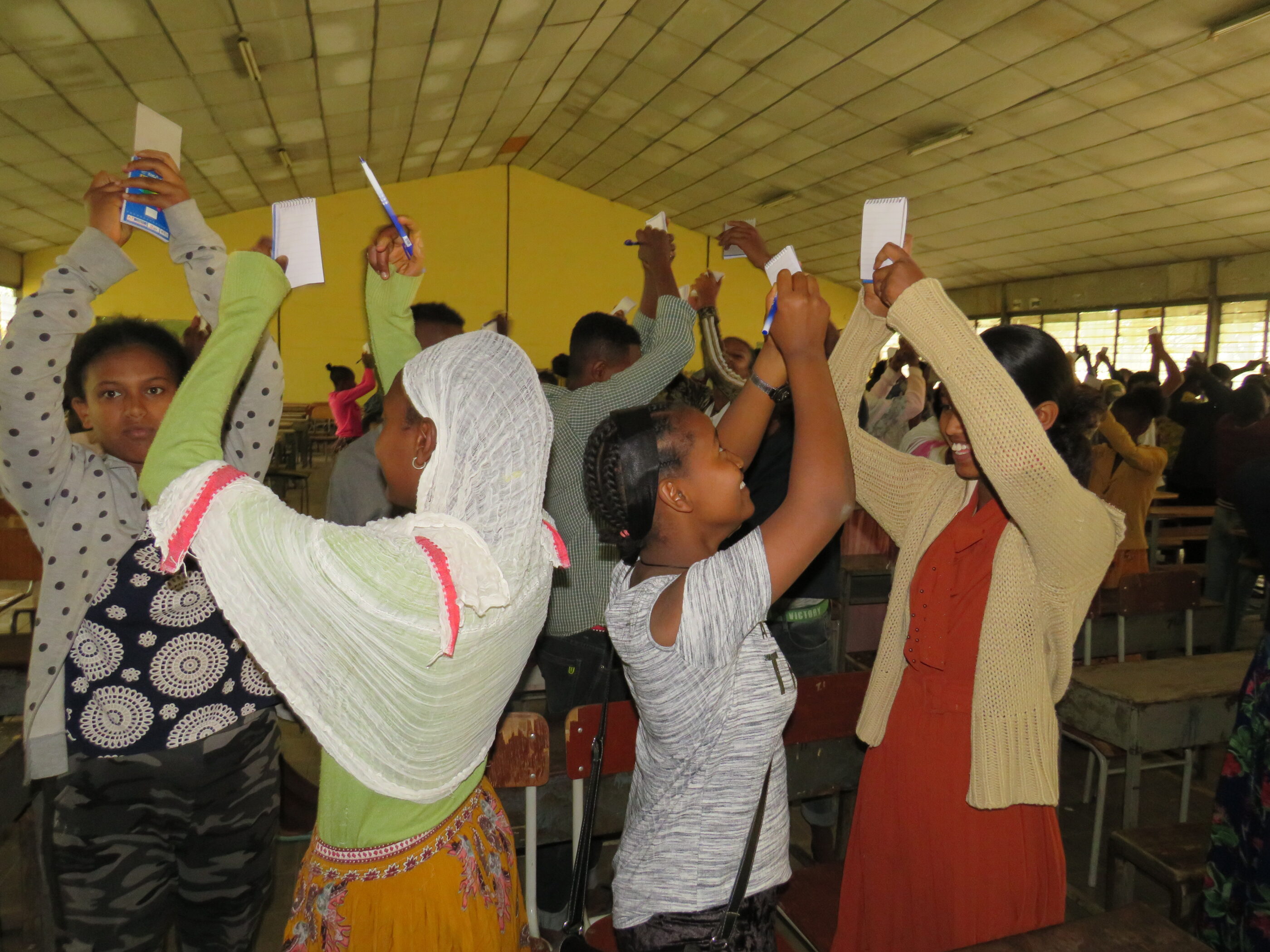 This year we were very excited to deliver our first ever psychosocial skills trainings with our sponsored students. Two day-long sessions were led by specialist social workers to explore subjects such as as self-confidence, good study habits, early marriage and unplanned pregnancies.
The trainings were an interactive and students of all ages were involved and encouraged to share their ideas. 
Next year we hope to hold further trainings and encourage more students to attend. We would also like to involve more of our older sponsored students in delivering the sessions to develop their leadership skills and as an opportunity for them to share their own experiences of preparing for exams, adapting to university life etc.
Student Spotlight
Top Results in Secondary Education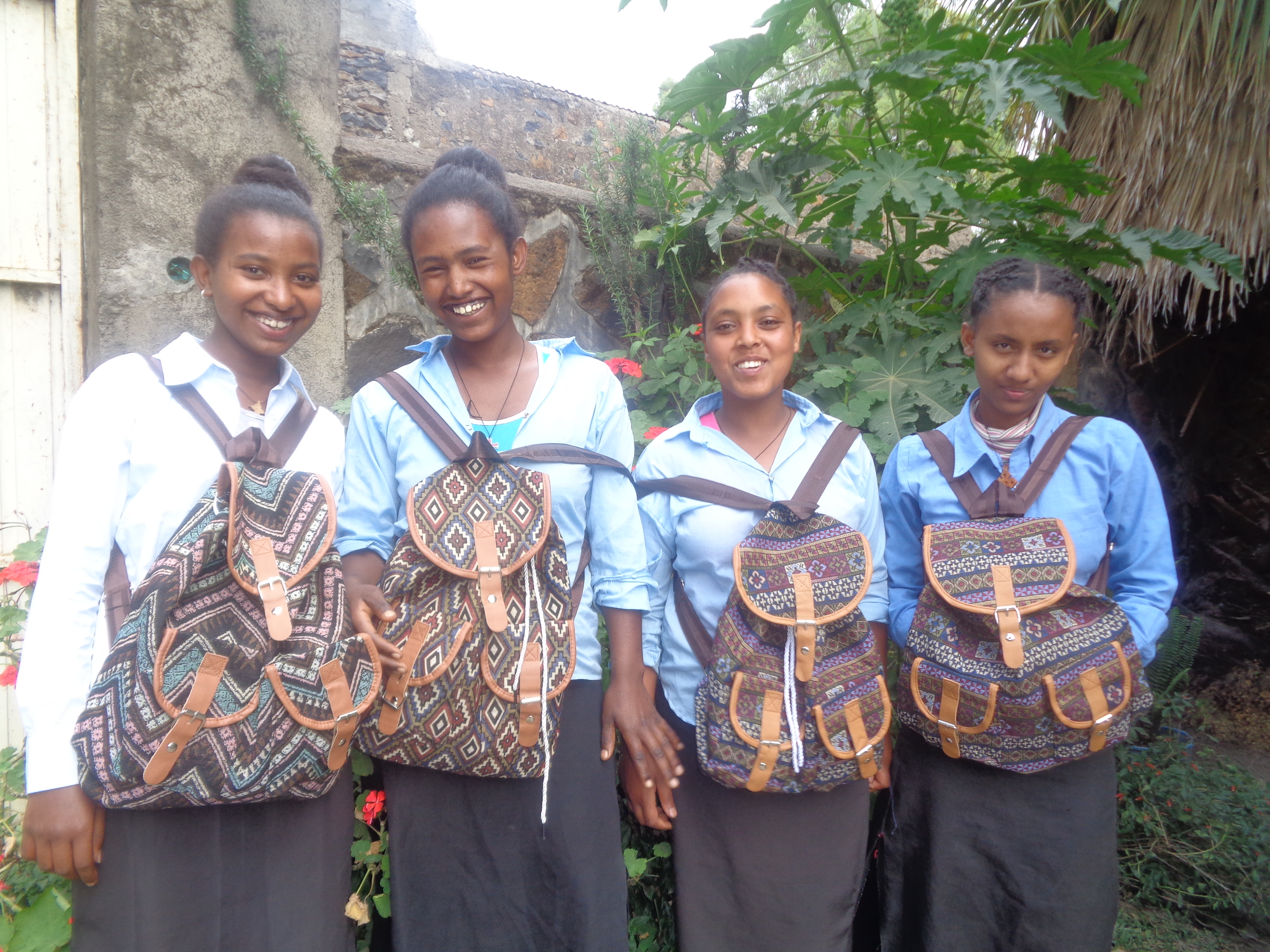 Raised in a single-mother household, taking part in the sponsorship programme enabled Meseret to continue her education from Kindergarten to Grade 11 today.
Nationally, only 35% of girls in Ethiopia reach secondary education. Through her own hard work and dedication, supported with sponsorship resources, Meseret has excelled in her studies. Not only is she attending secondary education, but she completed Grade 11 with the best results in her class.
This year she will go into her final year, Grade 12. She plans to use the skills and opportunities she has gained from the sponsorship programme to support other children in the future. 
"After completing Grade 12, I plan to take some short courses, like IT and English, which will help me in university. My future plan is to help children from families with a low economic background. This is because I am a sponsored student and getting support made my life change, I also wish to help children like me."
Meseret, Grade 11 Sponsored Student
We are continuing to monitor and evaluate the programme to ensure we are supporting students to access and thrive in education. We also welcome feedback from sponsors on how we can improve your sponsorship experience. Please feel free to share any questions or concerns with us at [email protected].
Once again, we are truly grateful for all your support. If you would like to learn more about the sponsorship programme and how you can get involved, click the link below or get in touch at the email above.