The Kindu Klub is an educational club that provides homework support, access to learning spaces and organised play. The club provides a valuable space for children who share classes with over 50 other pupils at school and whose parents are often illiterate and unable to help with school work. There is a dedicated youth worker who arranges lessons, provides homework support and leads games, including weekly football sessions on Fridays. There are also computers at the club so that children can learn IT skills and a library where they can borrow fiction and study books.
Class sizes in Ethiopia average approximately 60 pupils and schools operate on a shift system, meaning that pupils only have 3-4 hours of schooling a day.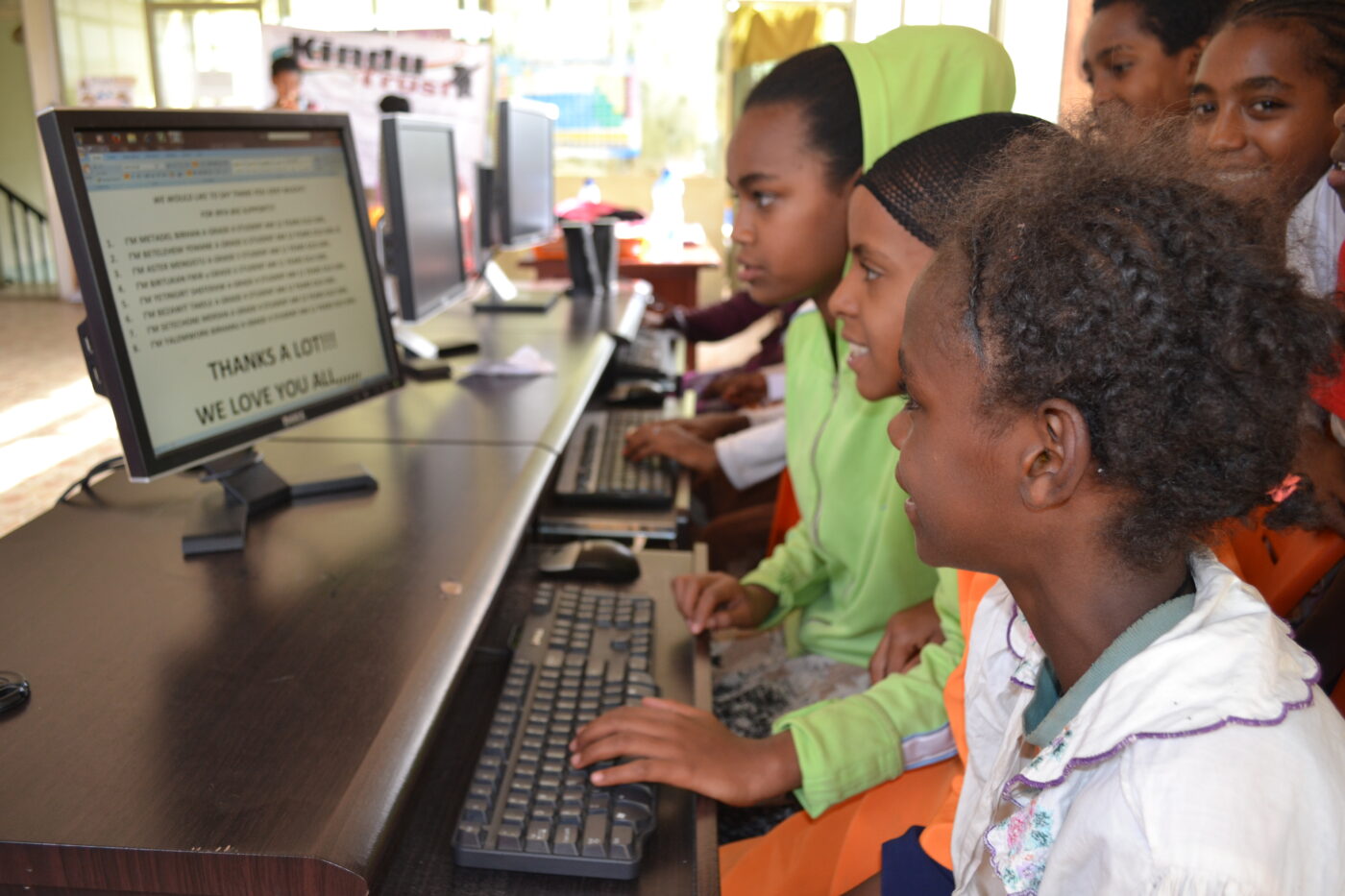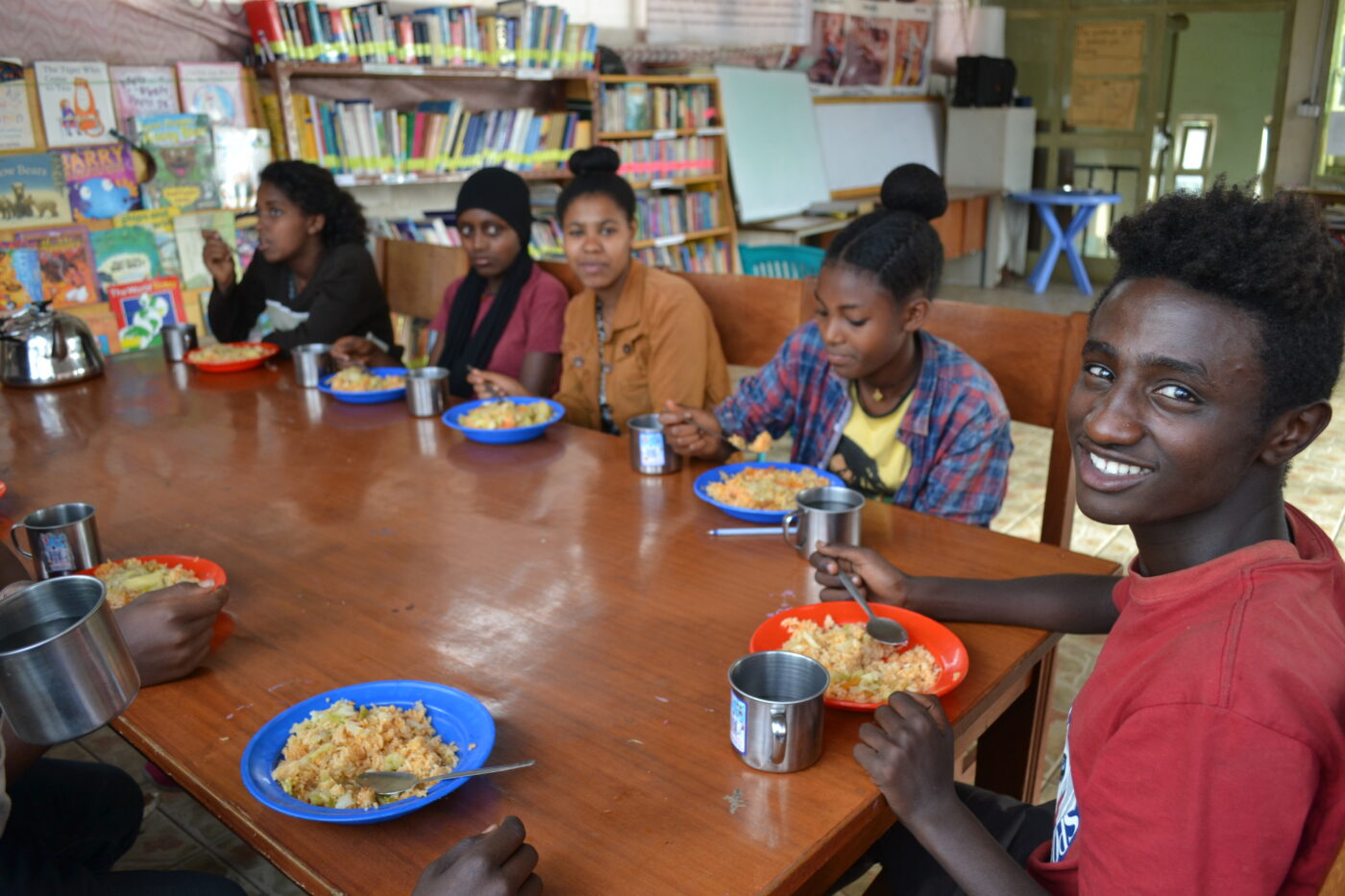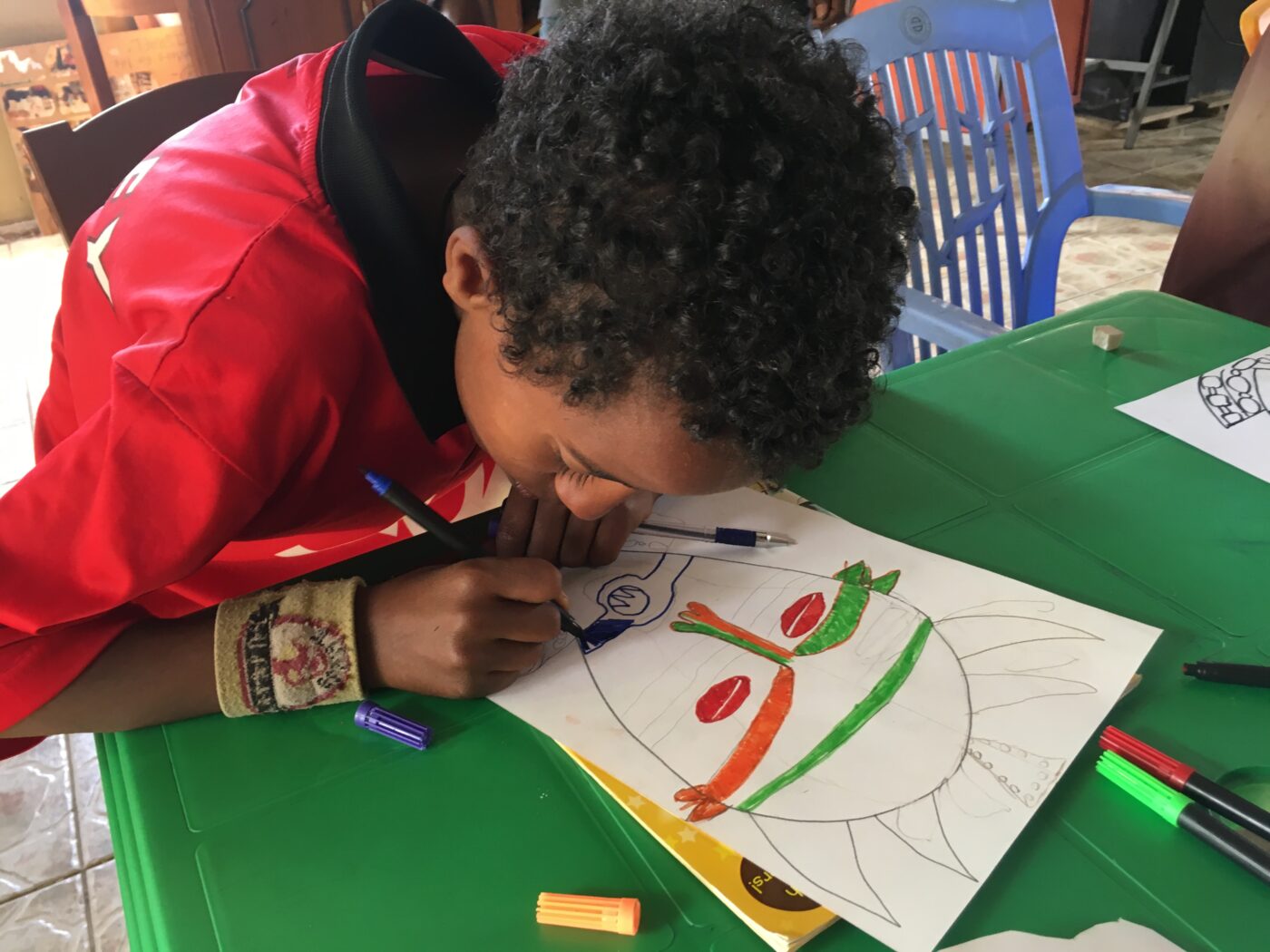 The Kindu Klub improves the quality of life of vulnerable children and young people through the provision of coordinated academic and social support. Our sponsored children and their siblings are invited to attend the club once a week. Most of the sponsored children go to state school which runs on a shift system so a child will attend either in the morning or the afternoon. During the rest of the day they usually do household chores or activities to earn an income. Because of poverty, they tend not to have suitable spaces or resources to study well at home.
The Kindu Klub provides support so that these pupils have a better chance to study and succeed at school. The club includes:
Extra lessons – small group lessons on Amharic, English, maths and IT support the children's school learning and we do special lessons in art, crafts, drama and music provide opportunities for creativity
Homework support – the youth worker makes time to support the children with any school work that they may find challenging
English language development – children get special lessons and the opportunity to practice speaking with our

international volunteers

Access to computers – IT is taught in school but most state schools don't have computers so lessons are only theory-based, the computers at the Kindu Klub mean they can practice and learn real IT skills
A hot, nutritious meal – each child gets a meal when they come to Kindu Klub, the meals are cooked on-site by our cooks and include vegetables, protein and carbohydrates for healthy development
Access to our library – children can read at the club or borrow books and take them home. We stock fiction books for all ages and study books for all subjects and grades to support both reading for pleasure as well as studying.
Meet Abdu
At 17 years old, Abdu loves Geography and English and is a huge Manchester United fan. He has attended Kindu Klub regularly since he was old enough to join and can now often be found there reading a book or working on a PC. His regular interaction with international volunteers has helped him develop his social skills as well as his English.
"I come to the Kindu Klub every day to use different text books in the library, it helped me to get a good result in my grade 10 national exams and now I am going to preparatory college."
<! –– START OF THE FANCY NUMBER BLOCK ––>
<! –– END OF THE FANCY NUMBER BLOCK ––>
children get school support at the Kindu Klub every week
<! –– START OF THE FANCY NUMBER BLOCK ––>
<! –– END OF THE FANCY NUMBER BLOCK ––>
children borrow books from the library every month
"The Kindu Klub is not only a place to work or study, but also a place to feel at home and foster inter-personal relations, a key element in every child's life."
International volunteer
Can you help?
£10 funds a day of meals for the children at the Kindu Klub
£40 funds a set of subject study books for one grade curriculum
£130 employs a youth worker at the club for a month