Together We Learn is a merger of Link Ethiopia and The Kindu Trust, two charities that have been working to brighten the prospects of children in Ethiopia for more than 20 years.
1996
Our story began in 1996 when the first UK-Ethiopia school link between Dr Challoner's Grammar School in Amersham and Fasilides Secondary School in Gondar was set up.
Originally known as GondarLink, we became Link Ethiopia, and the ethos was simple: students at both schools would greatly benefit from working together and learning from one another.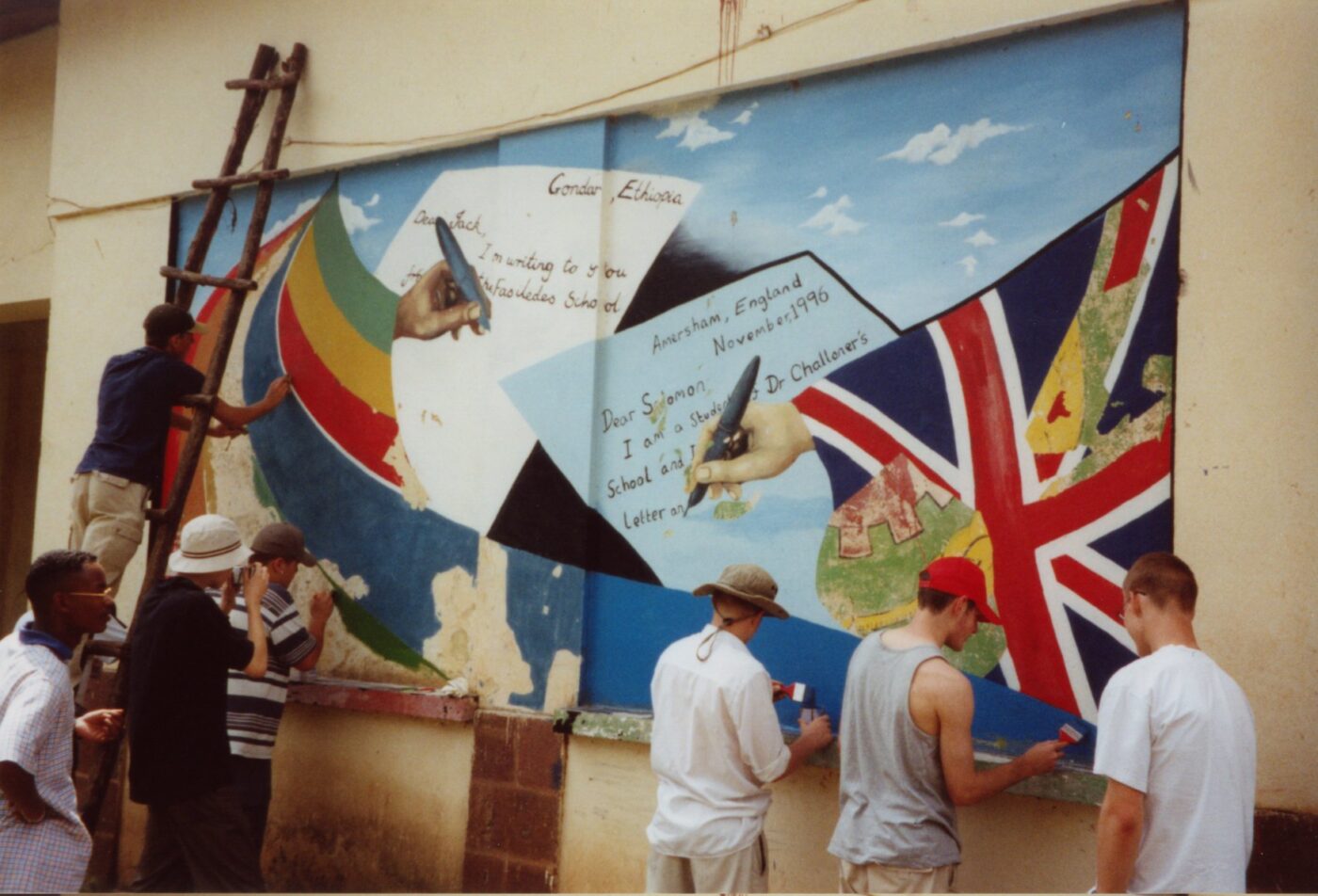 1998
Two years later, The Kindu Trust was founded, also in Gondar, following a chance meeting between English woman Kate Fereday Eshete and a young Ethiopian boy named Kindu.
Kindu was trapped in the constant struggle of living on the streets in search of food, shelter and adequate clothing. Kate established The Kindu Trust to help Kindu and other children like him.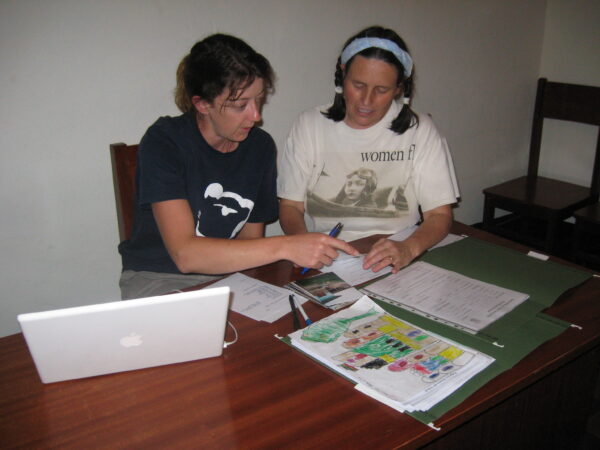 2001
In the four years that followed, The Kindu Trust set up residential homes in five locations across Ethiopia, caring for 80 vulnerable children. In 2002 a volunteer social worker recommended moving from providing residential care to concentrating on childcare within the community.
It was recognised that the children would develop better if they were living within families. So the children were reunited with relatives or placed with foster families where they continued to receive guidance and financial support from The Kindu Trust. Thus, the child sponsorship programme was born – linking international sponsors to children in Gondar, enabling their families to support them to remain in education.
Meanwhile, Link Ethiopia was expanding to include more schools in the UK and Ethiopia, and had begun arranging teaching volunteering placements. The ongoing interaction of schools, volunteers and teachers led to an interest to improve schools for Ethiopian children.
In 2001, Link Ethiopia started helping Ethiopian schools through the construction of classrooms, libraries and sanitation facilities. They later also started teacher training programmes, running annual teacher conferences, and developing pedagogy centres at schools.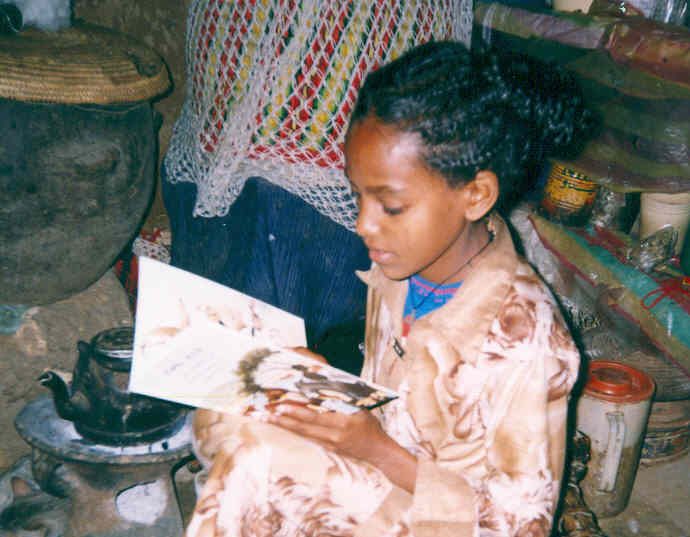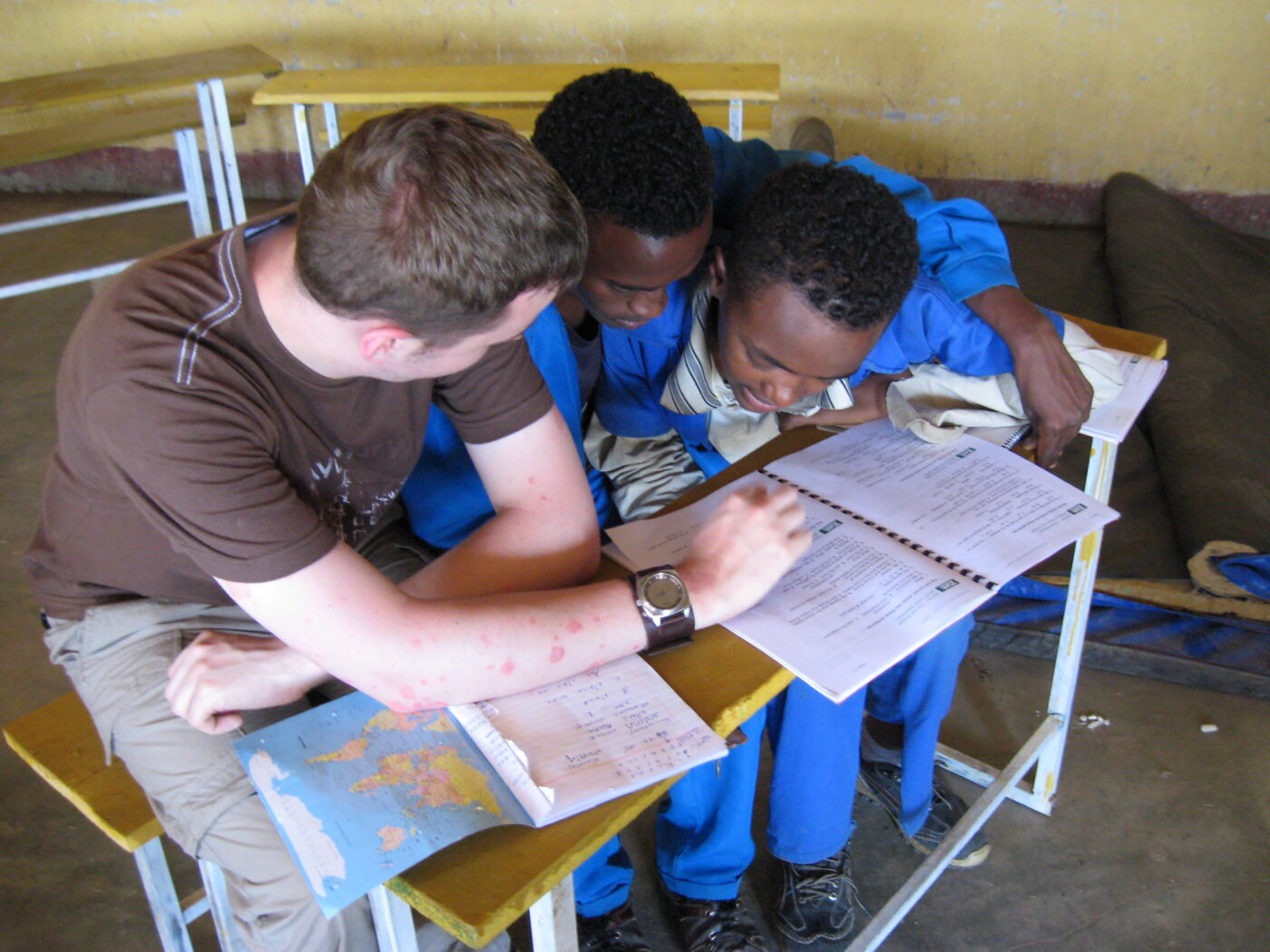 2005
Link Ethiopia hired their first Ethiopian member of staff in 2005, the manager was based in Gondar and coordinated our school link work.
Richard & Rita Pankhurst, known and appreciated throughout Ethiopia as enthusiastic guardians of the nation's history joined Link Ethiopia as Presidents.
Link Ethiopia's first UK member of staff was hired in 2007. Matt Stockdale (now a trustee of Together We Learn) joined the charity full-time to oversee fundraising, operations and growing school network. He and volunteers moved into Link Ethiopia's first UK office at St George's Church in London.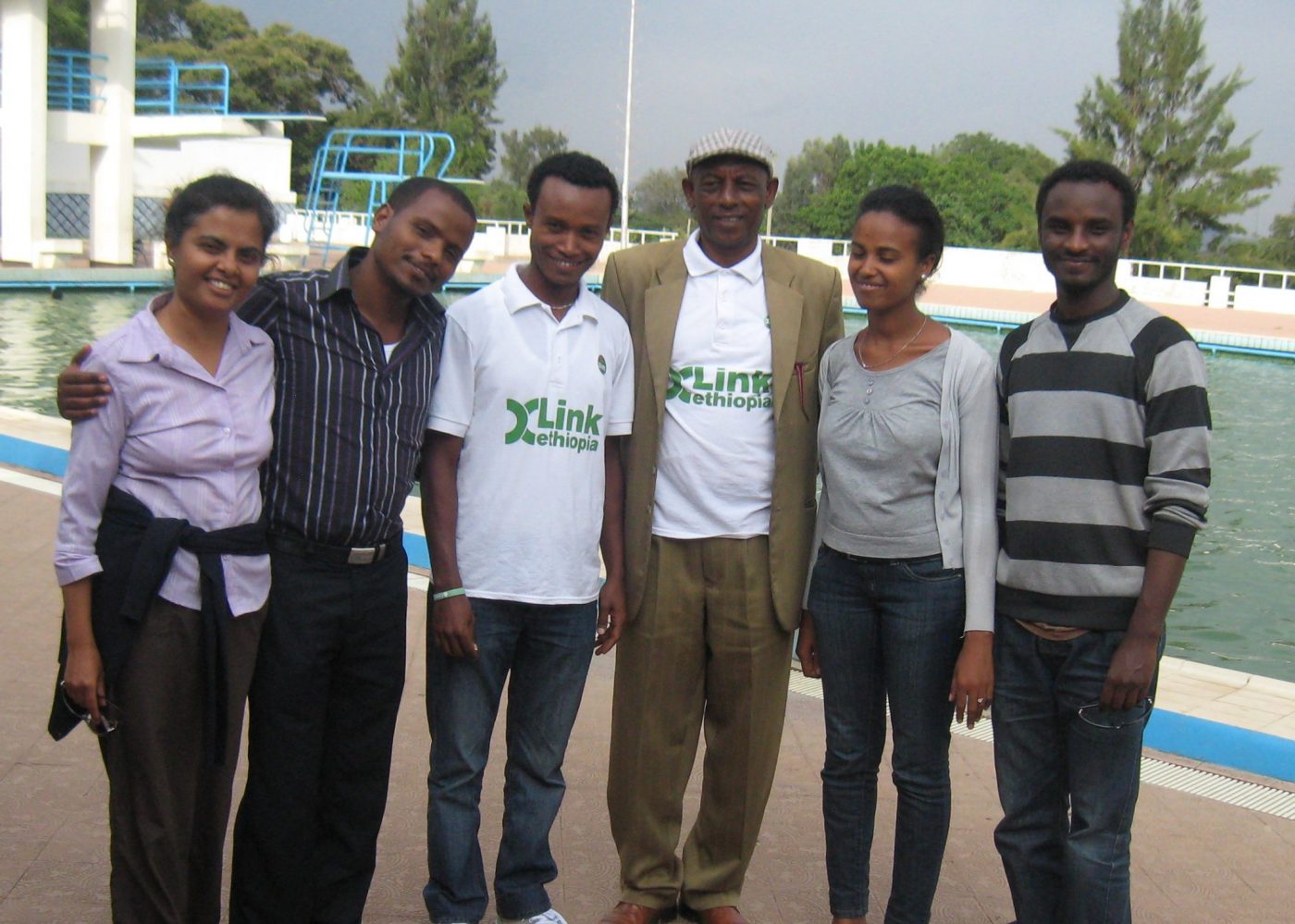 2008
In 2008, Link Ethiopia's programmes expanded to Bishoftu in the Oromia region where they continued their work to support schools, teachers and pupils.
Link Ethiopia's child sponsorship programme started in this year and the first school link teacher exchange trips took place with teachers travelling from Gondar to Durham, and from Amersham to Gondar.
The Kindu Trust also scaled up their work around this time, developing a number of community projects to further support families and relatives of sponsored children. We established our first income generating project in 2008, supporting mothers to set up an injera making business, and have begun a number of cooperative and individual businesses since then.
The Kindu Trust was employing 20 staff on our projects at this time and in 2009 we recruited our first UK member of staff to fundraise and support sponsorship communications. We took up residence with Link Ethiopia in their office at St George's church.
In 2011 The Kindu Trust set up the Kindu Klub and Playgroup projects at our office in Gondar to provide resources, safe play and educational support to sponsored children and their siblings.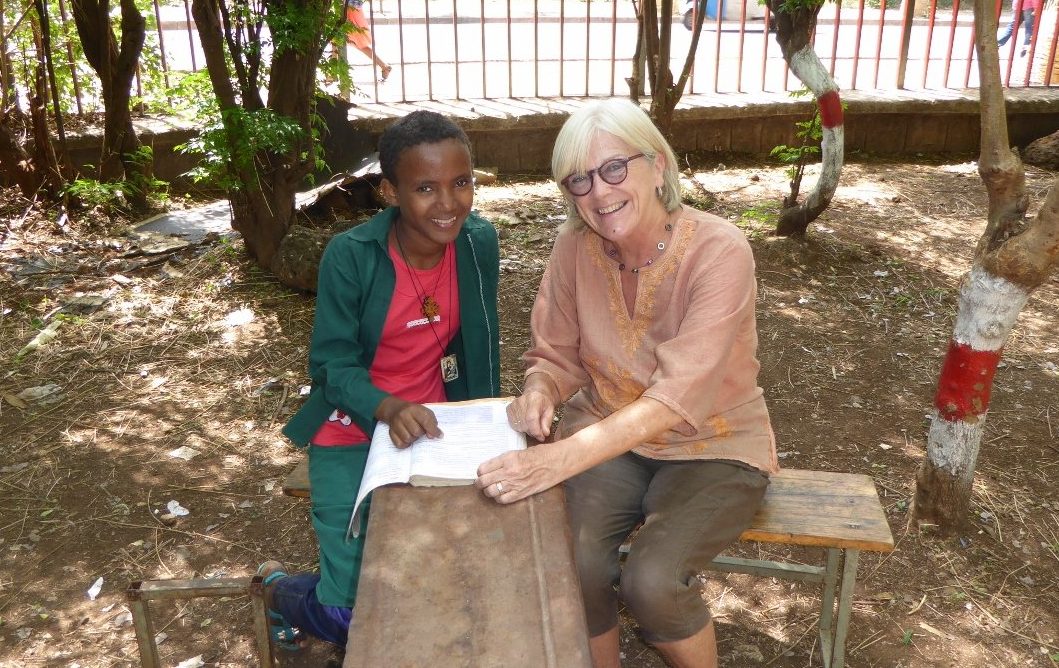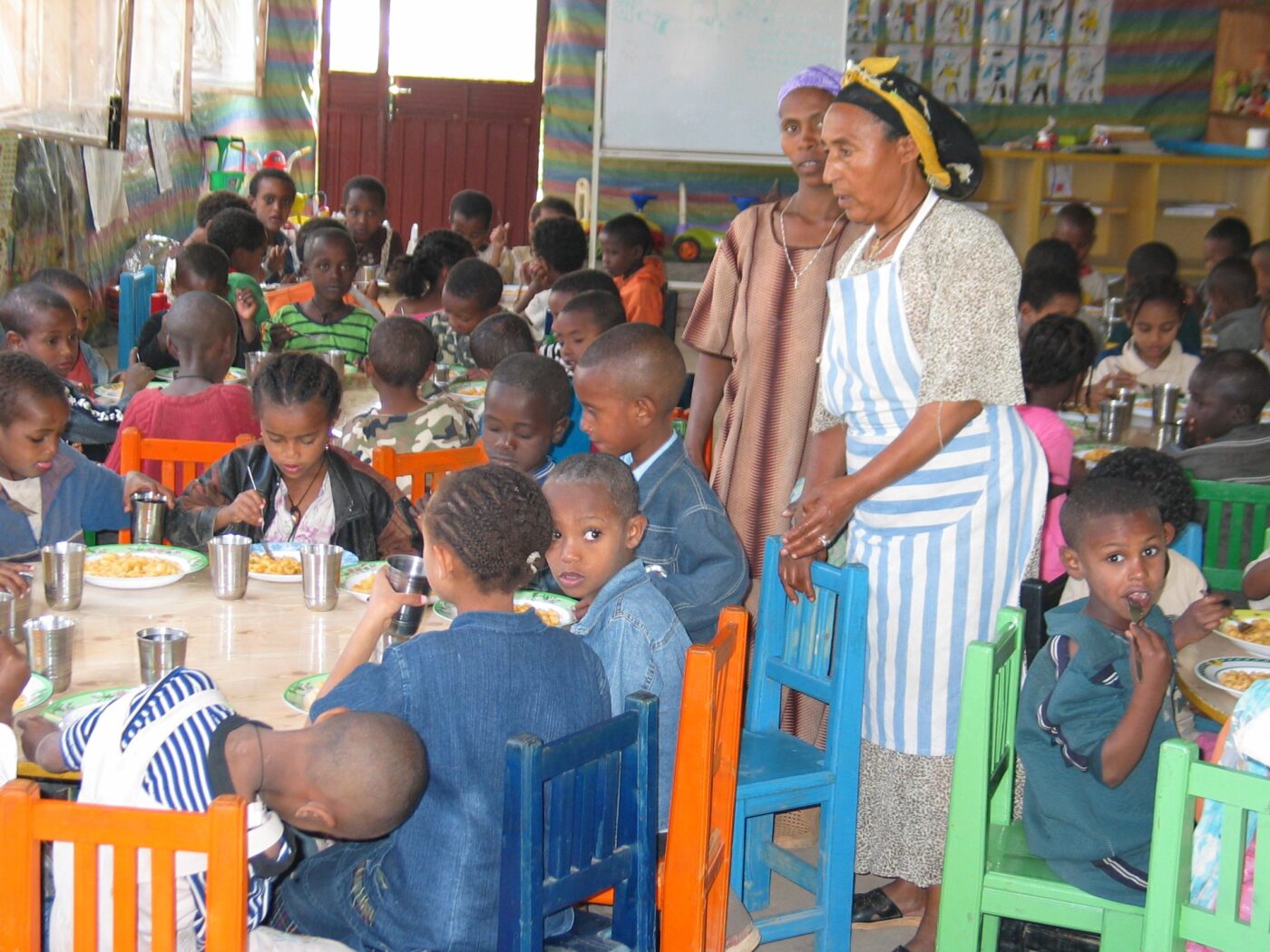 2013
Link Ethiopia began the first project to improve literacy and English teaching. The Libraries and Literacy project was a multi-year project to improve student literacy in our partner schools.
The project grew out of requests from local teachers and older students for help with their English language skills. Though English is a second or third language for children, it becomes the language of instruction from secondary school. This means that students who struggle with English are more likely to fail their final exams.
The project supported 20 schools in the first year. School librarians received training and small grants to purchase new books. The school teachers learnt how to teach children to read English using the phonics approach; using this new method had such a significant impact on the reading age of pupils that our work in this area continues to today.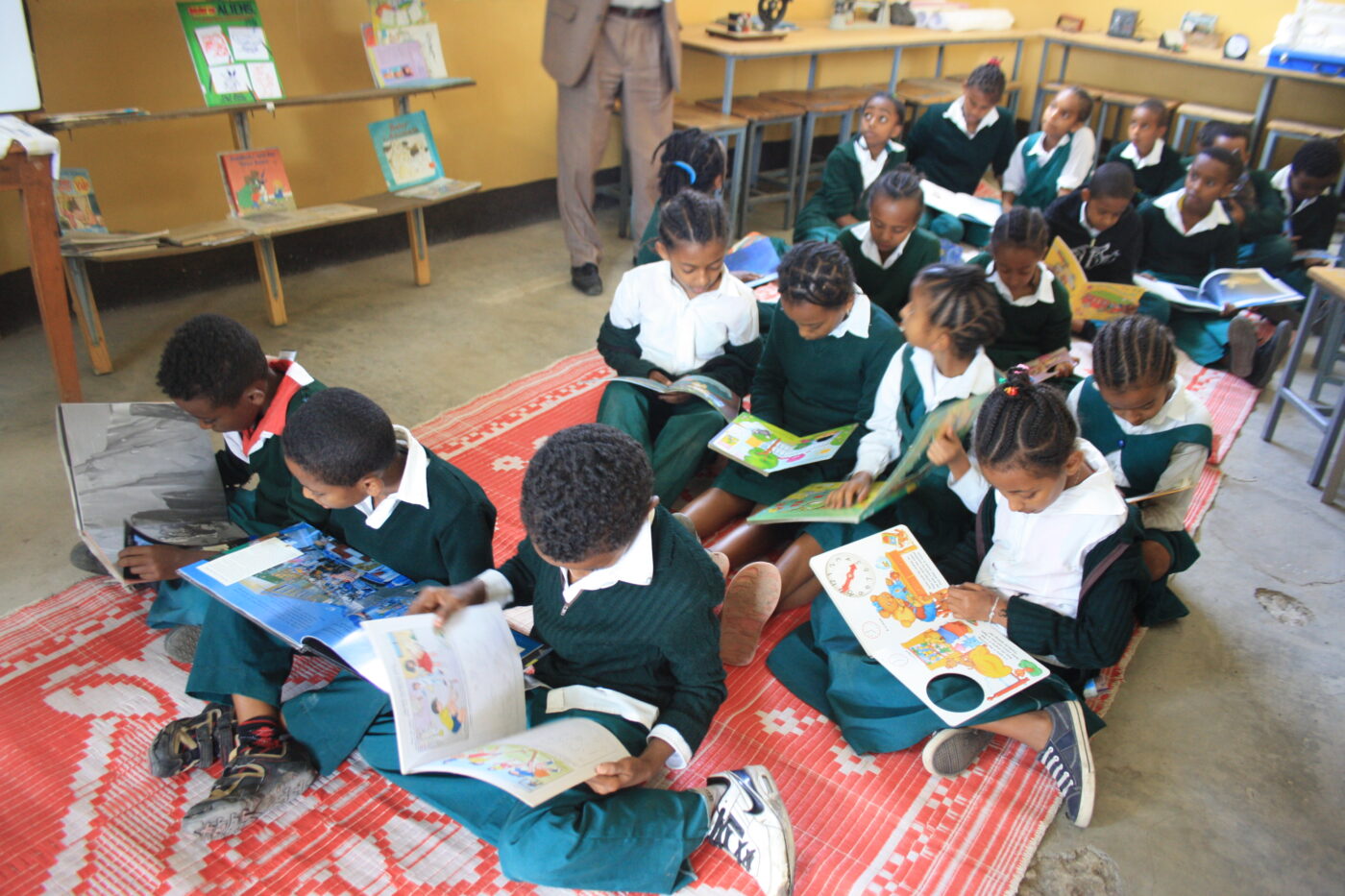 2016
Through our work with families and in schools both Link Ethiopia and The Kindu Trust had seen how social norms affected the chances for girls to succeed in school.
From 2016 we began to develop initiatives specifically designed to address some of the obstacles that mean girls tend to have lower academic achievement and drop out of school earlier than boys. This included distribution of reusable period packs, business start-ups for girls at risk of dropping out and team sport activities for girls.
Ensuring that gender equity is a component of all our programmes has since become the norm and we continue to develop our initiatives to help girls overcome obstacles that they face to succeed in education.
In the same year, Link Ethiopia and The Kindu Trust began to work together even more closely. Our Gondar teams moved into the same office in Ethiopia and, in the UK, our boards joined, with the same trustees overseeing both charities.
After a number of years benefitting from each other's knowledge and support, we decided to officially merge The Kindu Trust and Link Ethiopia to better achieve our missions.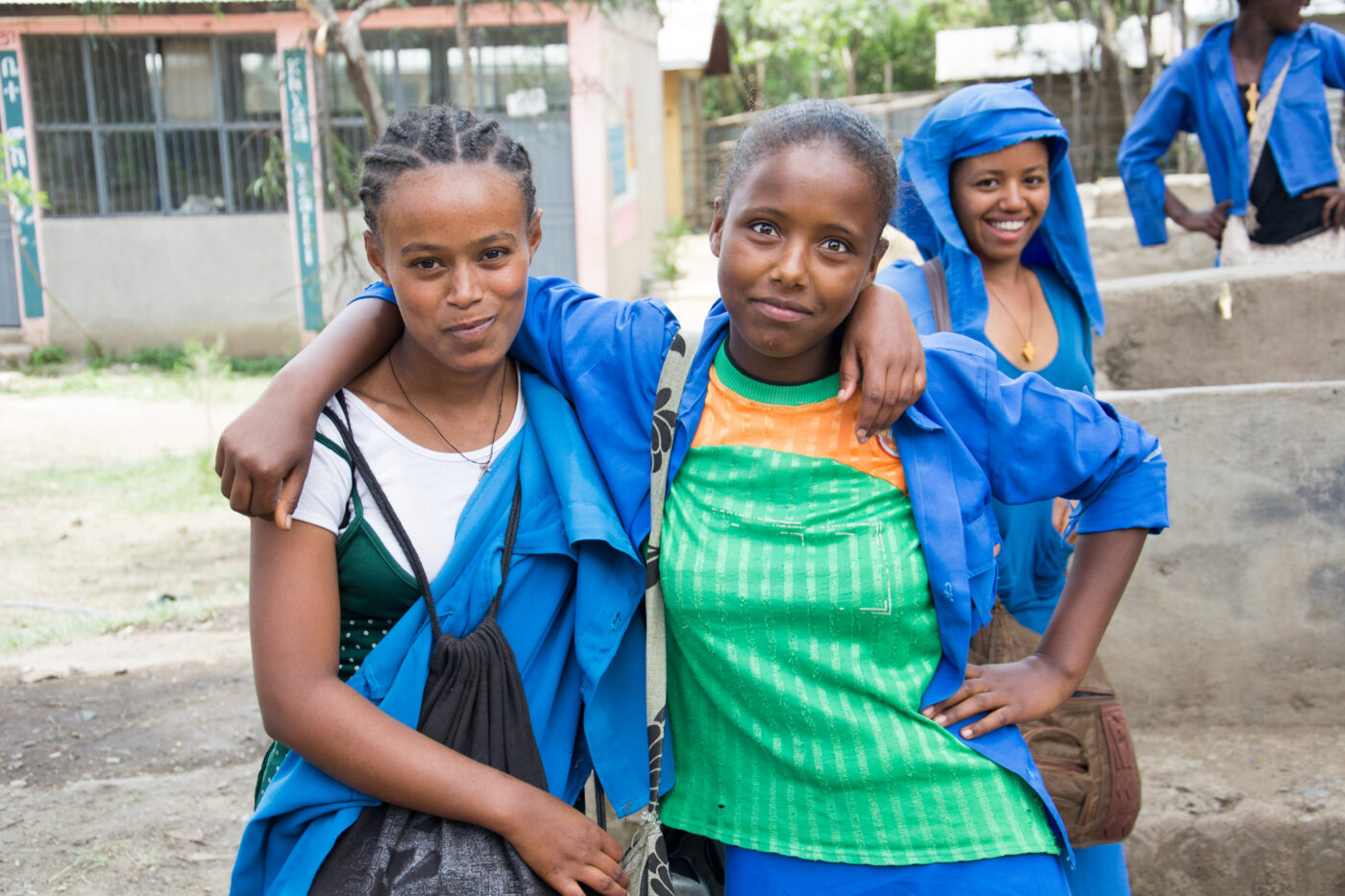 2020
In 2020, Together We Learn was established, a new charity to bring together Link Ethiopia and The Kindu Trust with the shared vision of enabling all children in Ethiopia to strive for a brighter future through access to quality education.
Our London, Gondar and Bishoftu staff remain and continue our projects with the benefit of cost efficiencies and shared learning.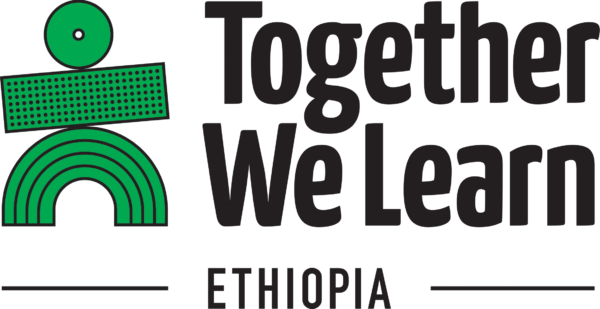 The name Together We Learn was chosen because we love its inclusiveness. Collaboration has been at the heart of our successful interventions; the children, the teachers, the parents, our staff and you, our supporters, are all essential to our success in supporting children.
Together, we will grow, we will learn and we will transform lives.