We work with schools to build new classrooms, toilets, water taps and libraries. Our experienced team collaborate with schools, parents and the local education office to identify schools where new facilities will have the biggest impact. This means projects that will increase the number of children who can go to a local school, reduce the risk of illness, and create safe and comfortable spaces to learn – serving generations of children.
6 in 10 children will drop out before they are half way through primary school
73% of primary school students do not have access to a working water supply
21% of primary school students do not have access to a toilet at school
Education Statistics Annual Abstract, (2018/19)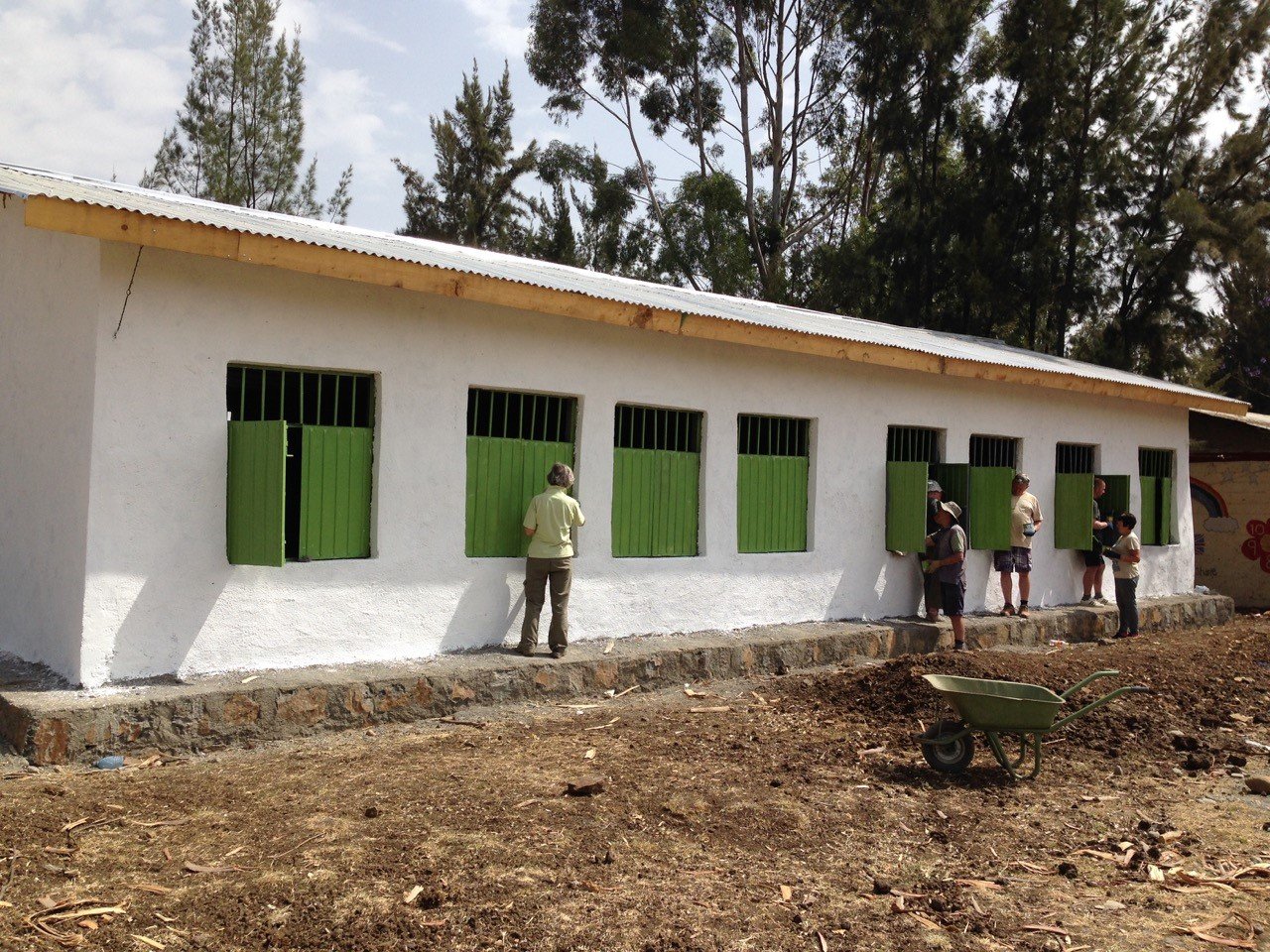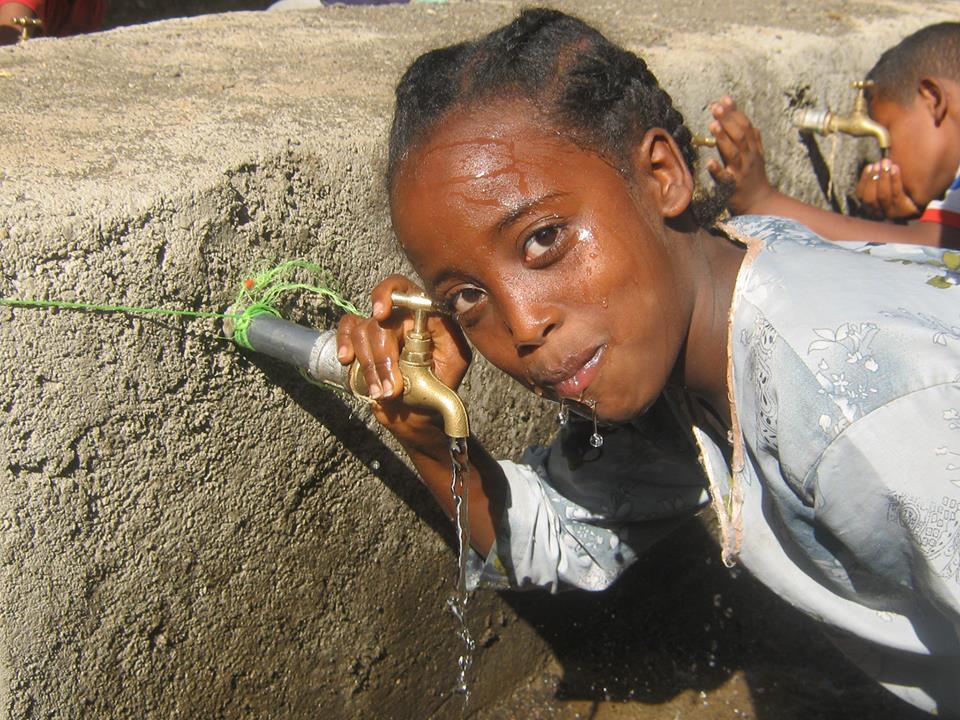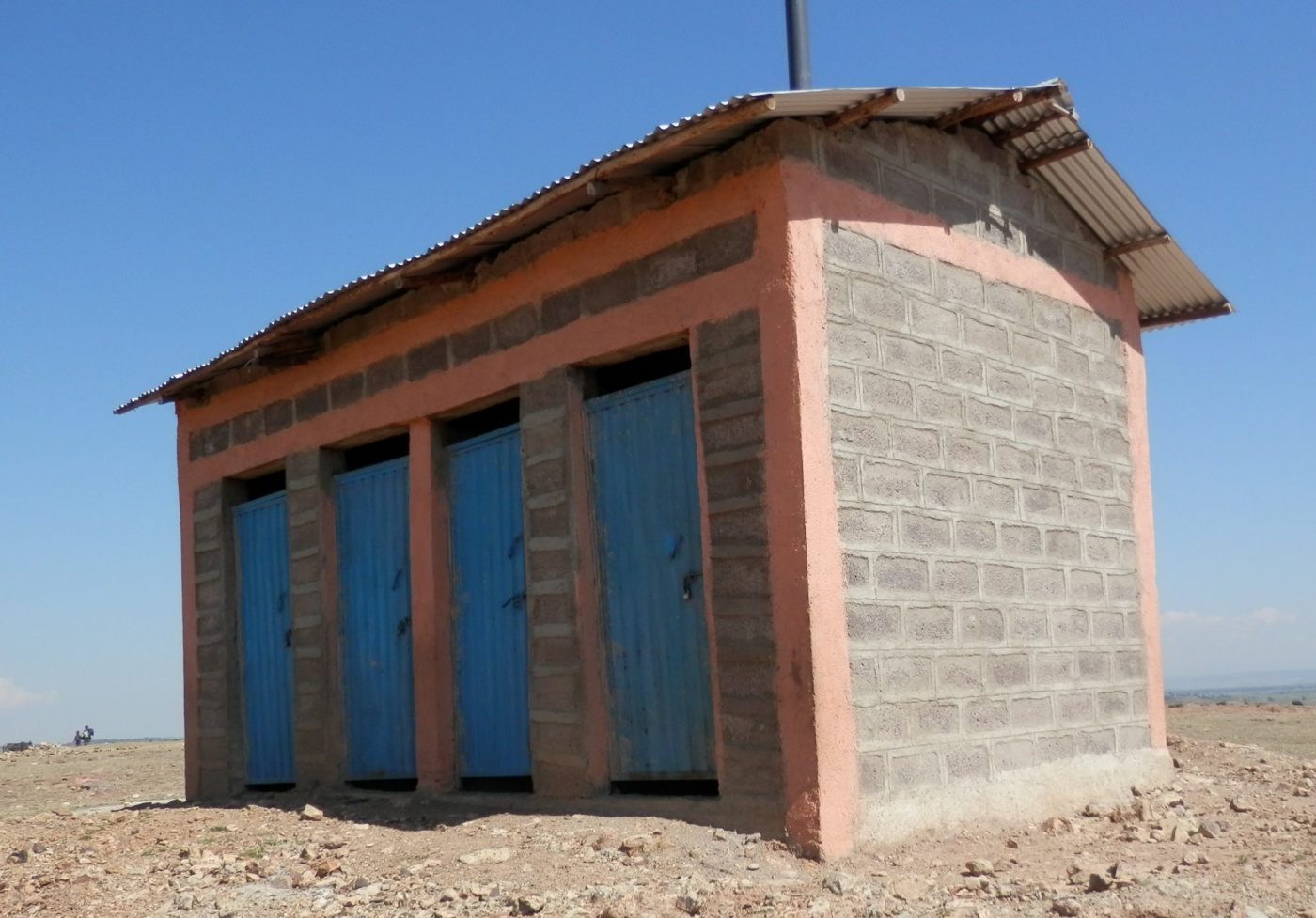 Our school construction projects are designed to enable children to access a local school with adequate facilities for a healthy, happy and fruitful education.
Recent years have seen a steady increase in the number of Ethiopian children enrolling in primary school. Unfortunately, this has put a strain on school infrastructure with large class sizes common in urban areas and many children in rural areas having to walk for miles to start their education.
84% of the population of Ethiopia live in rural areas but only 16% of Ethiopia's schools are in these communities. The effect of this is that nearly two thirds of rural children are not able to attend a local school.
Once a child has completed all the grades in their local school some will walk miles to a more urban school, however many children are forced to drop out of the education system early. Girls are disproportionately affected as they are under pressure to stay at home and help with household chores and because they risk abuse travelling alone.
Our rural excellence initiative is a major part of our school construction work, it identifies rural schools where our support can make the most impact – villages that have students learning in makeshift classrooms or who need support expanding a small community school.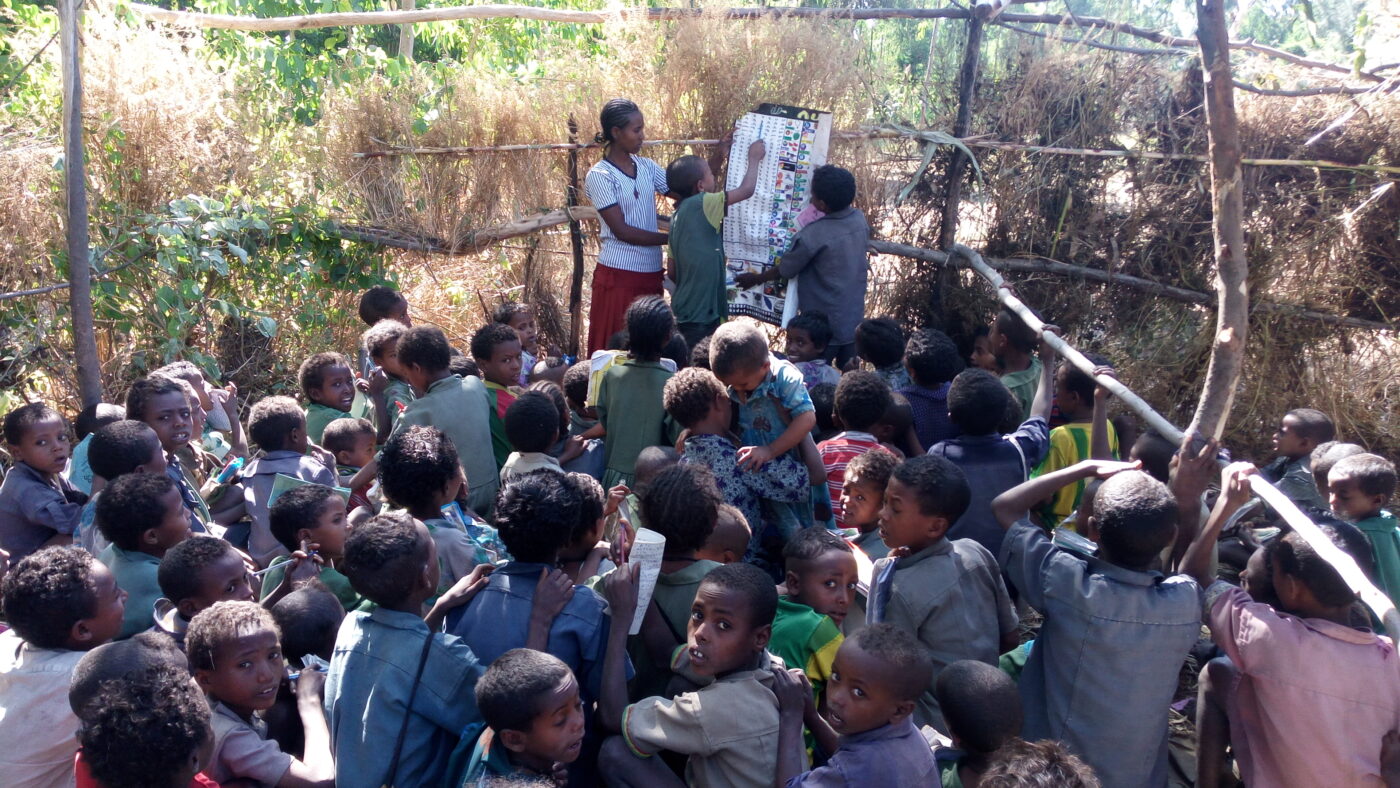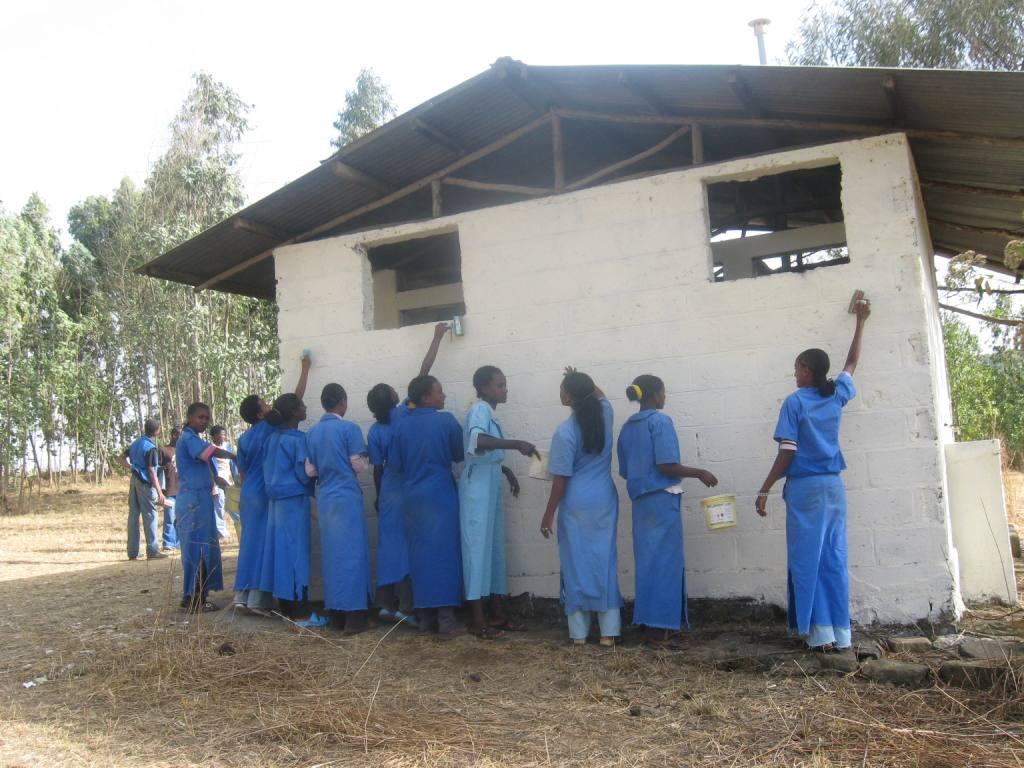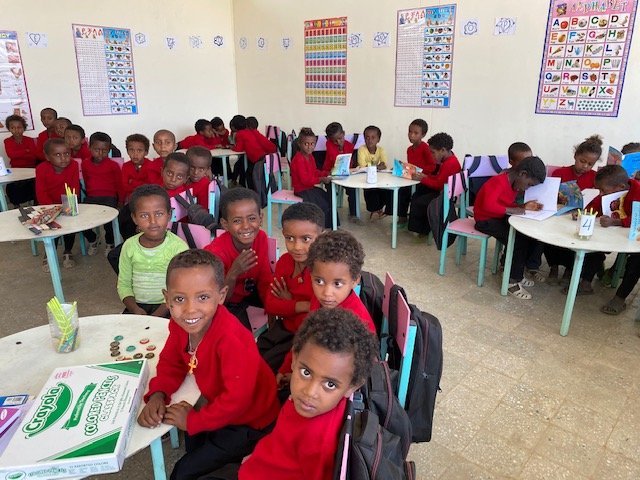 Alongside classrooms, we also support schools with facilities that make schools safe and provide resources children need to learn. Many schools cannot afford to provide piped water or clean toilets for students and staff.
A lack of water and sanitation facilities not only makes school life embarrassing and uncomfortable, it contributes to the spread of diseases such as diarrhoea which cause illness and death. A lack of gender separate toilets can also increase absences among female students, who are embarrassed to attend school when menstruating.
Finally, we construct and resource facilities, such as libraries, laboratories and sports pitches, which enrich the school lives of children. Only one in four children have a book at home apart from their school textbook. (1) For these children, school libraries are crucial for studying and learning about the world but also simply reading for pleasure.
A construction project goes through the following stages:
We work with the education office and the local community to identify schools most in need of support.
We hold a meeting with parents and staff to discuss the responsibilities of both our team and the school community throughout and after construction.
Our classrooms are built by local building contractors and labourers, providing employment for local communities.
Our projects manager conducts regular site visits to ensure work is on track. When the project is completed our team conduct a final visit to handover the new classroom and to report back to UK.
86% fewer children dropped out of school where we built a classroom.
50% fewer days were missed by pupils at a school with a new classroom.
"If there weren't these classrooms, we would have to go to the furthest school to carry on in grade three, but now we have got a classroom and new teacher to learn in our school."
Kalkidan, Grade 3 student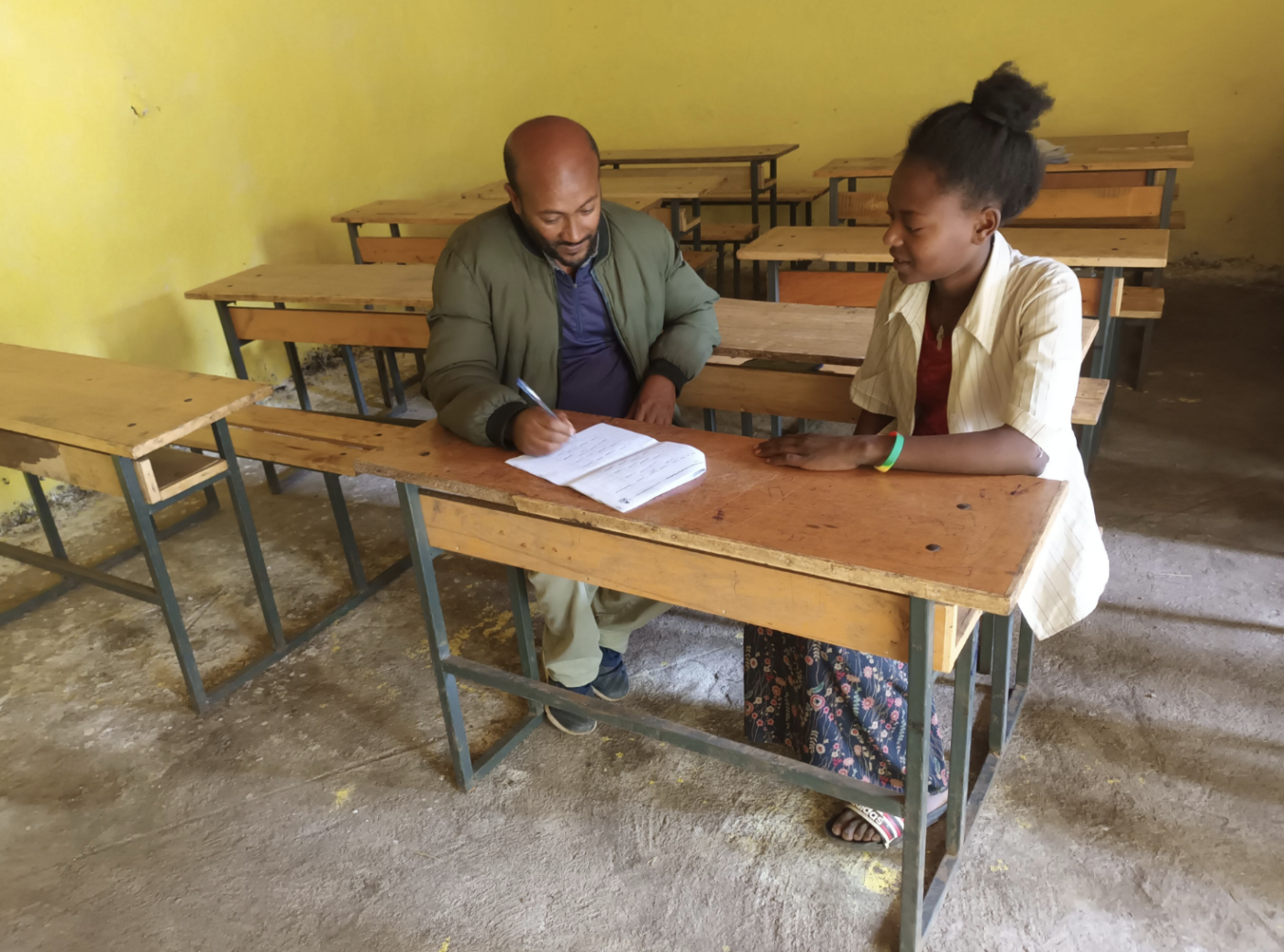 Chenna School
After the conflict damaged facilities at Chenna School, we helped to rebuild 5 classrooms. This enabled 500 pupils to return to learning, reducing the number of drop outs by 66%.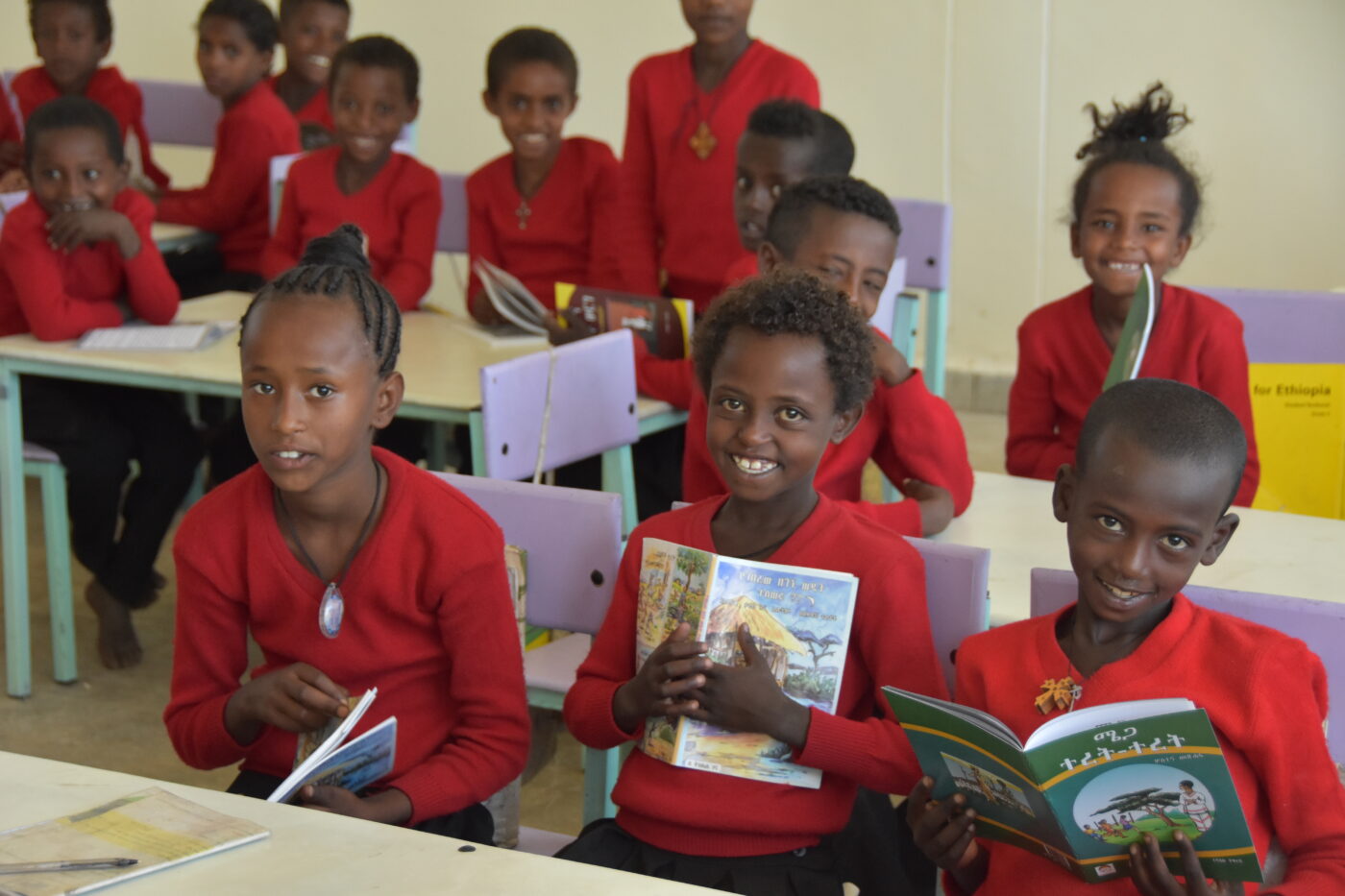 Gendit School
In 2014 we helped to build Gendit School's first classroom. Now we are building classrooms and doing teacher training to make Gendit a model school for rural areas.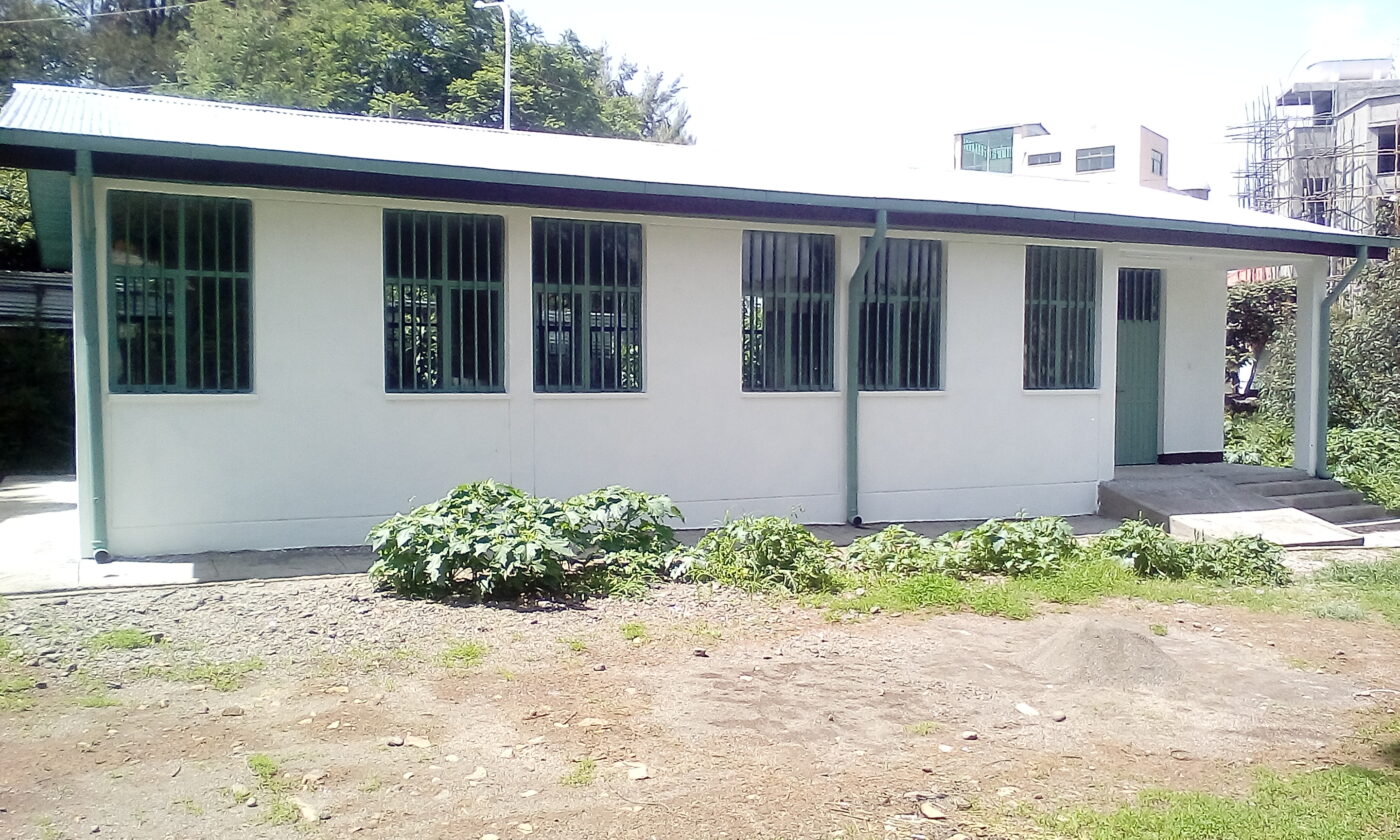 Hibret Library
In 2021 we worked in partnership to build a new and modern library for Hibret Elementay school. The library provides books, space to read, and to study.
Can You Help?
£15 buys one tap for a water station
£50 buys a blackboard for a new classroom
£150 buys desks and benches for six students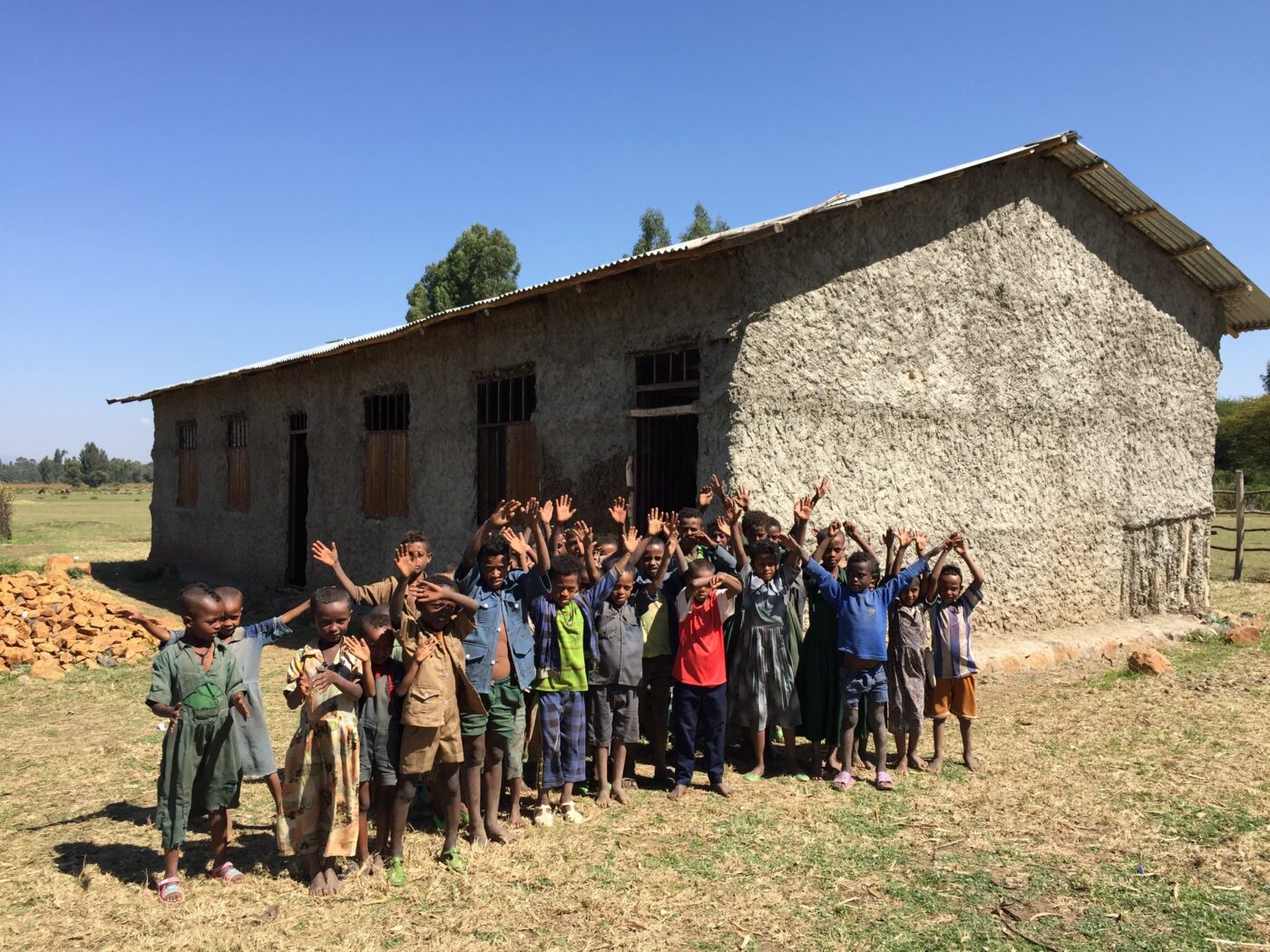 EGRA, 2010