Every girl has the right to go to school and to access the same opportunities to succeed. Enabling girls to achieve at school has a ripple effect of positive change across communities and down generations. Educating girls is vital for social and economic development. With our experience in education, we have seen first-hand the obstacles that girls face staying in school. Our girls' education projects help girls in school overcome some of these obstacles and achieve their full potential.
Enrolment for girls and boys in primary school is equal but, for every 10 boys that go to university, there are only three girls.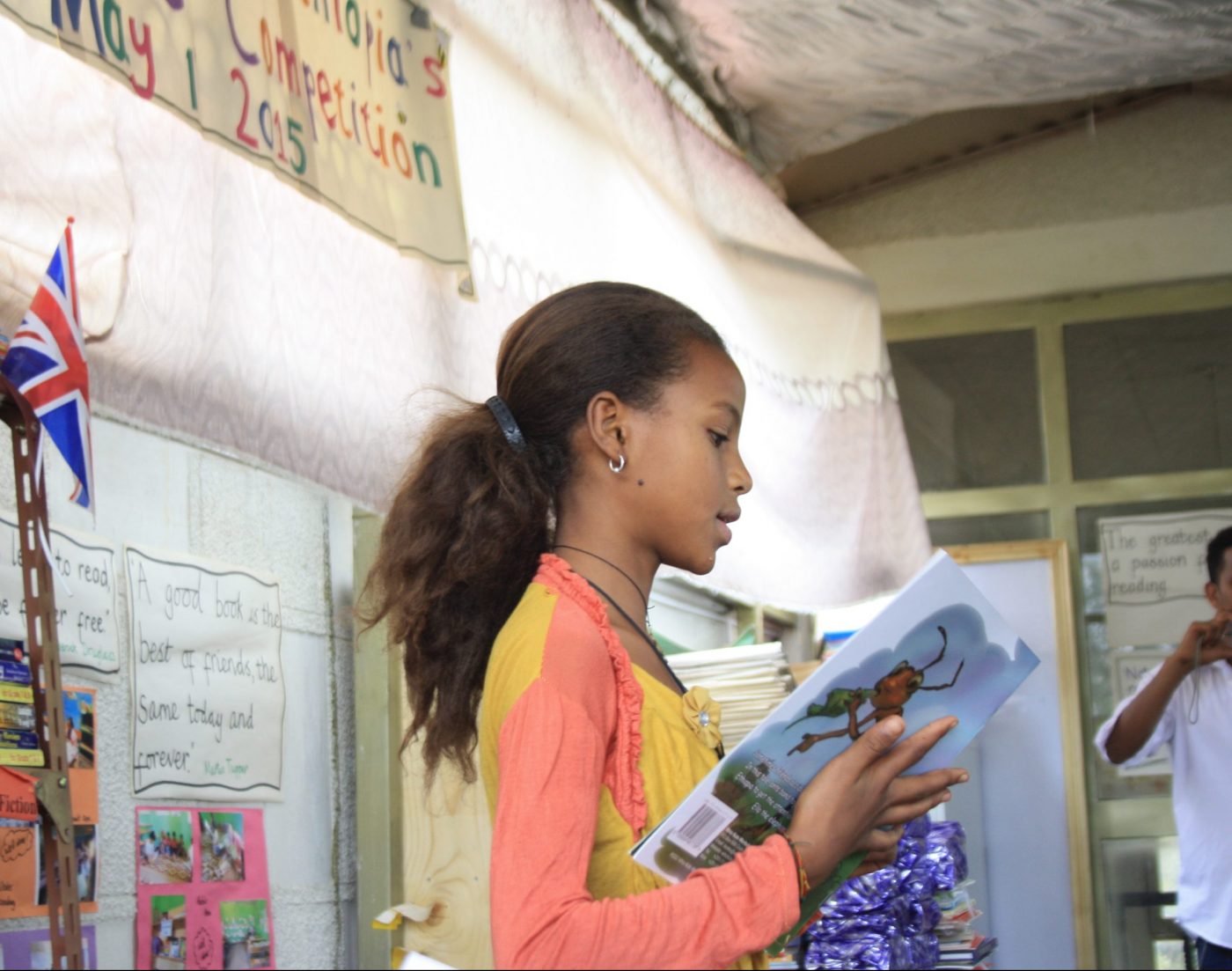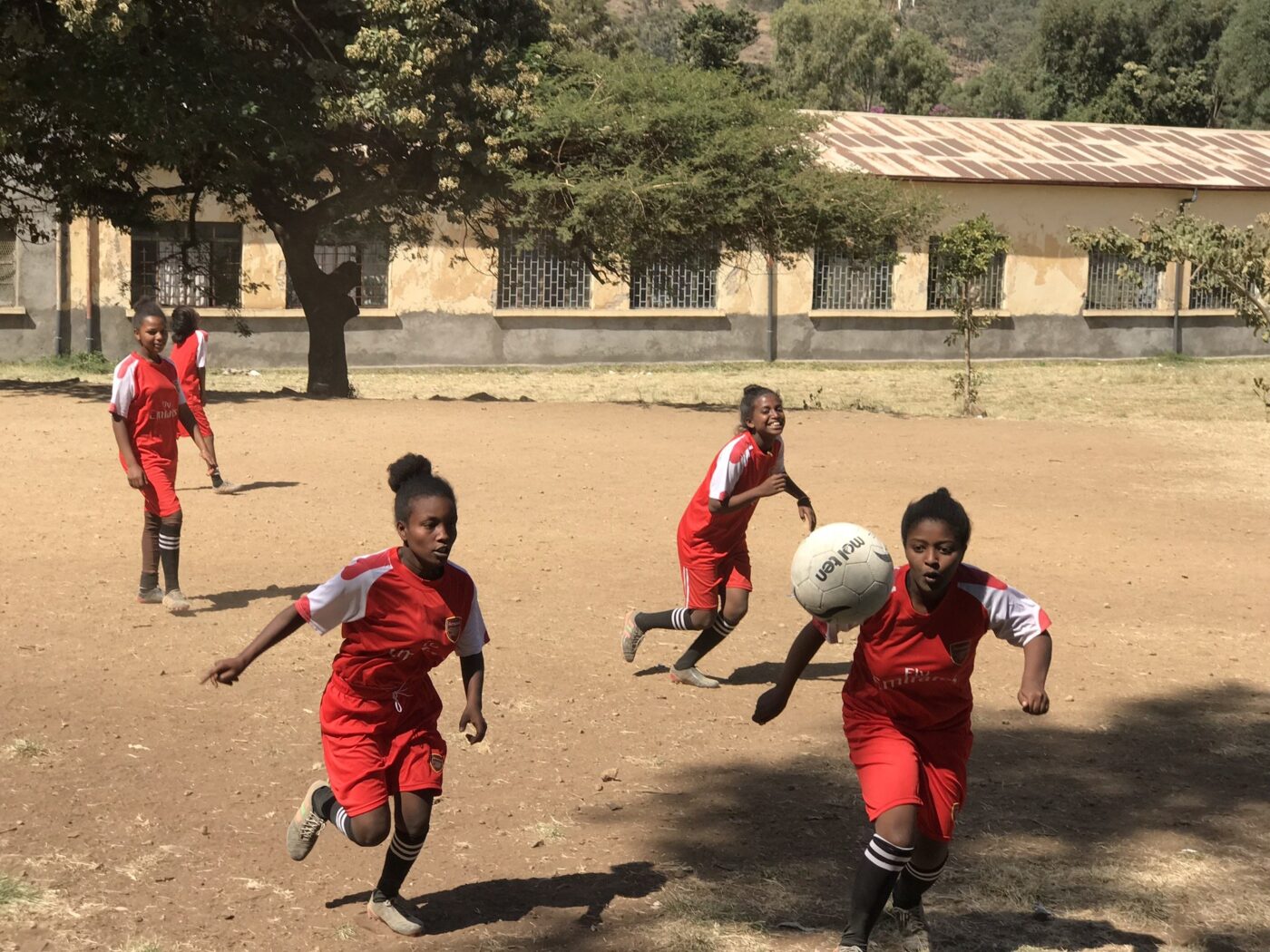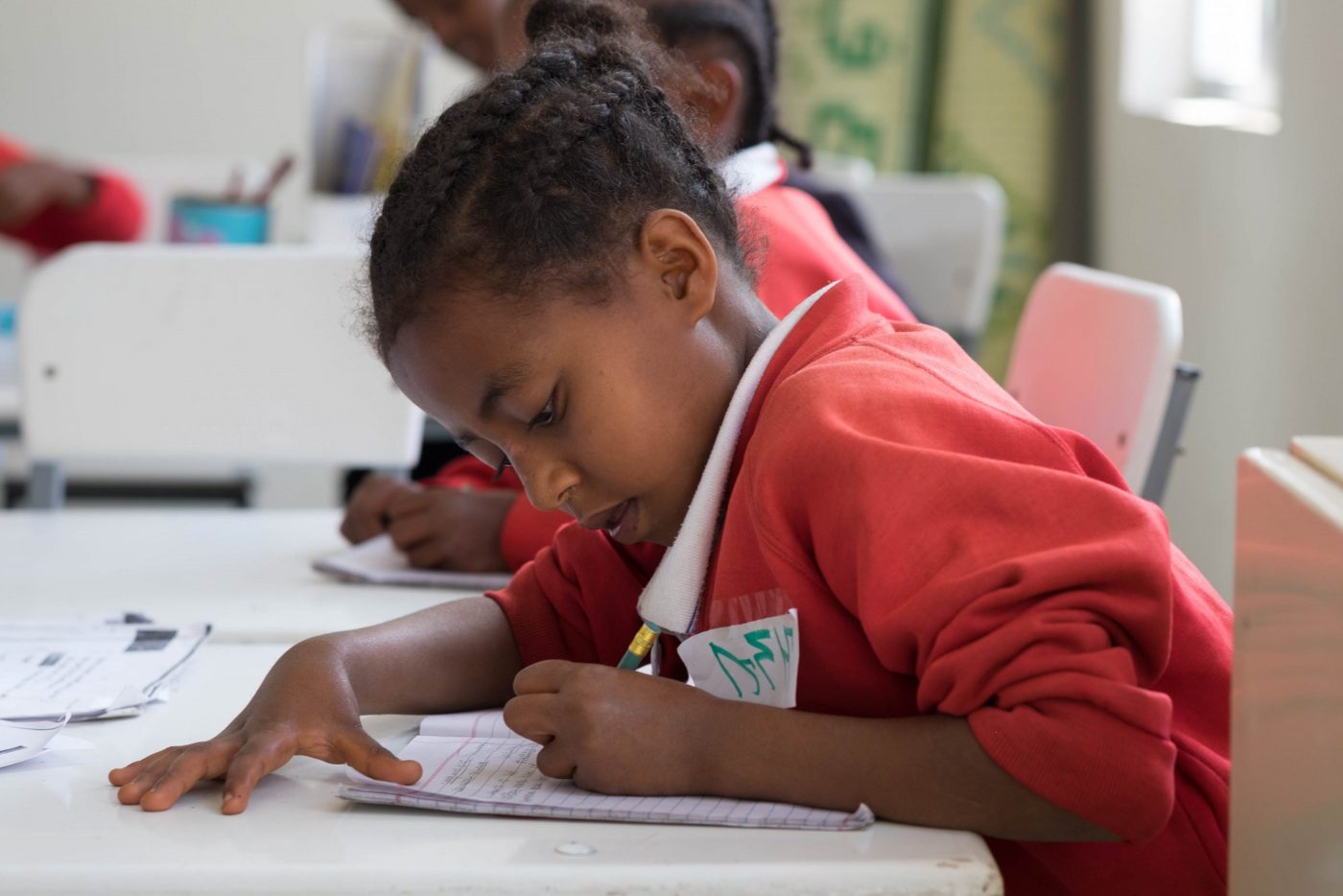 Girls generally have to work harder to do well in education. The expectations within families is still that girls do most of the chores, meaning that school work is not the same priority for girls as it is for boys. Girls will also start their period during their education but talking about periods is still taboo. Without information or resources, many girls struggle to continue schooling when their periods start. By addressing these issues we can help girls to access, remain, and succeed in education.
Our activities to support girls' education include:
Distribution of re-usable period packs

along with training on menstruation, puberty and girls' rights over their bodies
Establishing a network of women affected by child marriage and early dropout who are trained to identify and help other girls in their communities

Girls' football teams

that create a safe space to develop skills such as teamwork, leadership and confidence to benefit girls in their education and beyond

Business loans for mothers

of girls at risk of dropping out of school to enable them support their daughters to stay in education
Establishing a Women's Steering Committee made up of local women from different backgrounds and professions to provide insight and advice on what girls need
Ensuring 70% of our

child sponsorships

support girls, as they are the most at risk of dropping out of school
Building gender-separated latrines at schools through our

school construction

projects so girls have a safe and private place to use the toilet
Our Projects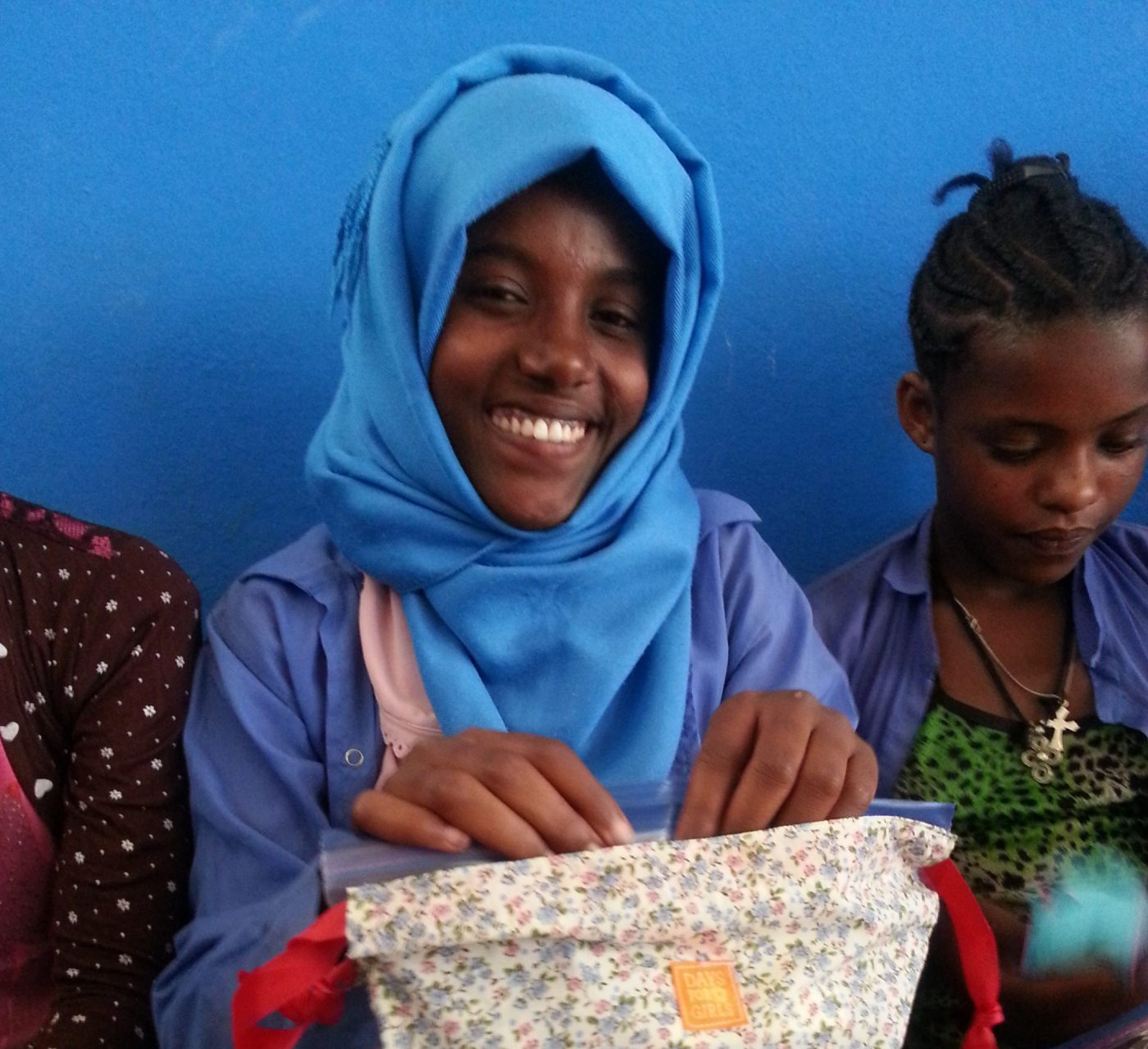 Managing Periods at School
Social taboos and lack of toilets at schools mean girls often don't go to school during their period and sometimes drop out altogether. We work with Days for Girls and Girls Clubs in schools to provide quality reusable period packs.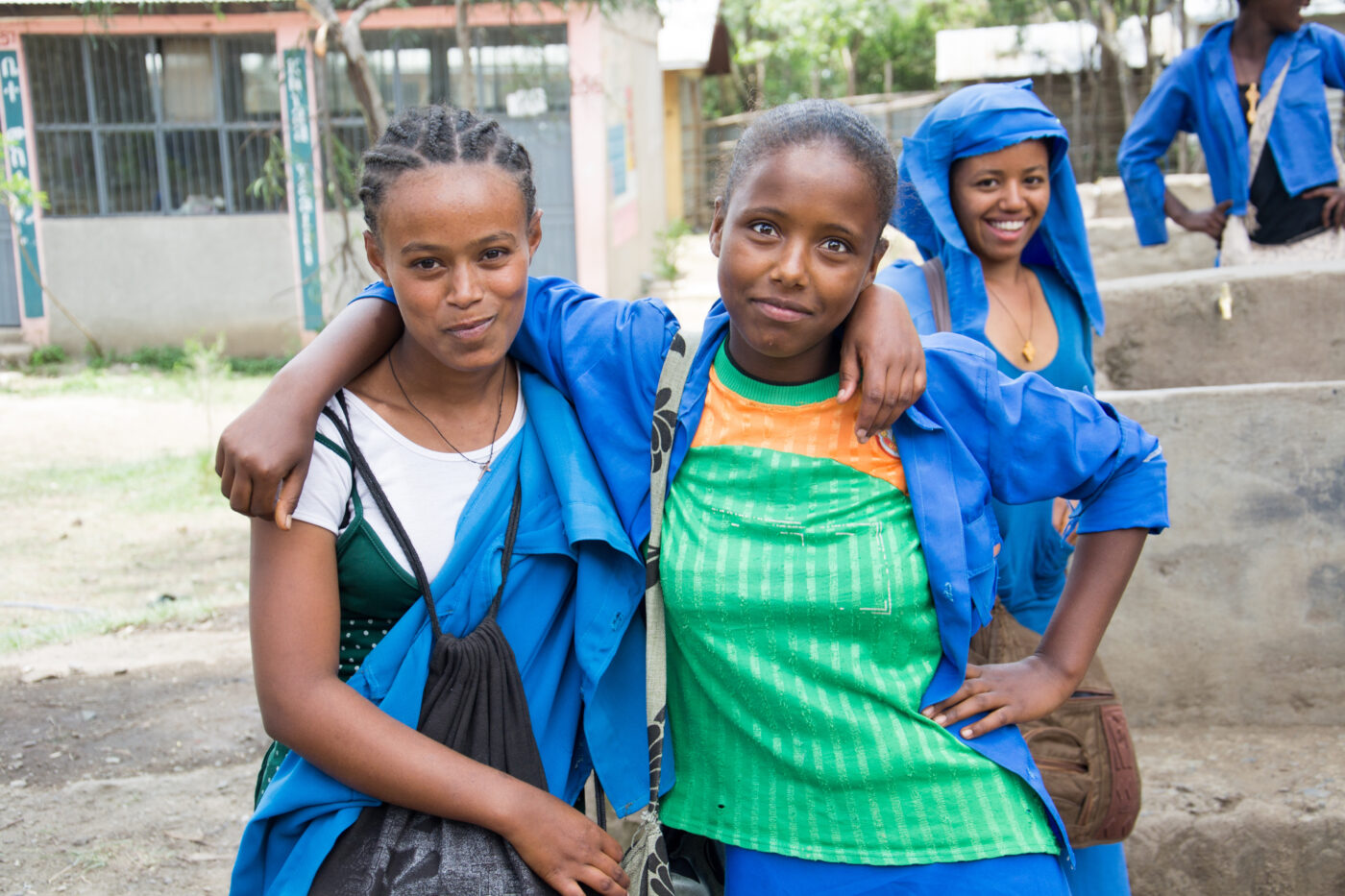 Future Girls: Confidence in Education
Being able to attend school is not the only hurdle for girls, once there they need to be able to focus and study with confidence. We're working with teachers, girls and boys is schools to create female-friendly learning environments.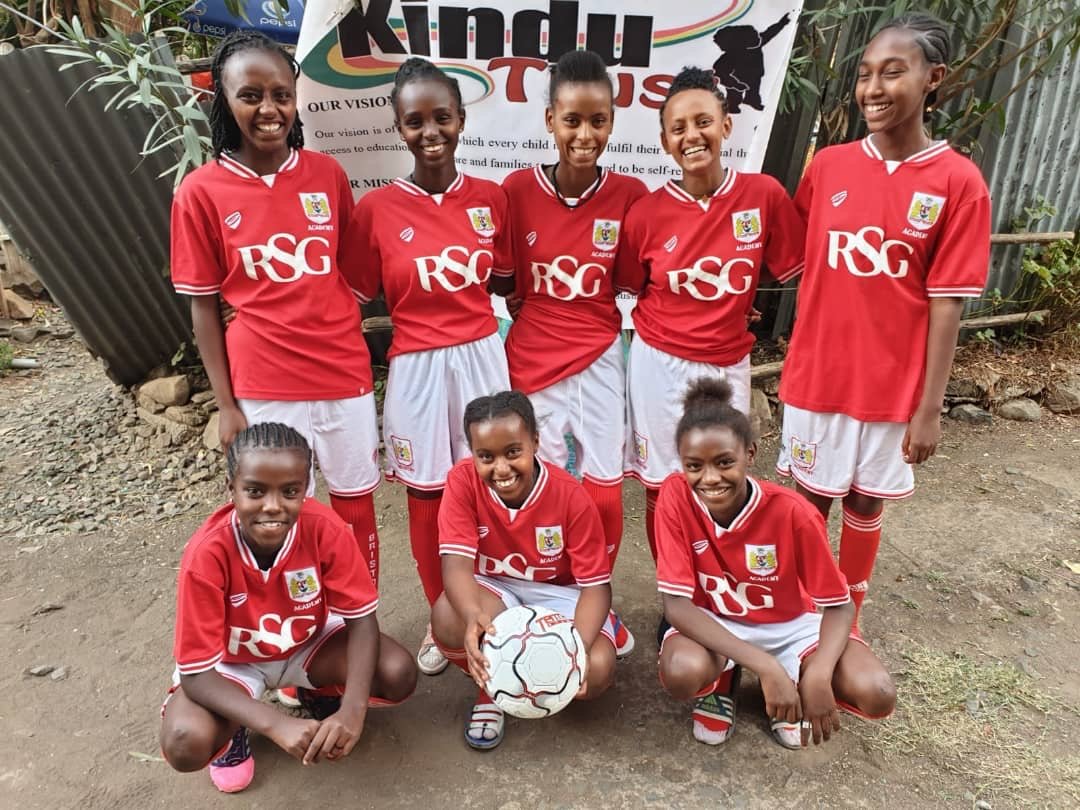 Our Girls' Football Team

Girls in Ethiopia have less time and freedom to study or play because they are expected to be near the home and are responsible for household chores. Our girl's football team provides a space for girls to play and to develop a peer support network.
<! –– START OF THE FANCY NUMBER BLOCK ––>
<! –– END OF THE FANCY NUMBER BLOCK ––>
girls provided with re-usable period packs
<! –– START OF THE FANCY NUMBER BLOCK ––>
<! –– END OF THE FANCY NUMBER BLOCK ––>
girls enrolled in the football team
"We share everything: our experiences, feelings and advice. Before, we thought we could not correct and better each other, because the person would be mad. Now, we know that we are stronger together, and can grow together."
Girls football team member
Can you help?
£15 could provide a girl with a period pack and training
£65 could employ a football coach for the team for a month
£150 could fund a business loan for a family with a girl at risk of dropping out