Looking for a fun and fulfilling opportunity to help young people and immerse yourself in a fascinating culture? Together We Learn runs one of the best value volunteering schemes around. Whether you're taking a gap year, a career break, or just want a holiday that's out of the ordinary, volunteering in Ethiopia is the experience of a lifetime.
"I will never forget the hospitality, warmth and kindness shown to me during my time spent in Gondar. I would also like to congratulate everyone involved in the excellent work that is being done, and to wish them even greater success in the future."
Maria, International Volunteer, 2015
The Placement
Volunteer placements can last anywhere from two weeks up to three months and are designed to be fulfilling and interesting for volunteers while meeting our programme needs. Volunteers will be met and supported by our Sponsorship Manager, Marta, as soon as they arrive in the city. They will work with the sponsorship team, going on home visits to sponsored families, helping to write up reports for sponsors, and will work with the Kindu Klub youth worker to help teach sponsored children after school.
If you have a particular profession or skill set (such as being a trained nurse or doctor, photography skills or business management experience) that you feel would be of value outside of the normal volunteer role please do contact us. We may be able to arrange a bespoke placement that makes the most of your skills.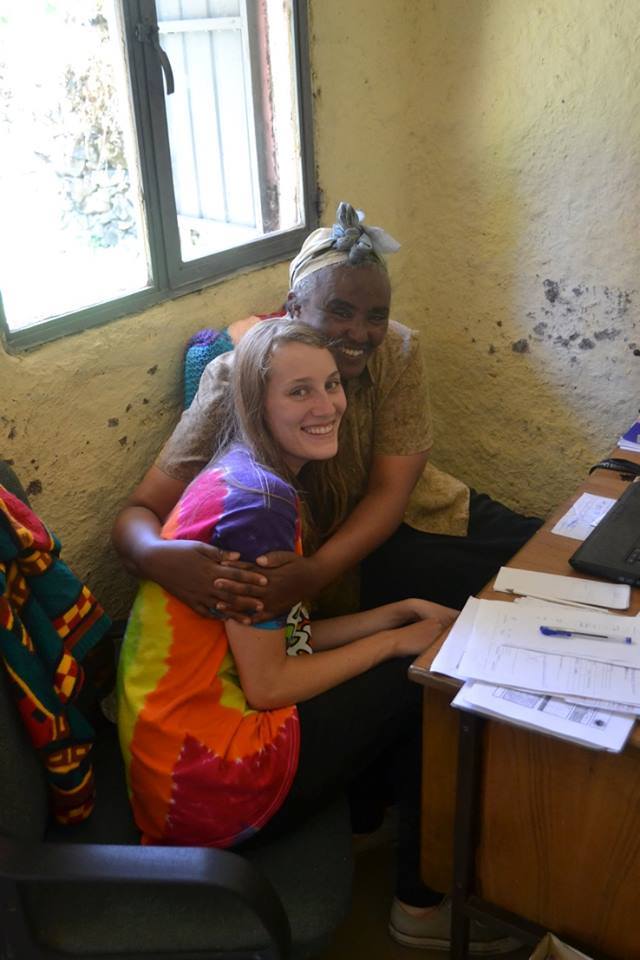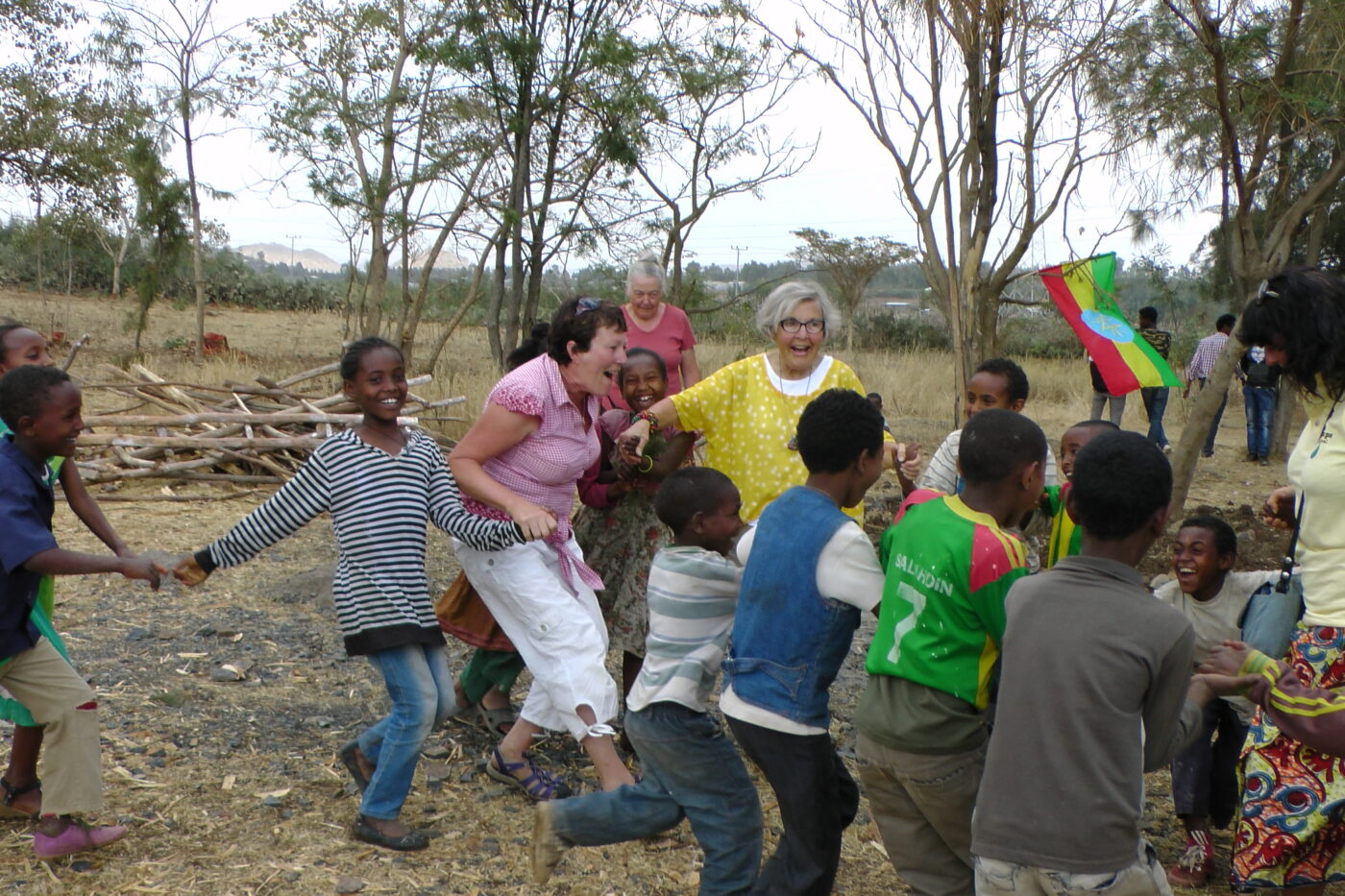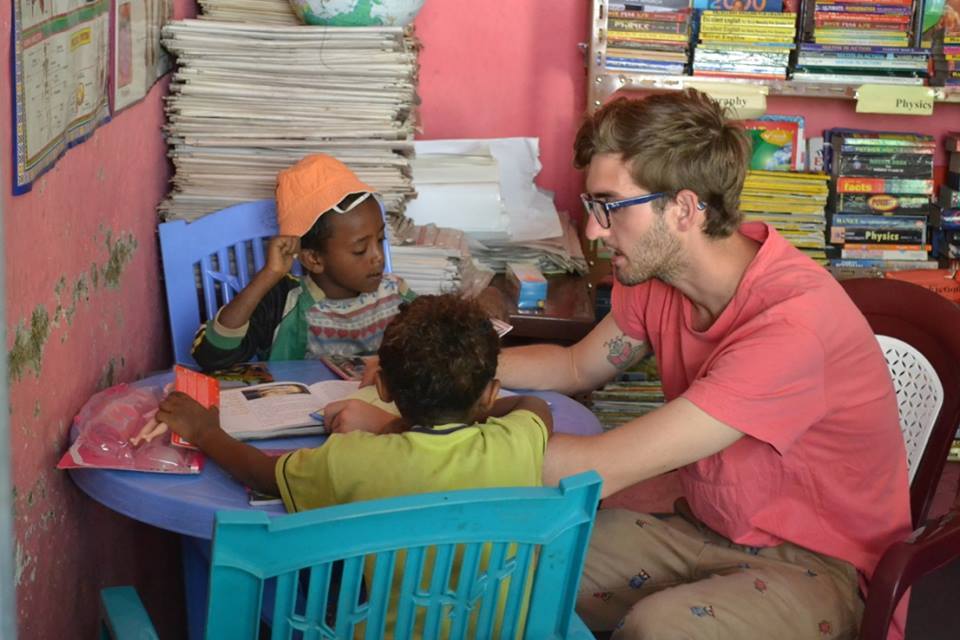 Why volunteer with us?
We're local – we are a small charity, both in the UK and Ethiopia our offices are small and teams are made up of people from the communities that our projects support. This means that you'll never end up doing anonymous admin work in the corner of a large office. You will be welcomed into our team, get to know our staff quickly, and be able to see exactly what difference your help is making to our programmes and staff.
We're making a difference – we help those most in need. Our projects are tested and we know they have an impact – meaning that children can access school and have the materials and support they need to learn there. We support over 500 children in this way and we have worked with over 200 state schools to improve their facilities for all students. You will quickly see how vital our work is and how important the impact of our programmes is.
We're non-profit – all volunteering abroad is valuable as long as it truly meets the needs of the community. However, many volunteer placements are set up through companies that run off profit made from arranging the placement. We set up and run our own placements so you can be sure that all the money that you pay is going towards the actual cost of arranging your placement and to support children in Ethiopia.
We're experienced – we've been hosting volunteers for over 20 years – it's part of our mission to share cultural understanding between countries! So we really appreciate you joining us in achieving this. Our staff are well versed in the experiences and potential challenges of being a volunteer abroad and will be ready to help you with anything!
We're friendly – our office is also the site of our Kindu Klub and Playgroup so expect to see children running around! Most of our staff have been involved with us for many years, if not since we started, and all levels of the organisation are considered family.
There is a shared understanding that this is so much more than a job – every member of staff makes a difference to our work. So our guard is not just a guard, he's Wagnew and he likes to the play the masinko in the courtyard to while away the hours he's watching the gate, and our cleaner is Abebech, she's taking extra classes on the weekend to get a qualification and her son is regularly running around the compound lifting up smaller children and carrying them into different rooms.
What's Included?
The cost of a placement runs from £650 for two weeks up to £2,100 for three months. This cost includes:
Accommodation at a guesthouse
Lunch on working days
Pick up and drop off at Gondar airport
Gondar town induction and ongoing staff support throughout your placement
UK assistance arranging flights and visas etc.
Donation to the projects you will be working on
Other costs you will need to consider are: international flights, internal flight to Gondar, visa, travel insurance, and personal spending money. In-country costs are low and we recommend that you budget for £15 per day of your stay.
The cost of the placement can be paid directly or fundraised, we are happy to support you with any fundraising campaign for your placement.
You can see full details about the placement in our Introduction Pack below. If you're interested in volunteering, get in touch and we can discuss what arrangements would suit you.
If you are an Ethiopian National, living in Ethiopia interested in volunteering at one of our offices, click here for opportunities.