Learning from the children
As part of our commitment to ensuring children are always empowered, and that their views sit at the heart of our work, we recently conducted a child-centred evaluation of our Kindu Klub and Playgroup projects.
The Kindu Klub is an after-school club for children from disadvantaged households in Gondar, Amhara. The playgroup provides a space for early childhood development for pre-schoolers and their guardians who would not otherwise be able to afford it. Around 75 children and parents attend the clubs each week. Both groups seek to improve children's quality of life by providing a safe, nourishing and well-resourced environment for education and play.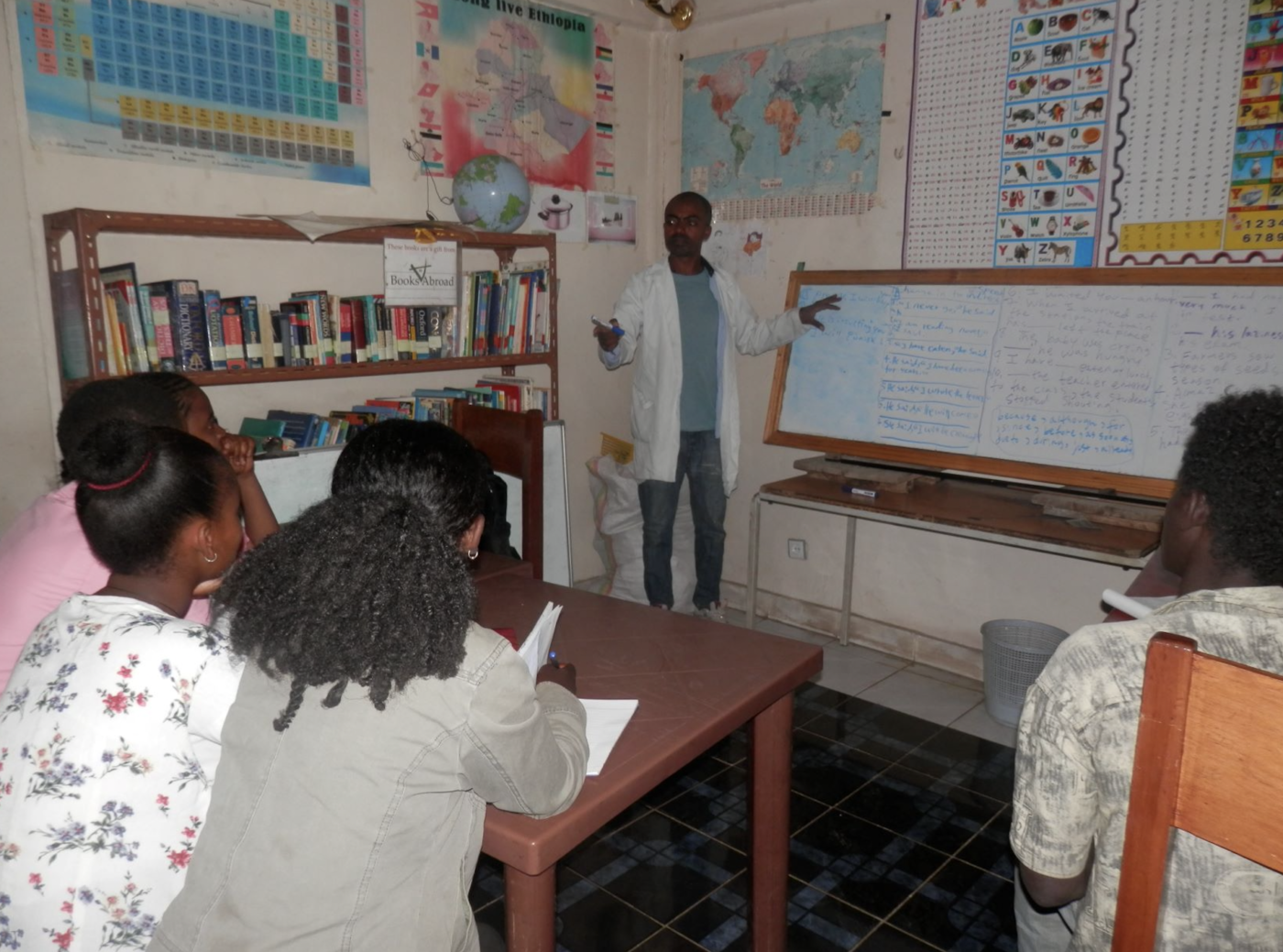 An Innovative Approach
In order to ensure children could be truly empowered to have a say on our services, regardless of their age, stage or any social barriers to communicating, we worked alongside Children's Voices in Action and Meketa. Staff received training on children's rights to participate, how to offer the multi-sensory question activities and all of the associated ethics. Based in movement, play and intuitive communication skills, children (and parents of younger children) were able to speak about their needs, experiences of the clubs, and their hopes for the future. 
What did the Kindu Klub children tell us?
We're glad to say that results showed that the Kindu Klub is enhancing children's overall wellbeing. Children generally feel that they have gaps in their material resources due to poverty. They value the ways in which Kindu Klub closes these gaps, by providing computers, a library and nutrition. They acknowledge that the main reason to attend is to take part in additional education, however they equally value spending time with friends at the club and the opportunity to play sport.
The evaluation highlighted that the children of the Kindu Klub are very ambitious, especially the girls. They have a desire to succeed and put a lot of pressure on themselves to 'break the cycle of poverty,' by attending university, working or playing sport professionally. They value the role that the Kindu Klub youth worker plays in this, oftentimes more so than the role of their school teachers. In this respect, the Kindu Klub is well placed to support children's emotional needs and could go further by giving guidance on how to achieve their ambitions in the future, an area in which children indicated they are struggling.  
Children & Carers of the Playgroup
The parents and carers of playgroup tell us that children's greatest needs lie in their physical health, followed by their learning and development. Parents feel strongly that playgroup supports these areas, as all children receive a hot meal containing protein, carbohydrates, and vegetables. They also have access to sanitation facilities.
Children themselves most appreciated the toys, sports and books at Playgroup, whilst all showing a love of learning and positive emotions that they do not always experience at home. Children indicated they wish to be free to choose what, when and how they learn through play.
Importantly for both children and parents, a sense of community is felt at playgroup. Chekula, the playgroup youth worker is a uniting figure at the heart of the work.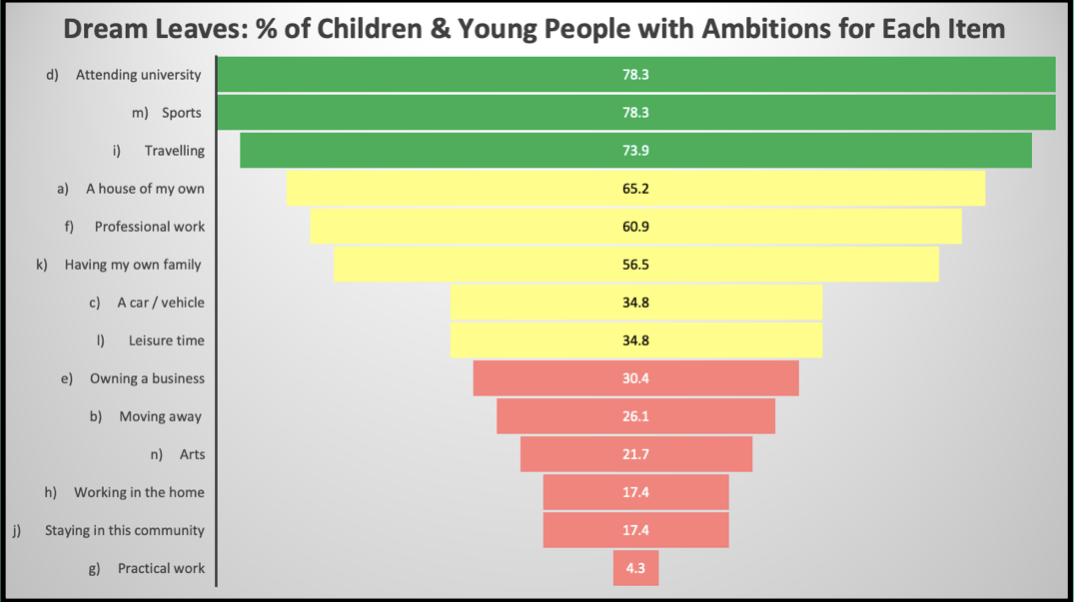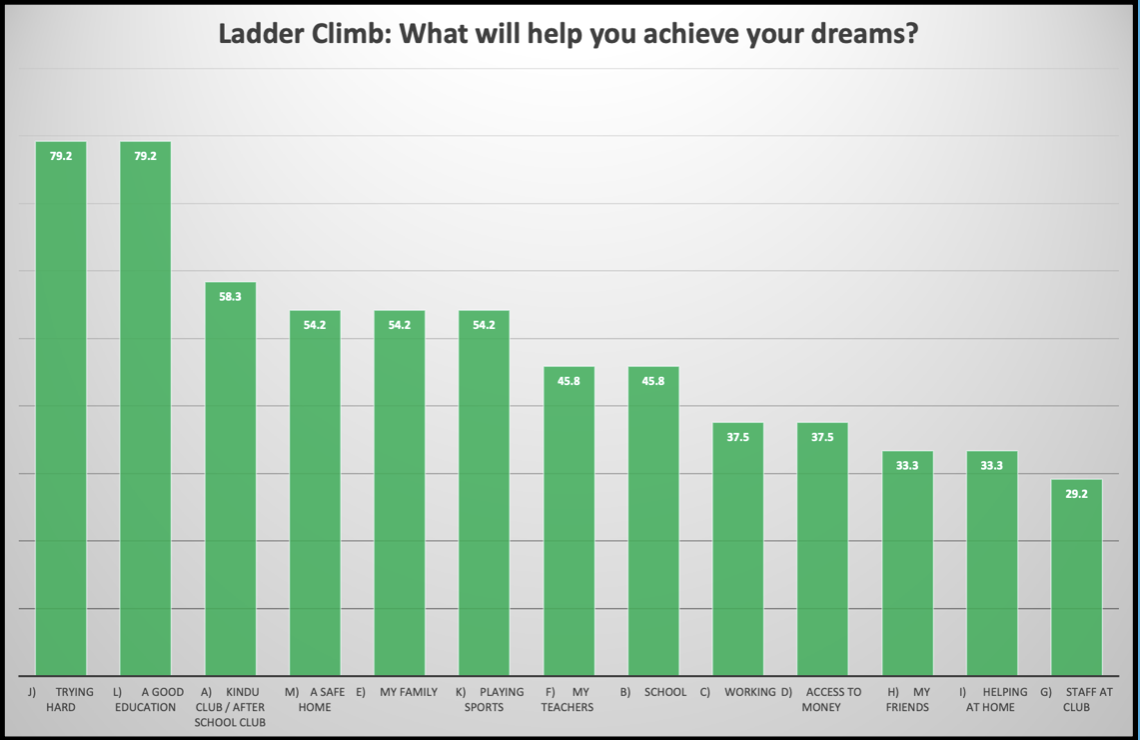 Looking Forward
The children's voices have taught us that our Kindu Klub and playgroup provisions play an important role in supporting children in their greatest needs and hopes for the future. Knowing this, it is important we ensure that all children who have these needs are able to access the projects. We understand some families have difficulty attending due to transport costs and we hope to address this in the near future if we can secure donations to support it.
We hope to continually invest in the provisions children and carers value most, notably computers, books and toys. In particular, we will invest in toys geared towards children's innate learning through play. In addition, we hope to train staff on active learning through play to support young children more effectively. At Kindu Klub we also hope to provide training or external support to help guide older children through the emotional pressure of their ambitions.
With the right support, Kindu Klub and playgroup can truly be a hub of holistic support for children whose needs go beyond financial sponsorship.
To read more, access the full reports from Children's Voices in Action:
Can you help?
£30 could provide toys to support active learning for young children
£15 could fund transport costs to help 5 more children access the projects for a month
£70 could fund a career guidance session for Kindu Klub children