Homes for Single Mothers
For those living below the poverty line, it can be difficult to break the cycle of low wages spent on basic necessities only. The families that we support through our Student Sponsorship programme are committed to keeping their children in school so that they can access the opportunities that education provides. However, high living costs, low levels of education and few employment opportunities mean that it is difficult for them to use the support beyond meeting their families most basic needs.
Our Building a Community project supported eight single mothers living in particularly difficult circumstances by building homes to help them and their children to thrive.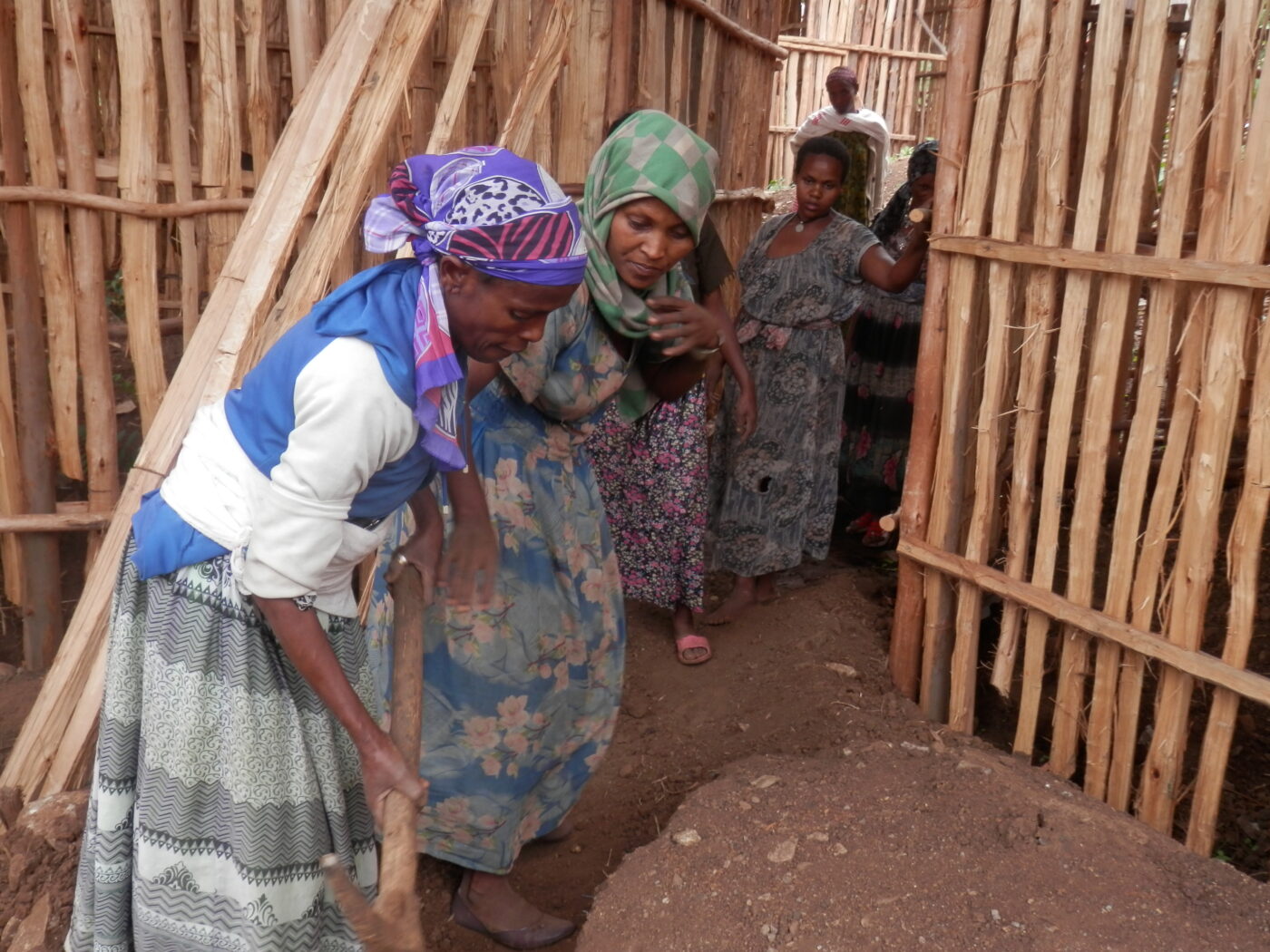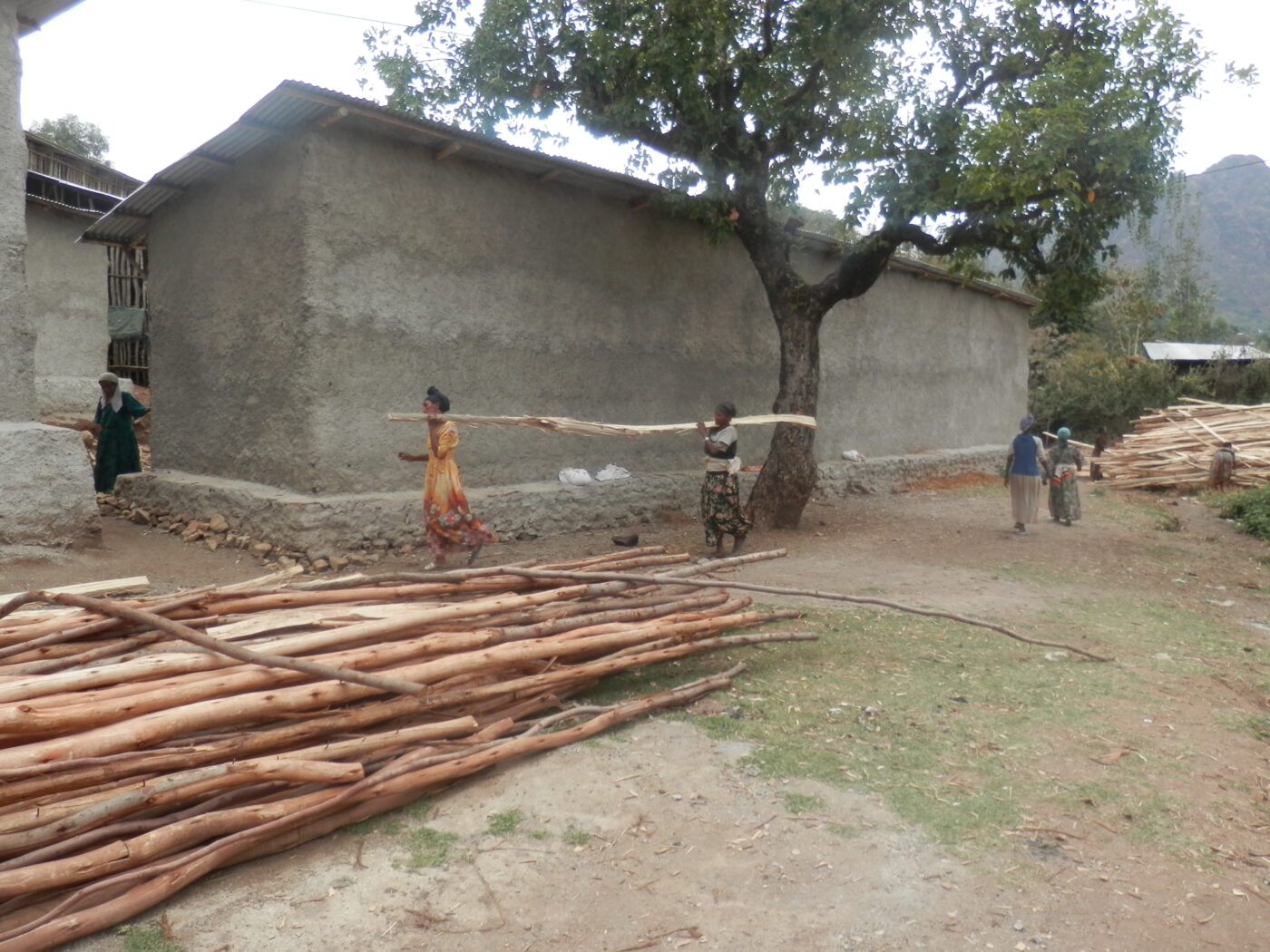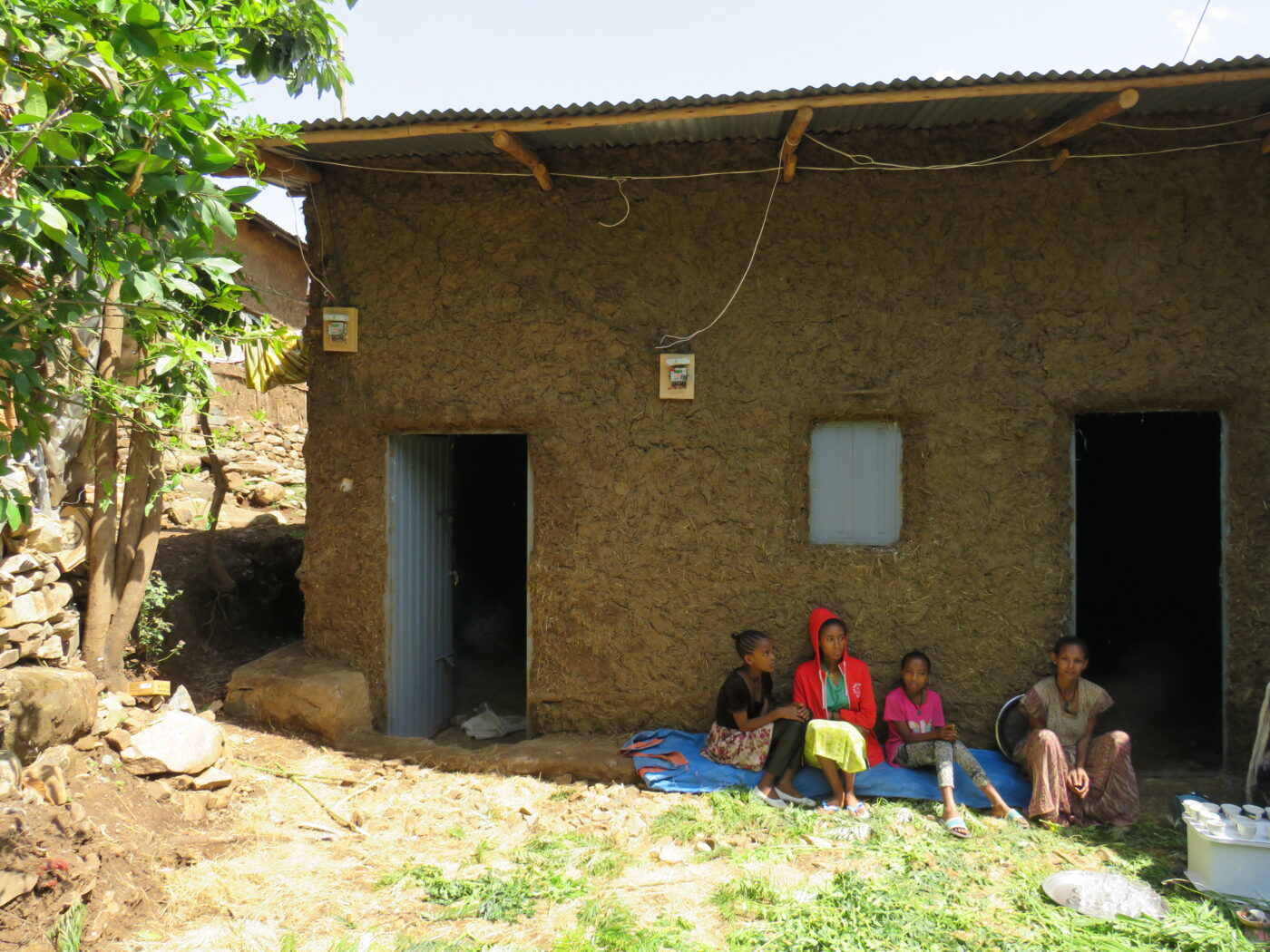 The Project
The families who benefited from this project are single-parent, or grandparent-led families caring for an average of four children each. They were living on extremely low incomes and had little to no housing security or access to basic facilities such as water. They earnt some income through domestic work or running small businesses, but had to spend on average 90% of their income on rent. This made it impossible for them to support their families fully or plan for the future. Despite high rent costs they lived in cramped, dilapidated houses which were far from the town, hampering opportunities to access work or expand their businesses.
Together We Learn built eight new homes in a safe, supportive community compound. We built latrines for the families and installed water taps to improve sanitation. Adding lockable doors and having a tap in the compound (so that girls don't have to travel to fetch water) increased security for all families, while electric metres ensured children could study at home and facilitated the mothers' businesses.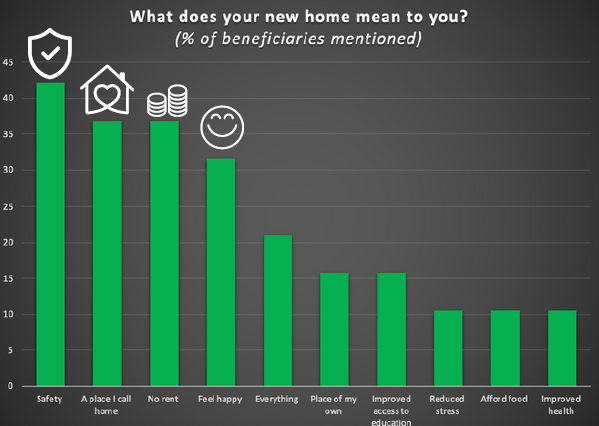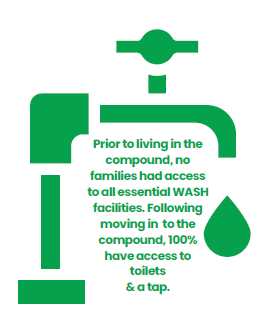 The Impact
To assess the impact we monitored a variety of measures into the families' relational set-up, finances, living conditions, access to facilities, nutrition and children's livelihood, allowing us to generate an overall social score. After moving into the new homes, five out of eight families improved on their social score, by an average of 15%. These increases tended to come from taking away the burden of rent and providing access to basic necessities. All families gained access to electricity where formerly two families (approximately 10 individuals) had not previously had access.
More than half of the families now have much more space per person within the household, and two families formerly had children working in the household, but do not since moving into the compound.
"It means everything. My children go to school now and I use the money I paid for rent to buy food."
Mother
The houses had a large emotional impact on beneficiaries, with almost all referring at least once to the positive feeling of ownership, a place to call home, reduced stress, or directly saying it made them happy. Four beneficiaries indicated this touched every element of their life, saying it meant 'everything' to them. The results undeniably indicate a positive change in the families' well-being from moving into the compound.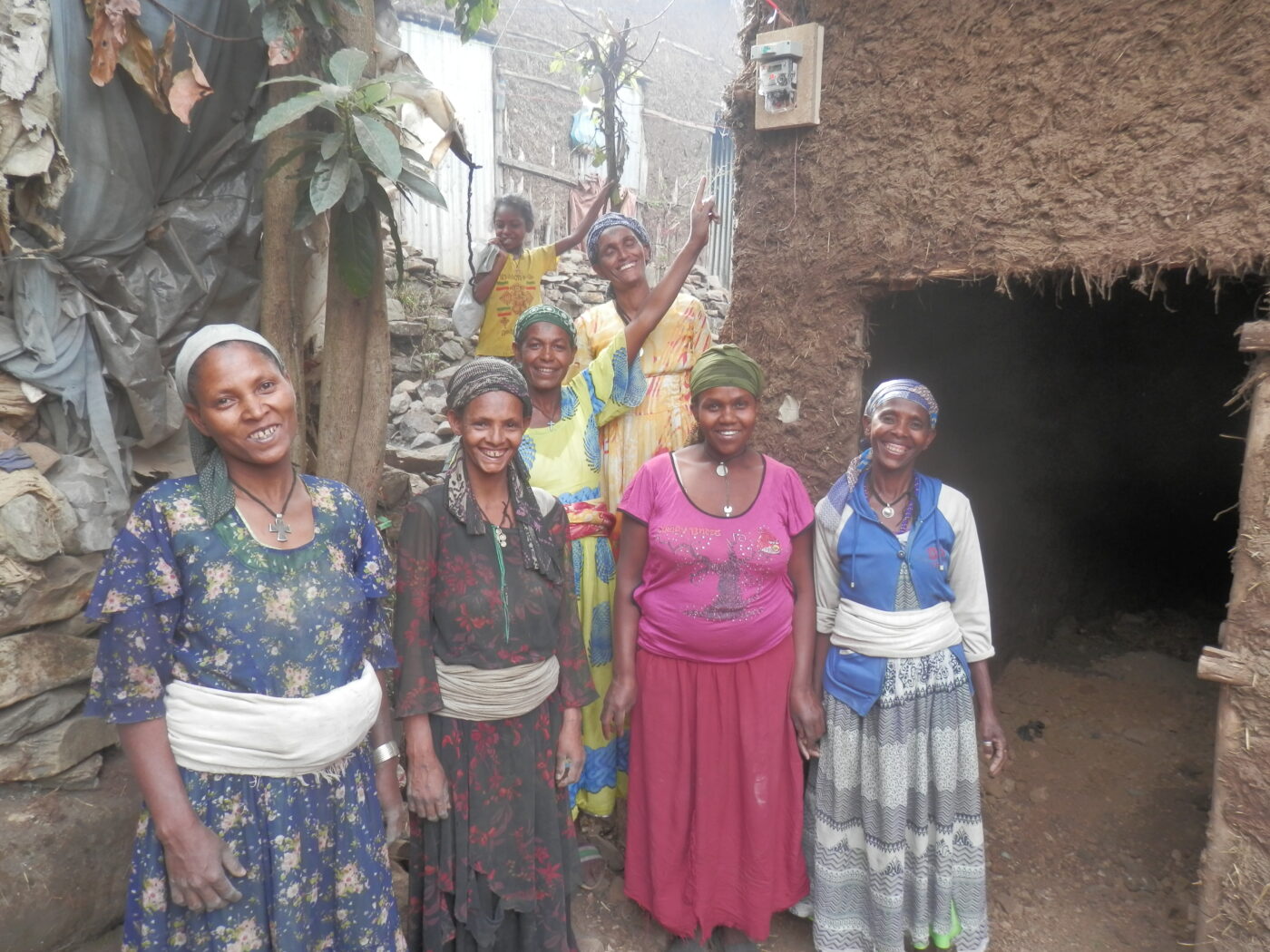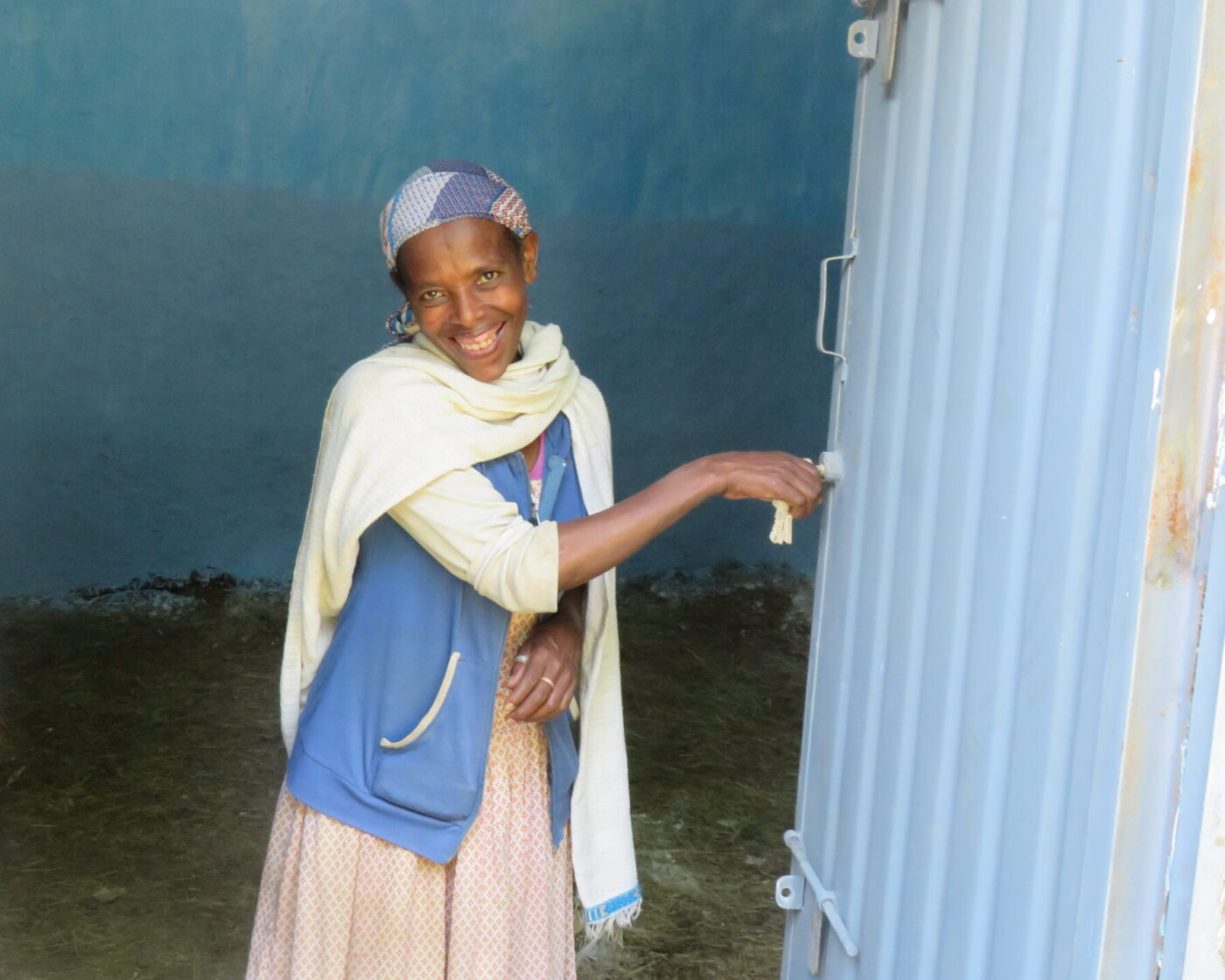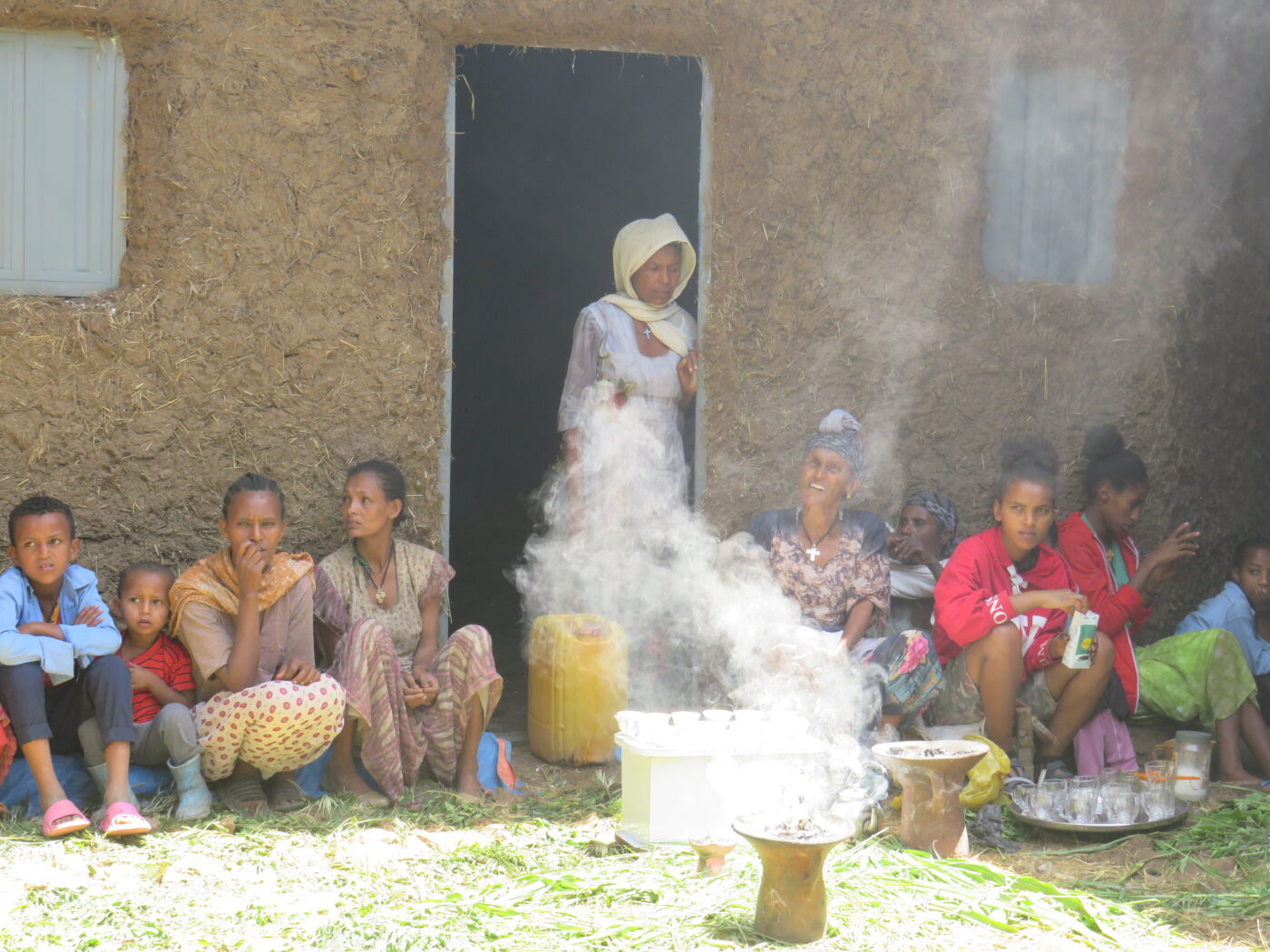 The Future
"We were living in the rented house before and it was difficult for me to read after dark as the owner didn't want to use power at night , but now I can read without any trouble. In addition the new house is near to my school and it is inside the town. I am very glad to get this chance, so I will try my best to get a good result in my education''"
Girl, grade 10
This project was funded by individual donors who supported our Christmas appeal and Ethiopiaid. Thank you to everyone who generously gave their support.
We will continue to support the families through our sponsorship programme to ensure the children can access education. The families have identified areas where support would be useful to either help them start generating income or improve their new living space, which we are hoping to support the with. If you are interested in supporting the families, please get in touch, or if you would like to support student to remain in education, apply to sponsor here.