School Construction: Shashkurit School
Together We Learn has been helping schools to build new classrooms, latrines and library buildings for over twenty years. As our team has grown we have been able to reach out to the schools most in need of support – rural schools where students are learning outside and where they don't have enough classrooms to keep local children in school. Working with these schools is the foundation of our Rural Excellence campaign.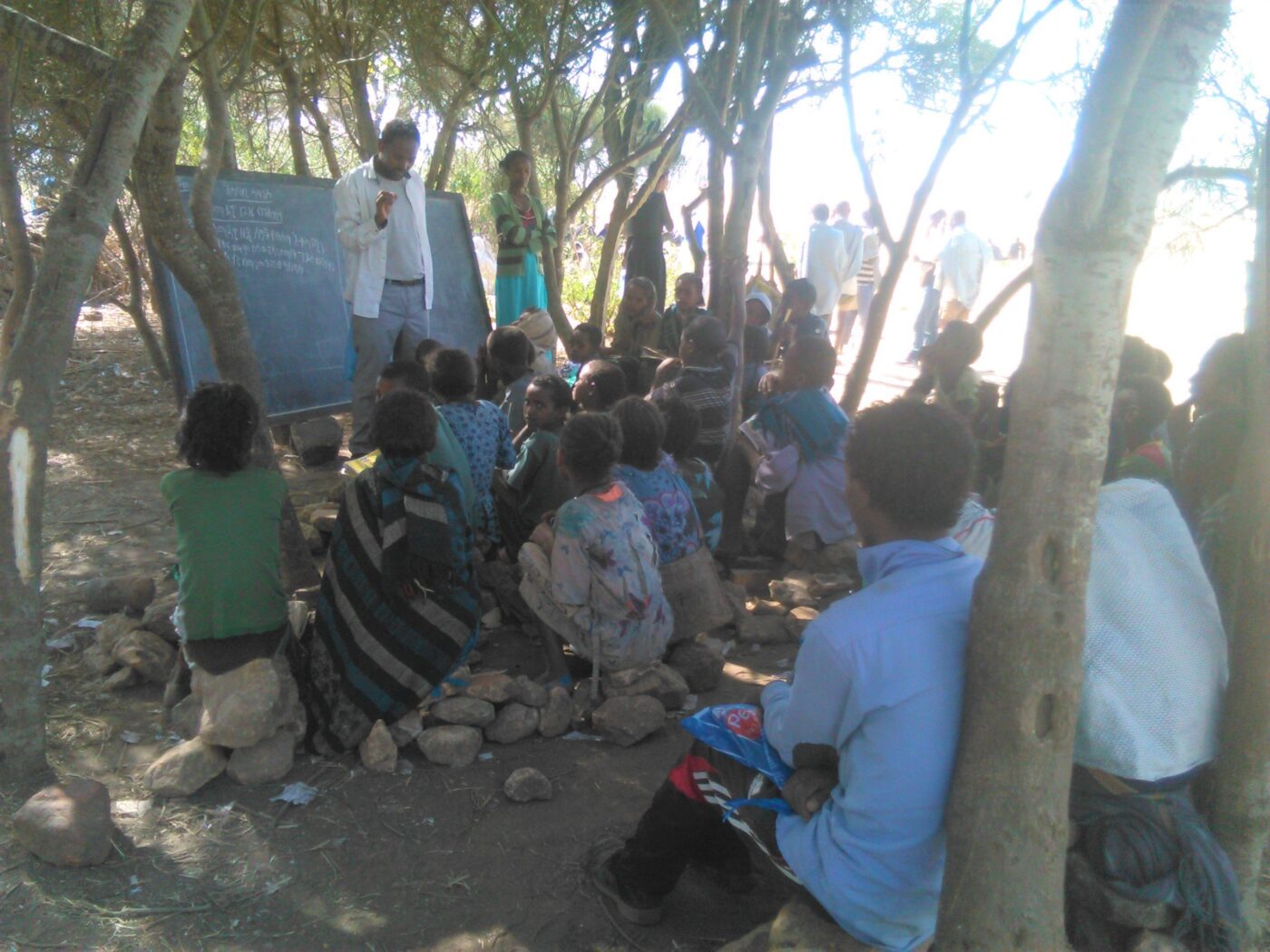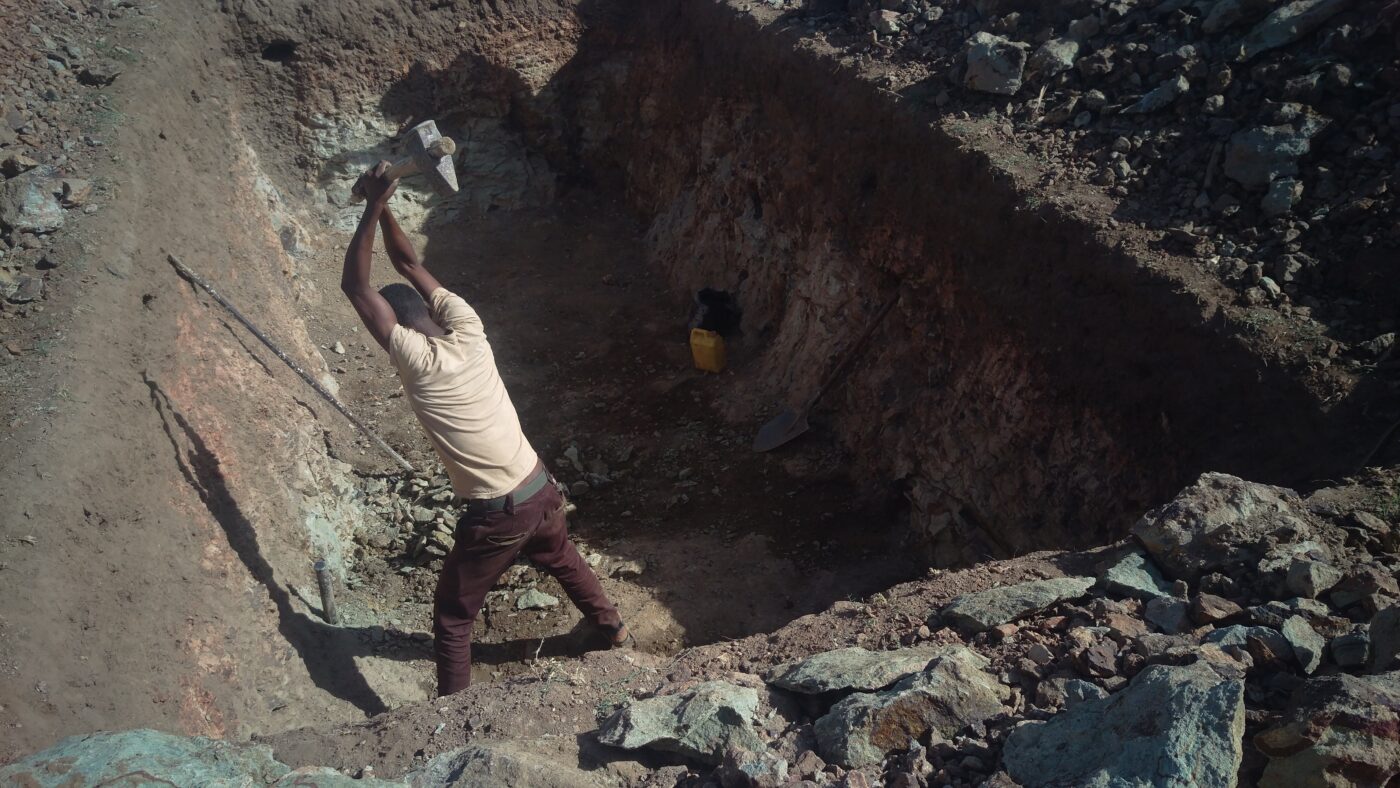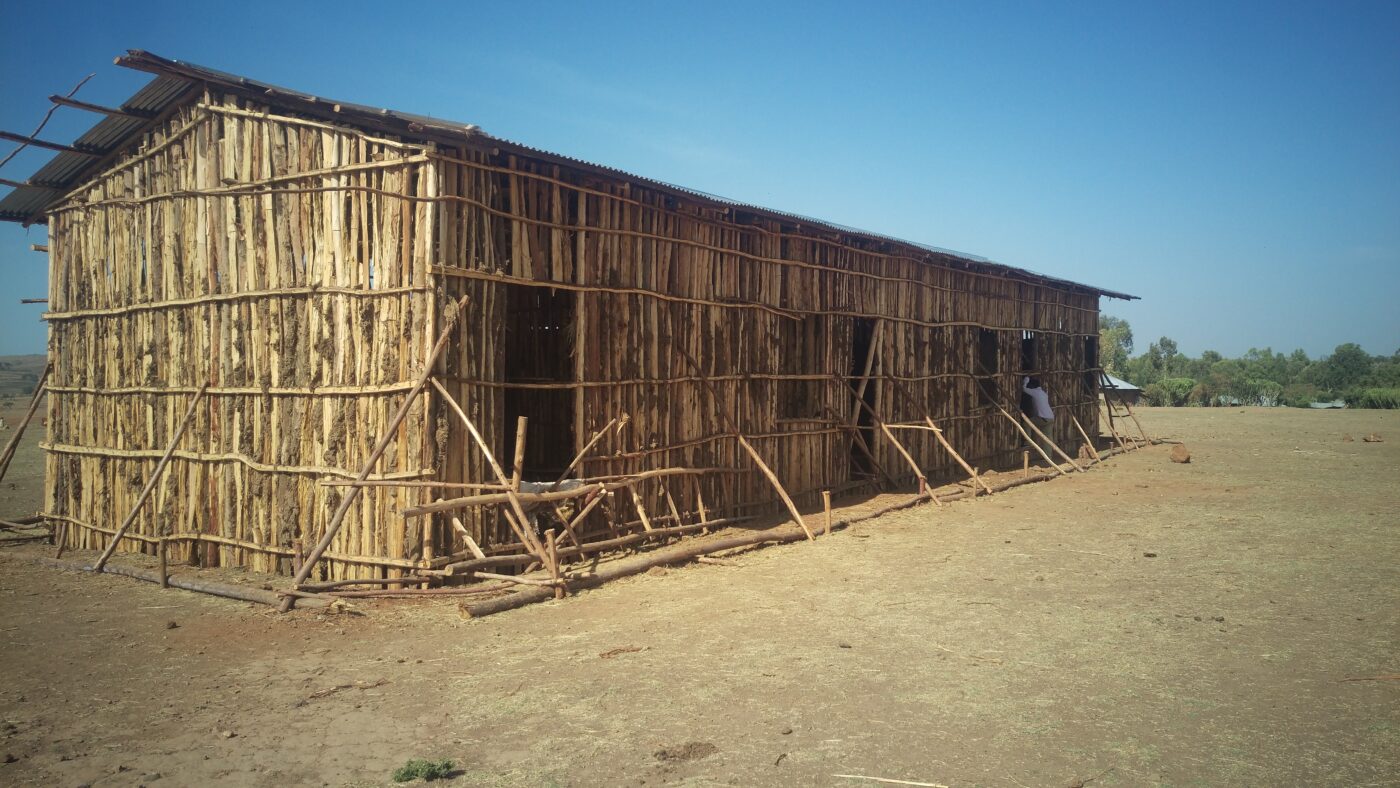 When we first started our rural excellence campaign, we met with the local education office and surrounding schools to find the schools in most pressing need of new facilities. One of the schools we identified was Shaskurit. At that time, the school had one makeshift classroom for 157 pupils in kintergarten, grade one and grade two. Kintergarten children were learning under a tree without a blackboard and the school had no sanitary toilets.
Our project manager, Zemene, spoke to pupils and teachers at the school. The children said,
"The area of our outside classroom is dirty with dust and feces though we are cleaning the room every morning."
"Our school is next to a church so we are distracted by the sounds of the priest as well as cows and people walking by."
Hawa, the grade one teacher said that even the one classroom was substandard
"The classroom has seats made of mud so it is dusty both for the students and teachers. It is difficult to manage 100 students and to invite them all to participate in a lesson. In grade one, they need to practice a lot so as to develop their language skills but the quality of education in this school is poor."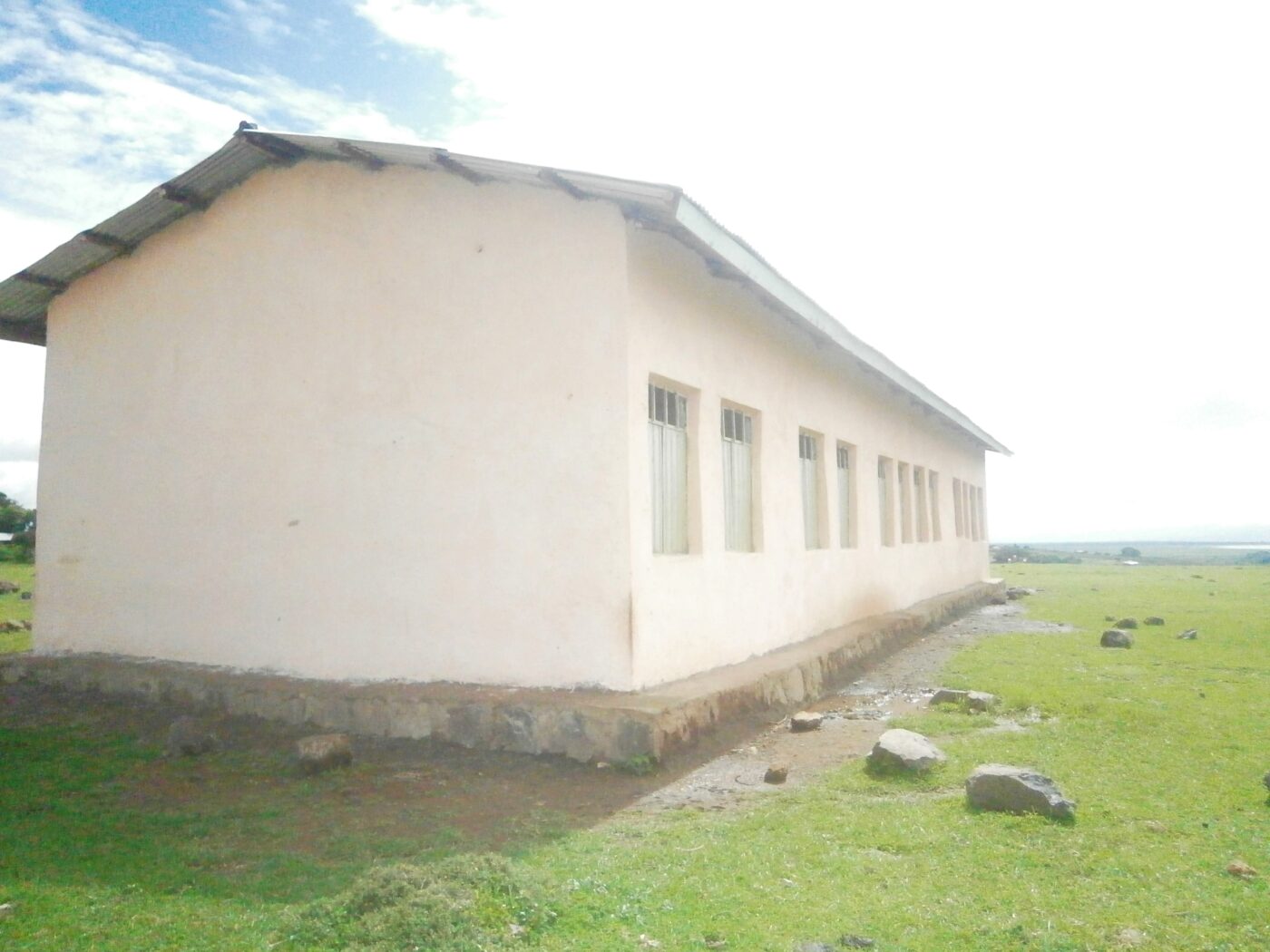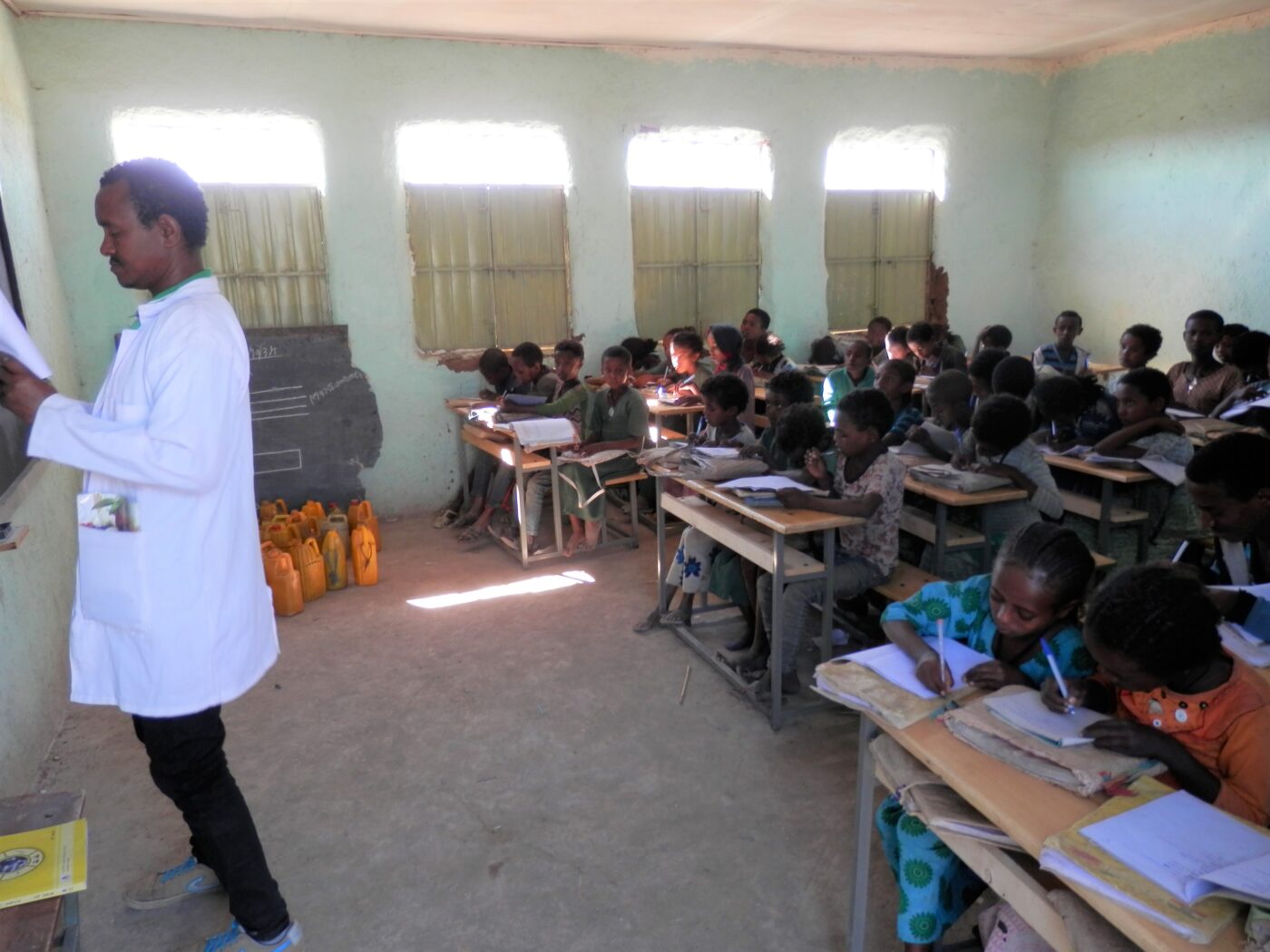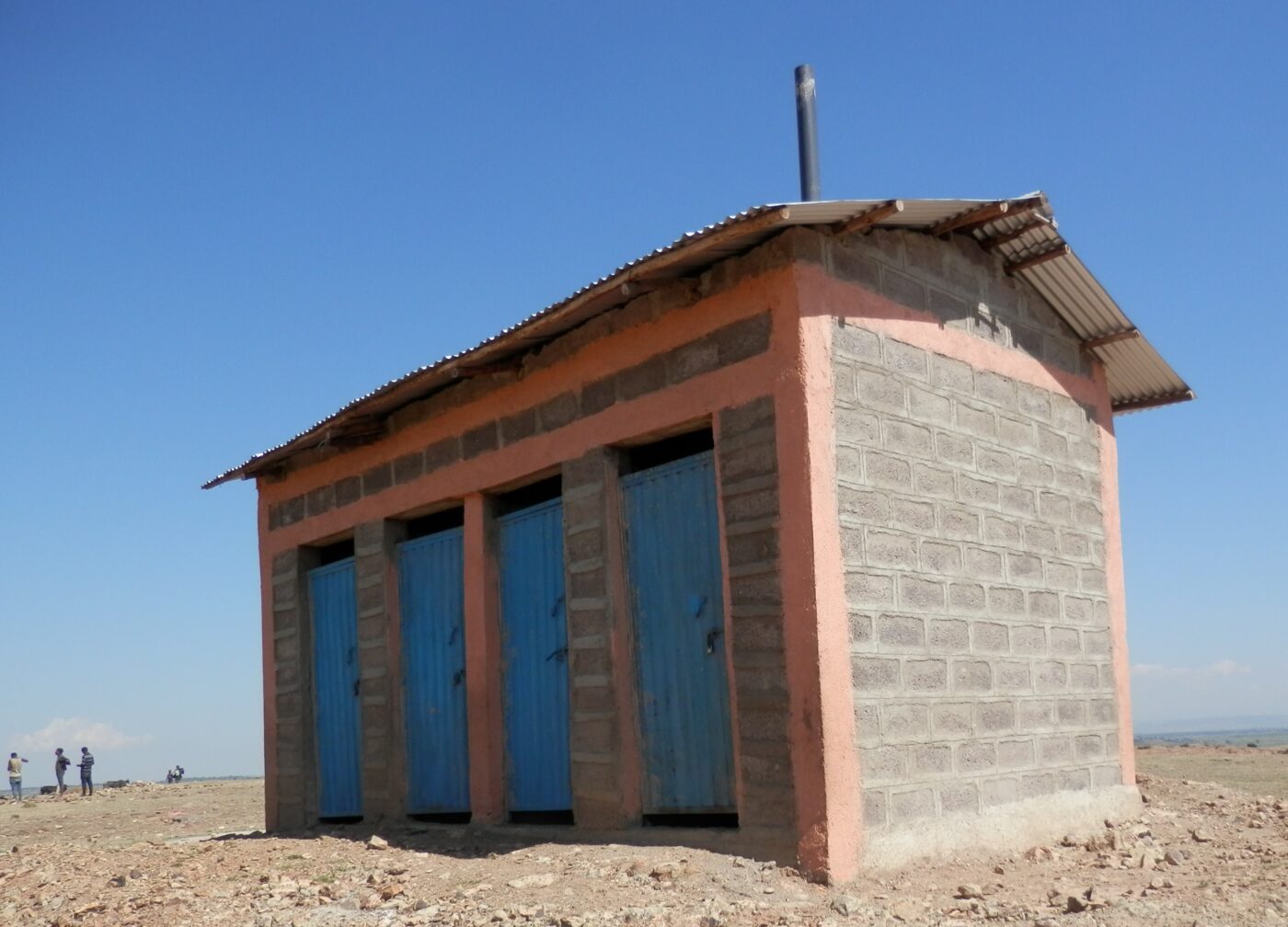 With support from Together We Learn, the school was able to build a new mud and wood four-room block, with new classrooms for the students and a staffroom and a latrine for staff and students. As well as providing a decent learning environment for current students the new facilities allowed the school to expand to grade three reducing the proportion of students who dropped out of school from 43% to 6%.
After the new facilities went into operation, Hawa said,
"The number of students enrolled and attending has increased as parents are happy to send their children to the school. The students' interest to come and attend the lesson has increased. The school has become attractive for us and for the students."
Kalikidan in the new grade three class said,
"If there weren't these classrooms, we would be obligated to go to the furthest school to carry on in grade three, but now we have got a classroom and new teacher to learn in our school. We are arriving at school on time; we don't like to be absent, however, if it has been in the other school, it will take more time, and we will be late or absent from school."