Teacher Training: Fenta's Story
In a national assessment, the Ethiopian Ministry of Education found that six in ten grade 4 students have a 'below basic' proficiency in English. This is a problem because when students move to secondary school, all lessons are taught in English. Many teachers themselves struggle with English as their second language and how to teach children a new alphabet as well as new vocabulary.
Fenta is an English teacher of early grade students who has taught English for the last 21 years. Like other English language teachers, she struggles to get her students to read and write in English. The way she learnt English was by using the letter names A, B, C, and so on: when she taught she used the same method.
In partnership with Jolly Phonics, Together We Learn trains teachers in the phonics method for teaching English. Instead of teaching students the 26 letter names, we teach them letter sounds 'ah' bu' 'ku'. This means that children can learn to blend sounds together straight away: learning that 'ku' 'ah' 'tuh' makes 'cat'. This has proven to help children learn to read much faster, especially those who struggle at first.
Fenta was one of the English language teachers who received Jolly Phonics training and teaching materials. For Fenta, the training helped her change her lessons for the better.
"I studied English for more than 12 years. In addition, I taught for 21 years, however, I was not good at teaching English effectively. The Jolly Phonics training helped me learn the sounds of English and teach my children in a better way."
The school director observed an improvement in the English results of the students, he arranged the school to be visited by the regional education office so the approach can be shared with other schools.
Fenta felt encouraged to train other English language teachers at school, in particular, the Kindergarten teachers and students since the approach works so well for young children. Now the whole school are working together to ensure the children will be ready for a successful transition to secondary school.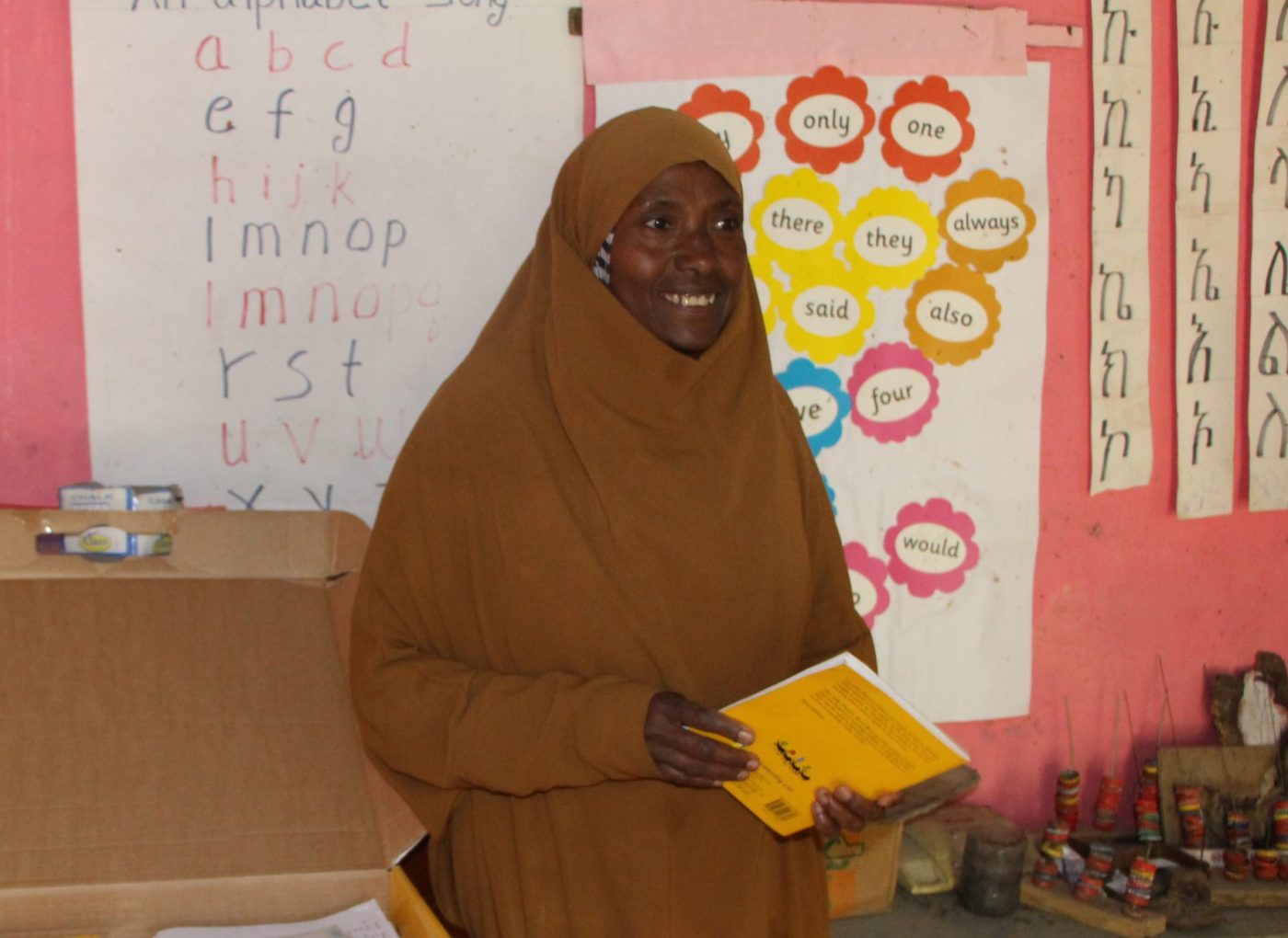 Written by Zemene Mersha, Amhara Project Manager