Playgroup: Habte's Story
Habte started coming to the Playgroup when his sponsorship started. He was undernourished and had not started school yet so Playgroup would help him learn key early skills for Primary school. However, when he started coming to the Playgroup, our Youth Worker noticed that Habte wasn't developing as he normally would by his age.
At seven years old, Habte wasn't able to walk, sit, or pay attention to what was happening around him. In Ethiopia, children with special needs are often hidden from society either because their parents are ashamed of them or because the stigma and behaviour of others forces them to stay at home. Furthermore, physiotherapy, speech therapy and other treatments that these children need are very expensive and very few families can afford it. Natinael's story could have been very different if his mother had not brought him to the Playgroup.
Habte was the only child of his mother, his father left the family when he was small and his disability was noticed. His mother worked very hard but their house rent took up three quarters of her income and she could not afford to feed him properly or get medical care for him.
Once she brought him to the Playgroup, the Youth Worker also noticed Habte's developmental problems. We provided the family with a wheelchair and our staff went with his mother to Gondar hospital where he was diagnosed with cerebral palsy. The hospital set Habte up with 6 weeks of daily physiotherapy. Alongside the physiotherapy, the Youth Worker arranged for Habte to come to the Playgroup more regularly so he could get regular meals and the Sponsorship team spoke to his sponsor who sent a monetary gift to help with travel costs going to the hospital.
"The Playgroup Youth Worker showed me how to cook well-balanced meals. I enjoy coming here to see the staff and other parents." Habte's mother
Through our combined efforts, Habte's life has dramatically changed. He is now able to walk, sit and move around independently. Feeding him has become an easier task than before. He is more attentive and interacts with other children when he comes to Playgroup. He is better able to understand what is said to him and, even if he is not able to speak, he has found ways to make himself understood by the people around him. He and his mother still come to the Playgroup every Wednesday and they both love to come.
"Habte first came for sponsorship and had his photo taken, he could not even sit on a chair by himself he could not control his body and his neck could not support the weight of his head. His mother brought him to Playgroup by carrying him on her back. Gradually with the everyday support of his mother, the help of our workers, and by interacting with different people and by not been hidden anymore he is now, at the age of 13, much more developed." Chekula, Playgroup Youth Worker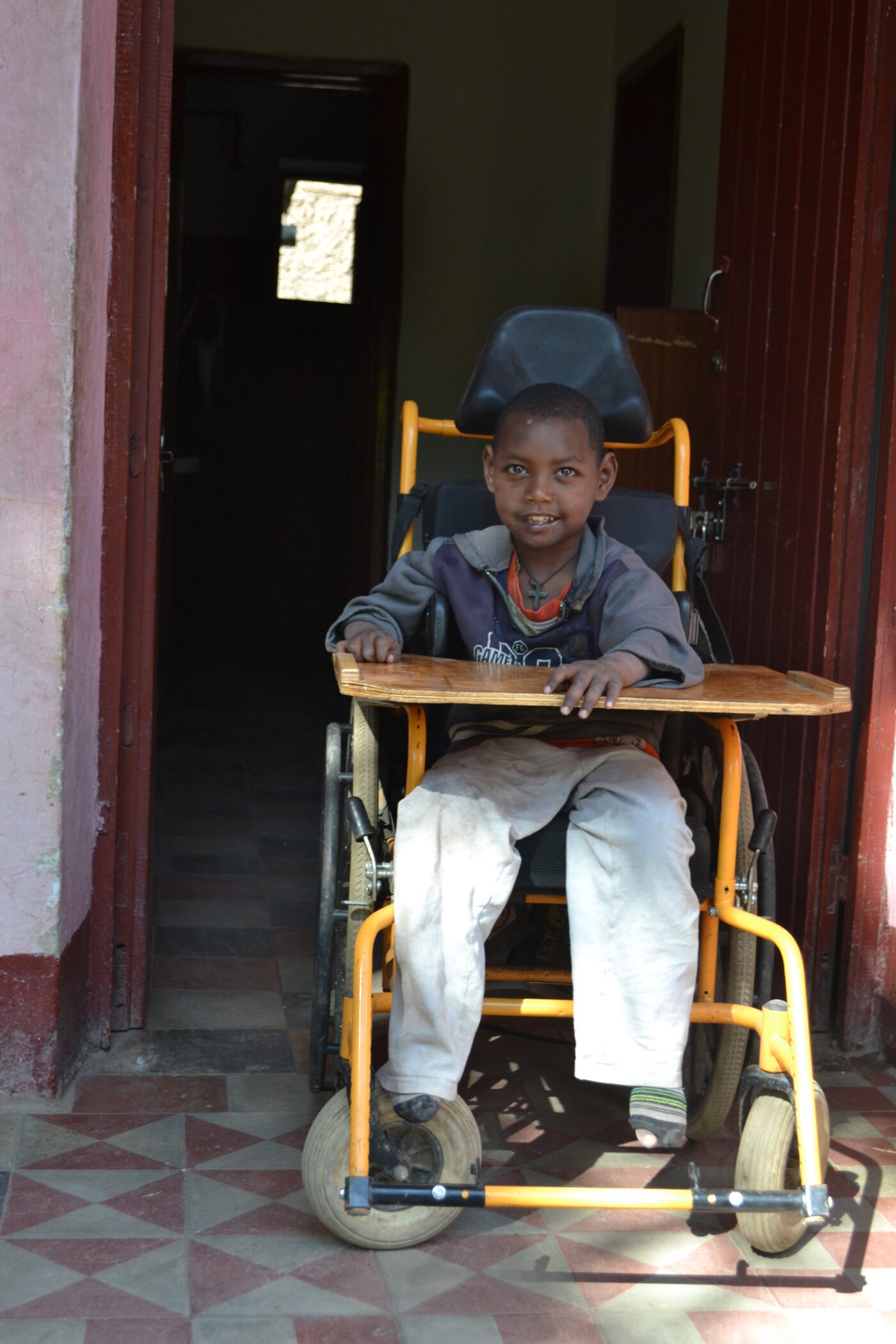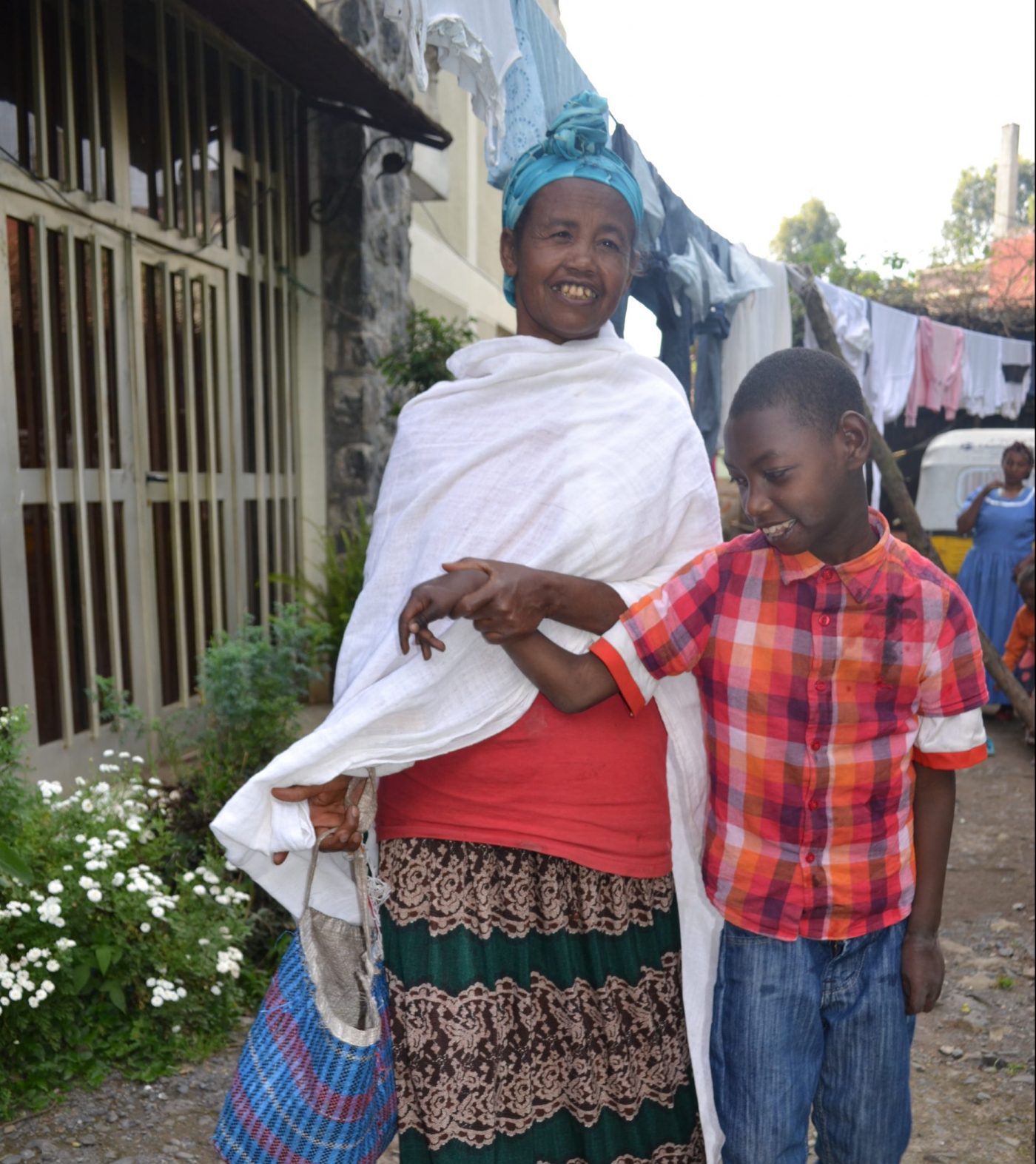 Written by Marta Bekele, Sponsorship Manager
*Names in our case studies have been changed to protect privacy