The Playgroup is a space for pre-school sponsored children to socialise and play. Children come with their guardians for a safe space where they develop both by interacting with each other and with toys they often don't have at home. Primary school starts at age seven in Ethiopia and few schools have kindergartens attached for earlier learning. The first years of a child's life are vital to lay the foundations for learning in the future and the Playgroup exists to provide this, as well as support and resources for parents.
7.6 million children under the age of 5 worldwide die each year. More than 25 times that number – over 200 million children – survive, but do not reach their full potential. What happens during the early years is of crucial importance for every child's development. It is a period of great opportunity, but also of vulnerability to negative influences.
UNICEF, Why Early Childhood Development Matters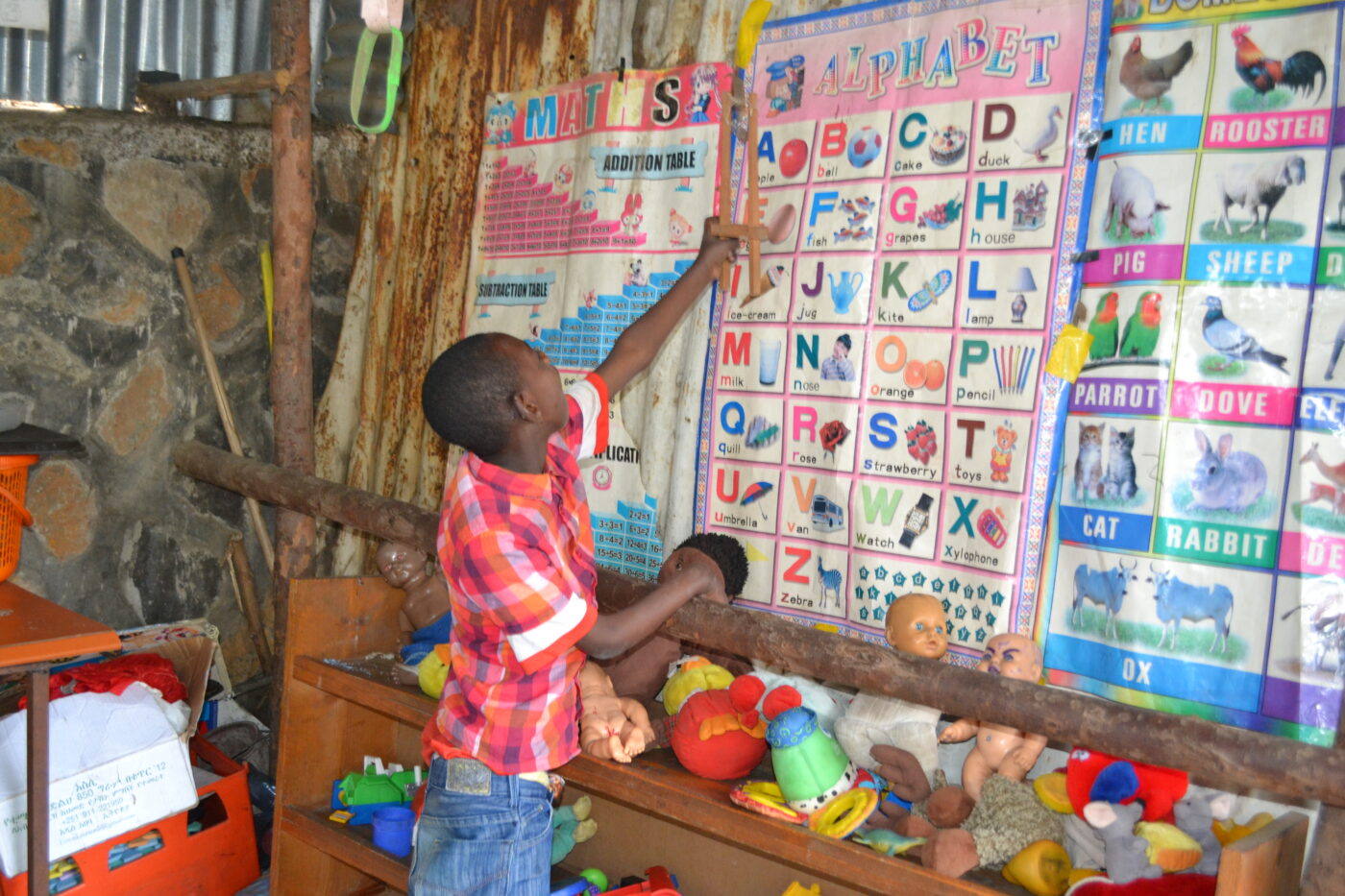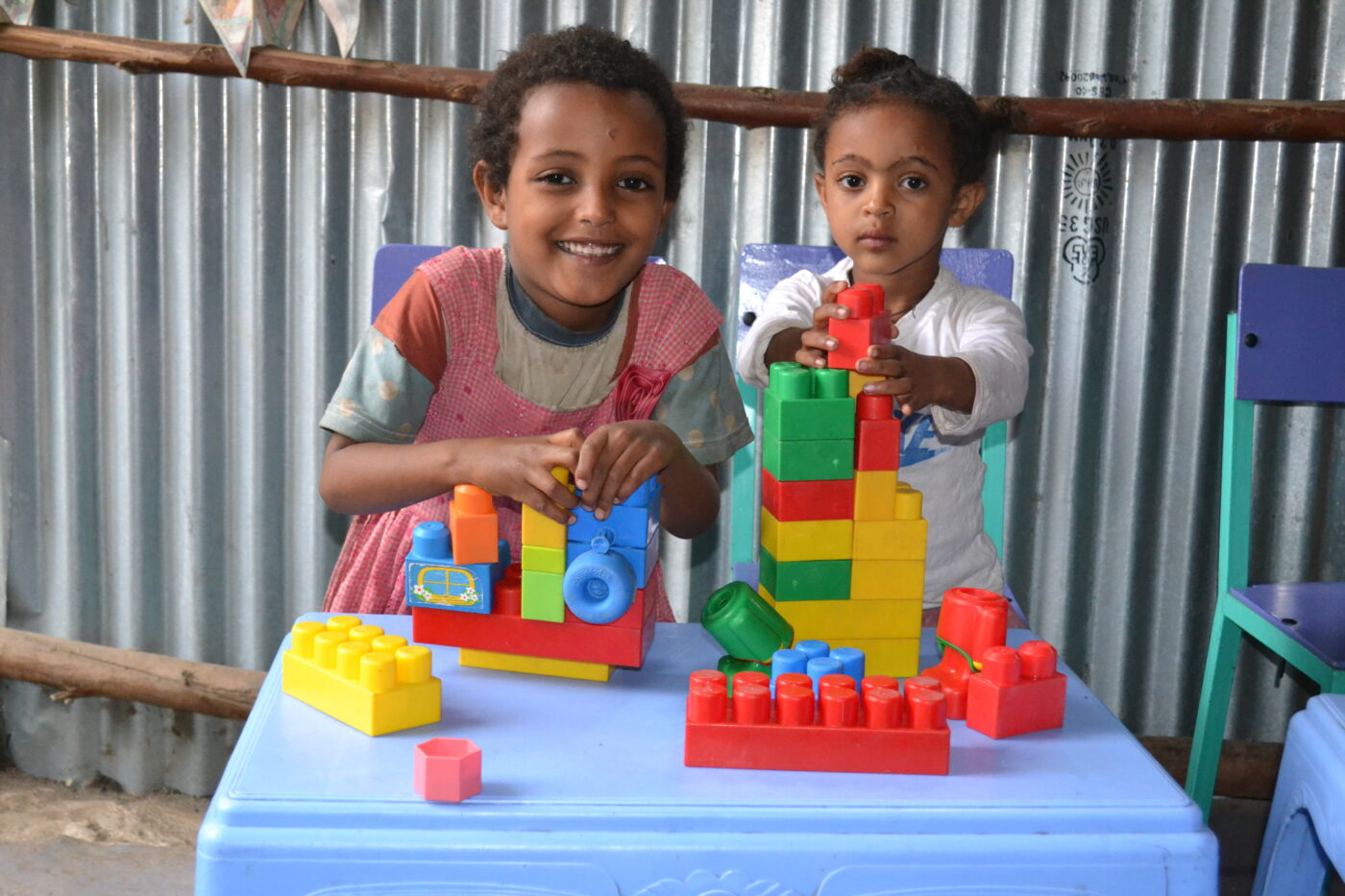 The Playgroup is open mornings and afternoons and parents with children under the age of 6 are welcome to come. A meal is served to each child when they attend to support their health growth and there is a dedicated youth worker at the Playgroup. She spends time speaking with the mothers and guardians, sharing ideas about good sanitation and nutrition for the children, and time with the children, teaching them basic literacy and numeracy and helping them to draw and play.
<! –– START OF THE FANCY NUMBER BLOCK ––>
<! –– END OF THE FANCY NUMBER BLOCK ––>
toddlers have access to a bath with soap and fresh towels each week
<! –– START OF THE FANCY NUMBER BLOCK ––>
<! –– END OF THE FANCY NUMBER BLOCK ––>
young children have access to toys and educational play each week
"The Playgroup youth worker showed me how to cook well-balanced meals. I enjoy coming here to see the staff and other parents." 
Mother of Playgroup child
The Playgroup serves many purposes for both the children and their parents;
Safe play for young children – most of the children we support cannot afford toys at home, at the Playgroup they have access to crayons for drawing, puzzles, and toys to enjoy with other children
Early childhood development – the children practice the alphabet, learn numbers, start drawing, and use educational toys such as blocks and puzzles. This lays the foundations of their knowledge and enables them to thrive when they start at school
Social and peer support for parents – guardians get to meet with other parents when they bring their child. They can socialise, and get guidance on good health and nutrition
Nutritional health and sanitation – each child gets a balanced meal including vegetables and proteins, and every week the children have a bath with soap as many families don't have easy access to water at home.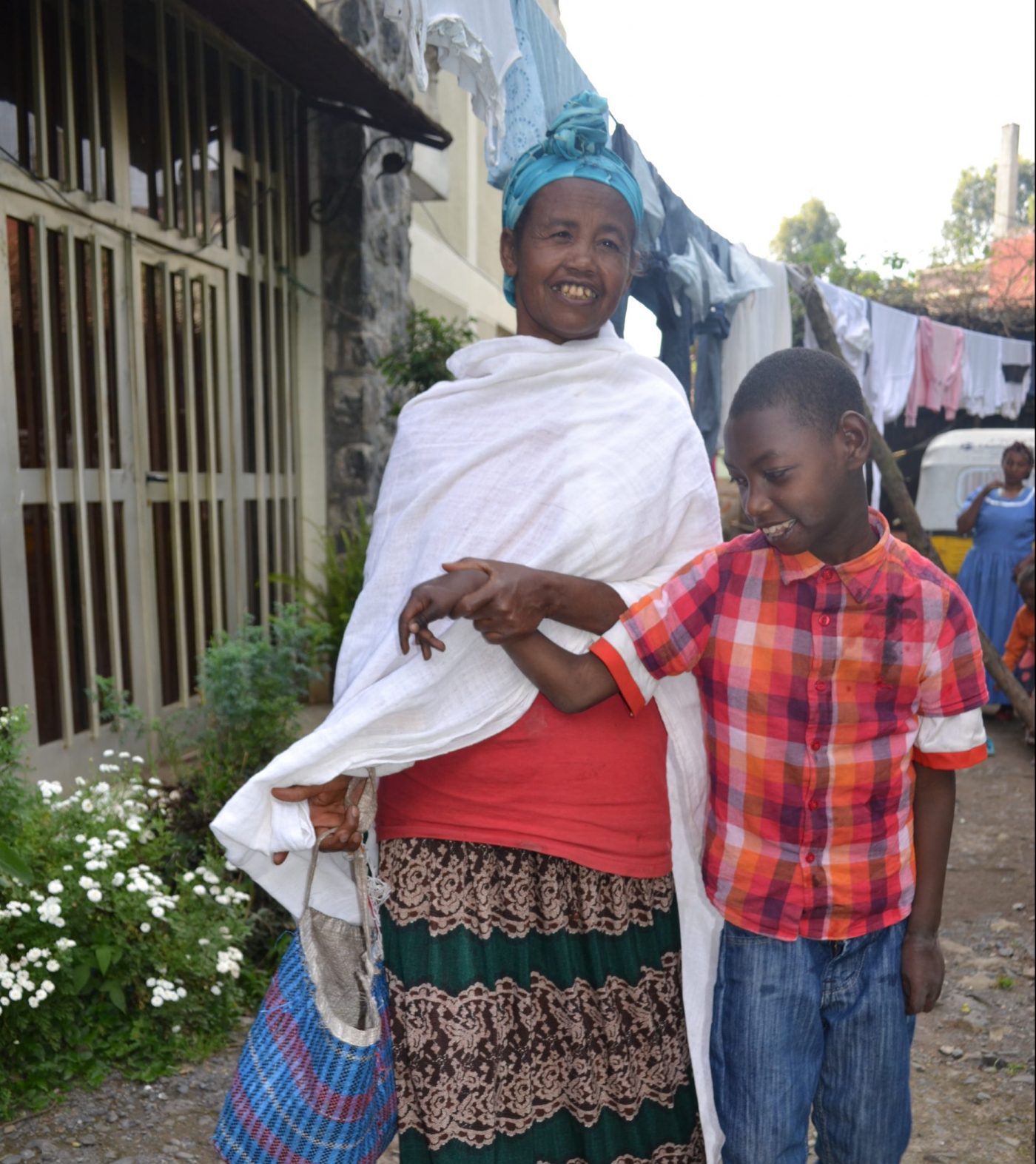 Meet Habte
Habte has been coming to Playgroup every week since he was a toddler. After several years of attending our Youth Worker noticed that Habte was not developing at the same rate as other children, by the time he was 7, he was still unable to walk.
Can you help?
£10 funds a day of meals for the children at the Playgroup
£30 buys a set of toys for children to enjoy
£120 funds the space for the Playgroup for a month