An online event to support small charities in Ethiopia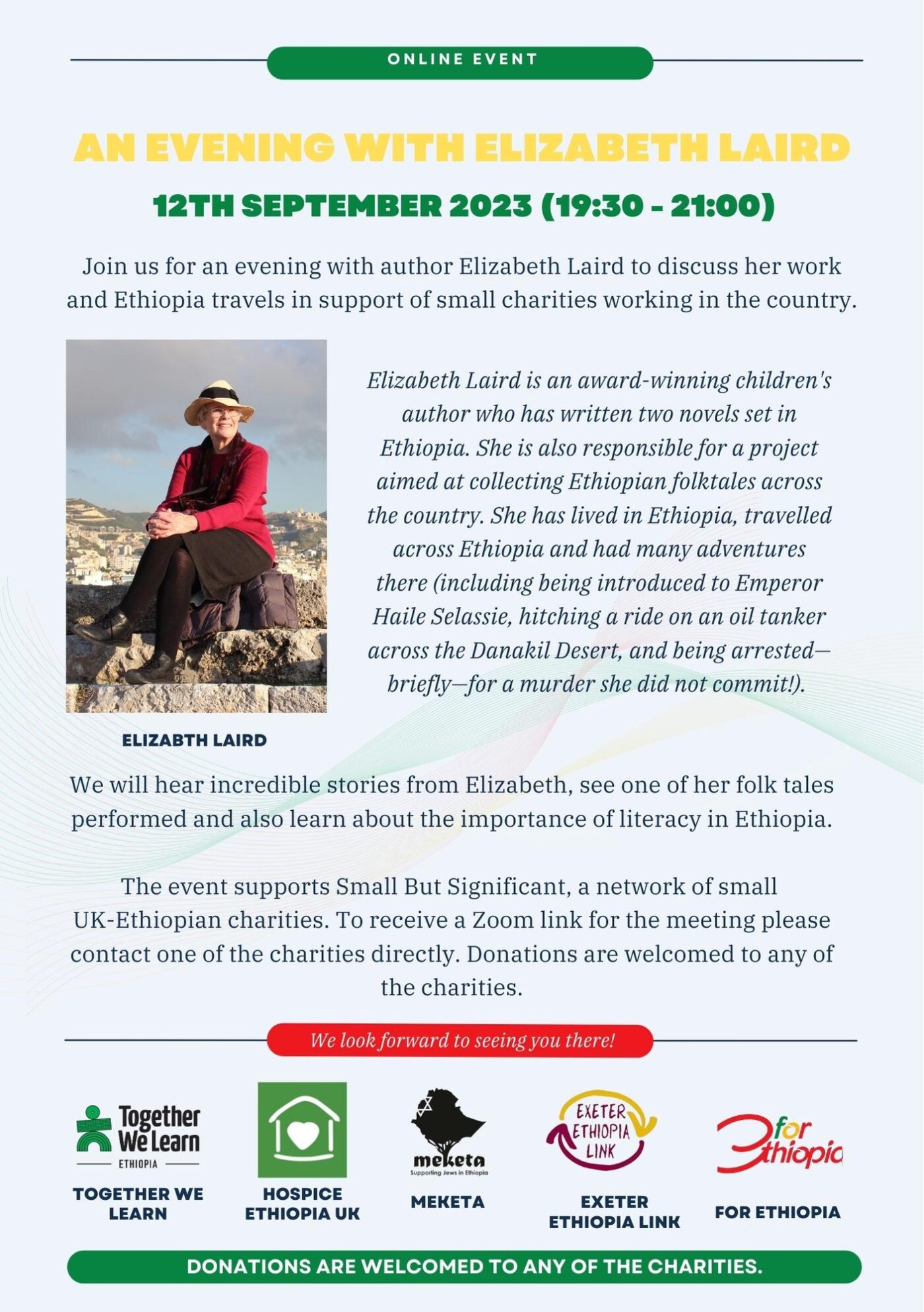 Join us on Ethiopian new year to hear from author Elizabeth Laird about her work and Ethiopia travels.
This online event is in support of Small But Significant, a network of small UK-Ethiopian charities, of which Together We Learn is a member.
Elizabeth Laird is an award-winning children's author who has lived in Ethiopia, travelled across Ethiopia and had many adventures there (including being introduced to Emperor Haile Selassie, hitching a ride on an oil tanker across the Danakil Desert, and being arrested – briefly – for a murder she didn't commit!).
She has written two novels set in Ethiopia and is responsible for a project aimed at collecting Ethiopian folktales across the country.
The event is an online event that will take place on Ethiopian New Year – Tuesday September 12th – from 19.30 to 21.00. The event is being held in support of Small But Significant and any donation is welcomed to attend. Please make a donation here to receive your link to the event.