Come and meet us in London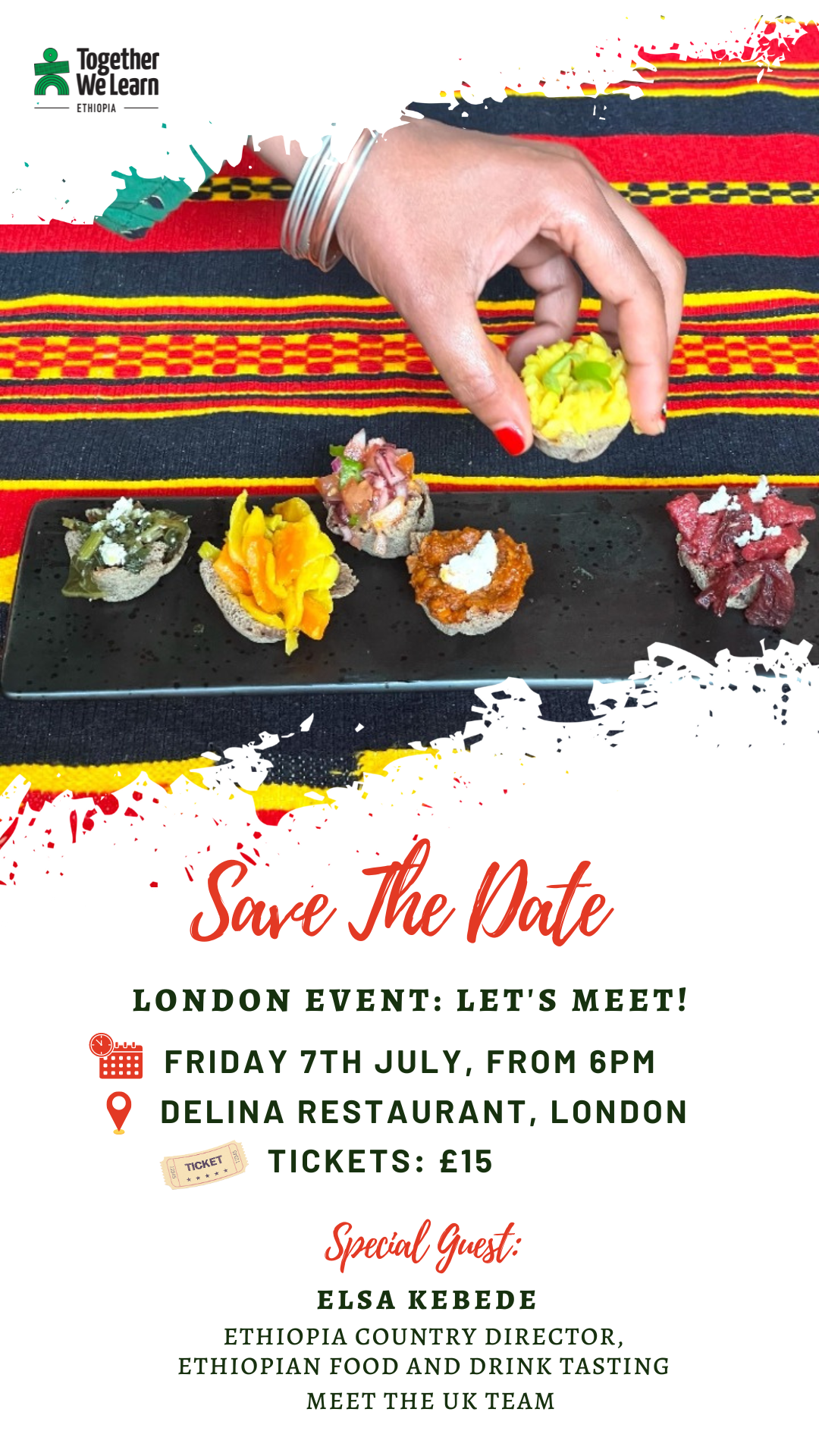 We are holding an event to meet our supports this July in London. We hope that our Country Director, Elsa, will be visiting from Ethiopia and she would love to meet you all. The event will include tasters of Ethiopian food and drink and the chance to meet with our UK team.
Date: Friday July 7th, from 6pm
Location: Delina Restaurant, London
Tickets: £15
More details and booking is coming soon, for now please save the date!