Why use phonics?
Teaching English using phonics teaches children to read by recognising the sounds that makeup words instead of memorising whole words or learning letter names. For example, cat has three sounds 'c' 'a' and 't' and chair has two sounds 'ch' and 'air'. This method is now part of the national curriculum in the UK and is proven to help children, especially those with learning difficulties, learn to read faster.
In Ethiopia, children learn to read English from Grade one. Although the curriculum introduces the sounds of words, most teachers base their lessons on the alphabet and word memorisation. In general, lessons are traditional with teachers reading from the board and getting children to answer questions. Across Ethiopia, many children end primary school unable to read in their own language, so learning a second language in a different second alphabet is even more difficult.
---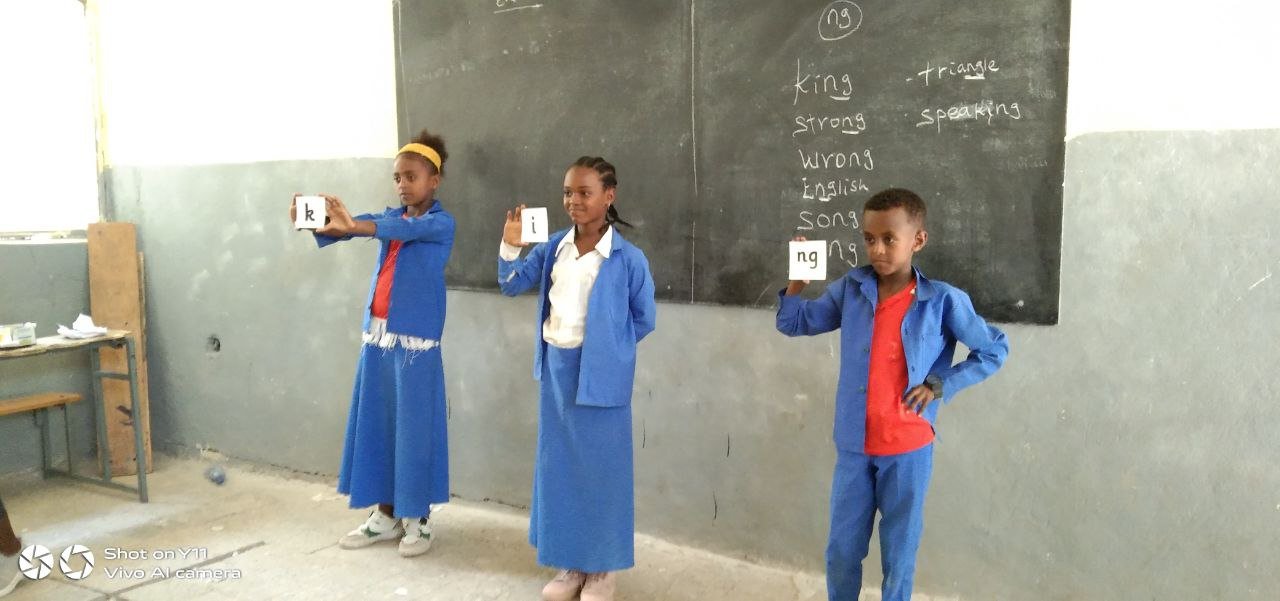 Update on 2021-22
From 2013, Together We Learn, then as Link Ethiopia, has been training teachers to use the phonics approach. 2022-23 marked a new beginning with our first Jolly Phonics training for teachers in Oromia since 2015, working with 24 teachers from 12 schools in Bishoftu and Dukem.  In Amhara, we began work with new Colleges of Teacher Education to train lecturers in the phonics approach so that pre-service, trainee teachers can be trained to use the new approach.
Senayit, Grade 1 teacher in Dukem:
Before I got the Jolly Phonics training, only a few of my last year students could read by the end of the year.  Having had the training this year, almost all of my class students are now starting to read simple words within two months. In addition, my students who are mute and who cannot speak at all are able to start saying a, a, a, a and c, c, c, c, is a living testimony of the effectiveness of this programme.
In Oromia, the trained teachers and their classes achieved the best results in eight years our phonics projects. At the end of the year, students taught using phonics could read 40 words in a standard test compared to 1 word for students in control schools. Students in project schools had a reading age of 7 years and 5 months at the end of the year. Control school students scored too low to compute a reading age.
Students could read 40 new words compared to only 1 in control schools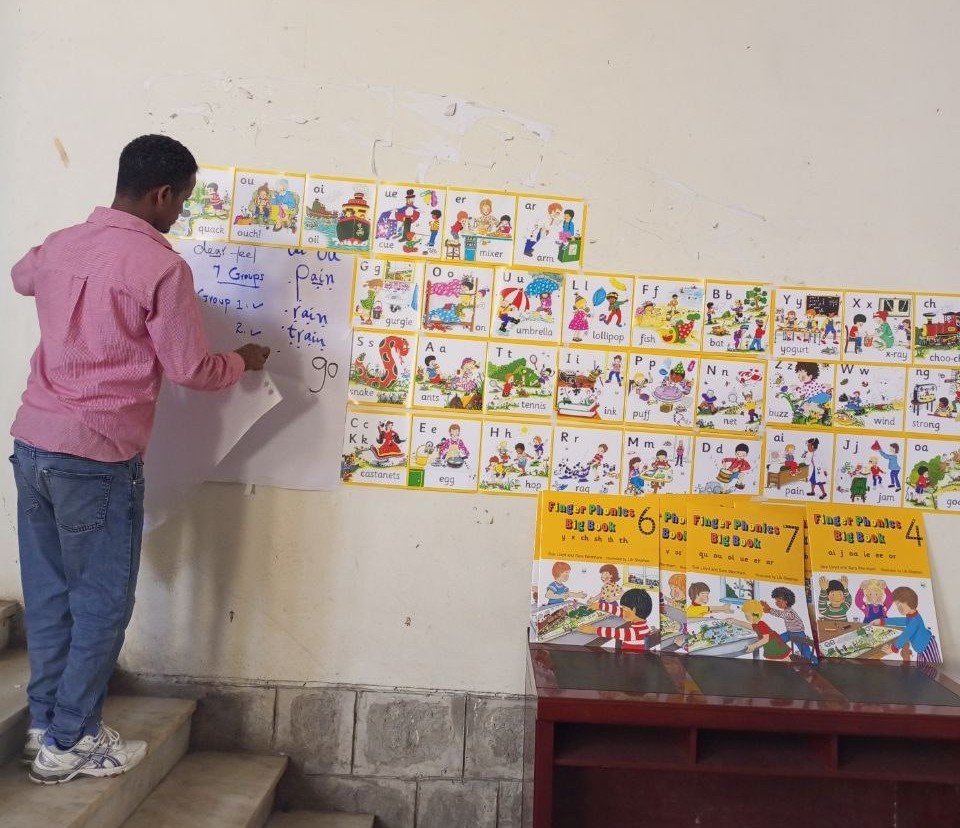 Our work in Amhara – this year and next year
In Amhara, our work was affected by the national conflict: we planned to train lecturers in all 10 Colleges of Teacher Eduction in the region but were able to work with only three, Finite Selam, Debre Markos and Injibara. Planned refresher training with Gondar and Debre Tabor was delayed until the end of 2022.
After four years working together on pilot projects, we were also delighted to receive the backing of the Regional Education Bureau on an expanded roll out for 2022-23, to work with 400 teachers from 200 schools across the Amhara region, our first step to training every grade one teacher across the region.