Support delivered for Lalibela Families
The town of Lalibela has been profoundly affected by the conflict in Northern Ethiopia. In August 2021, the town was occupied by Tigray People's Liberation Front (TPLF) forces, residents faced crop destruction and a shut down of government services. Local families also had no access to water, electricity or a functioning mobile phone service until December 2021 when TPLF forces finally withdrew.
Together We Learn supports 19 families in Lalibela through our sponsorship programme. In late March, when it became safe to travel to the town, we ran an emergency appeal to help the families recover. Your response was swift and overwhelming – raising £4,700 over seven days.
Our General Manager, Tatek, and Sponsorship Manager, Marta, travelled to Lalibela to visit each family in May to deliver the support and check on the wellbeing of the families.
"During our visit to Lalibela we found a very pitiful and heartbreaking life in the community, specifically for our beneficiaries. We found that our families, especially those who are living in extreme poverty, had suffered highly during the war. They were forced to walk up to 150km to reach the bank to take out the money sent from Together We Learn because the banks in Lalibela were closed until the government regained control of the area. Even though they got the money from the far distance, they couldn't use the flour mill due to lack of electricity so they used traditional stone grinding techniques." – Tatek
Food Parcels
Tatek and Marta met each of the families and sat down with them to find out how they are doing and how they had been affected by the occupation. They brought emergency food supplies for each family, benefitting 96 parents and children overall. Each parcel included:
50 kilos of teff grain to make injera
25 kilos of wheat
5 kilos of lentils
2 kilos of red pepper
5 litres of cooking oil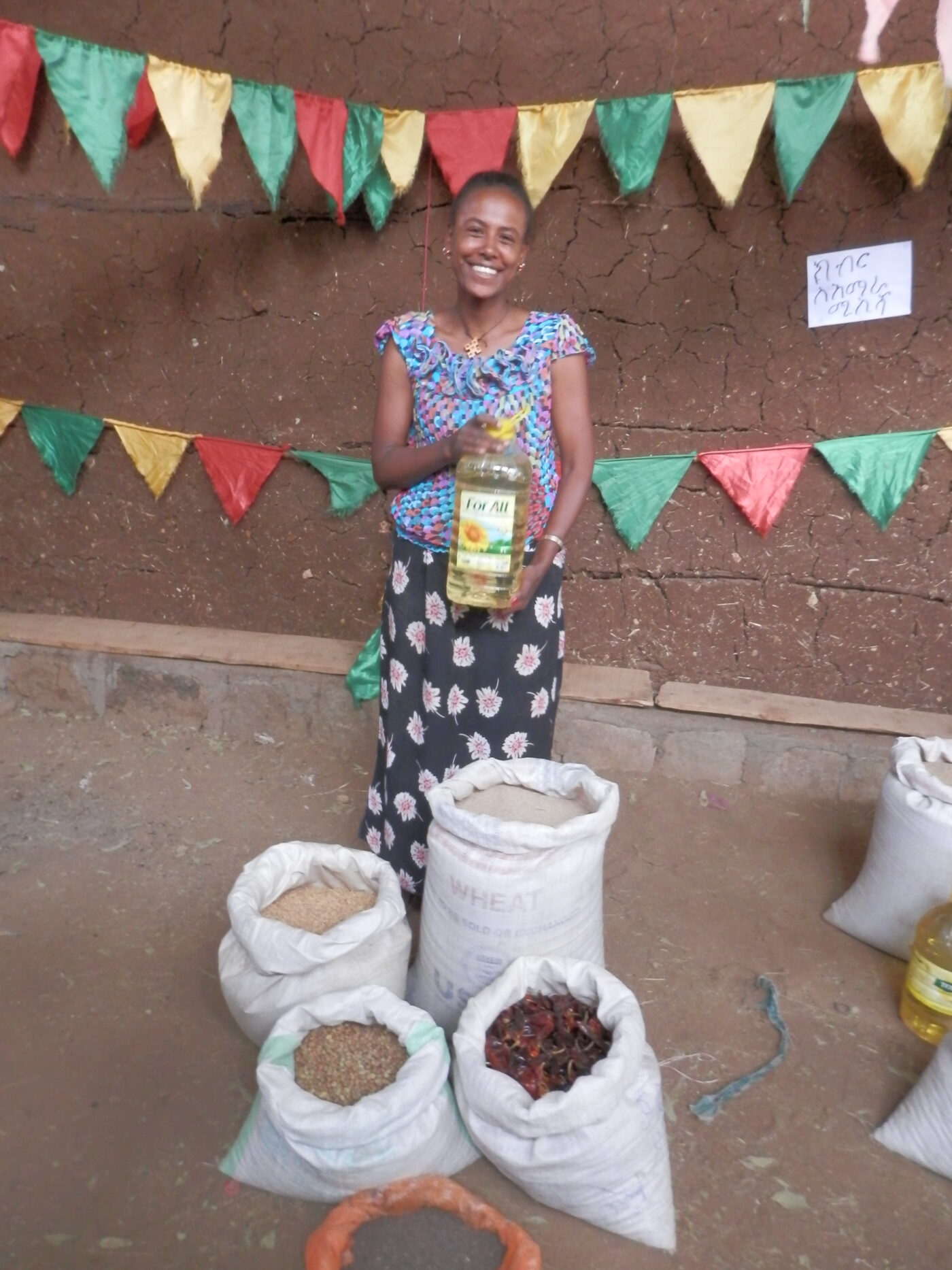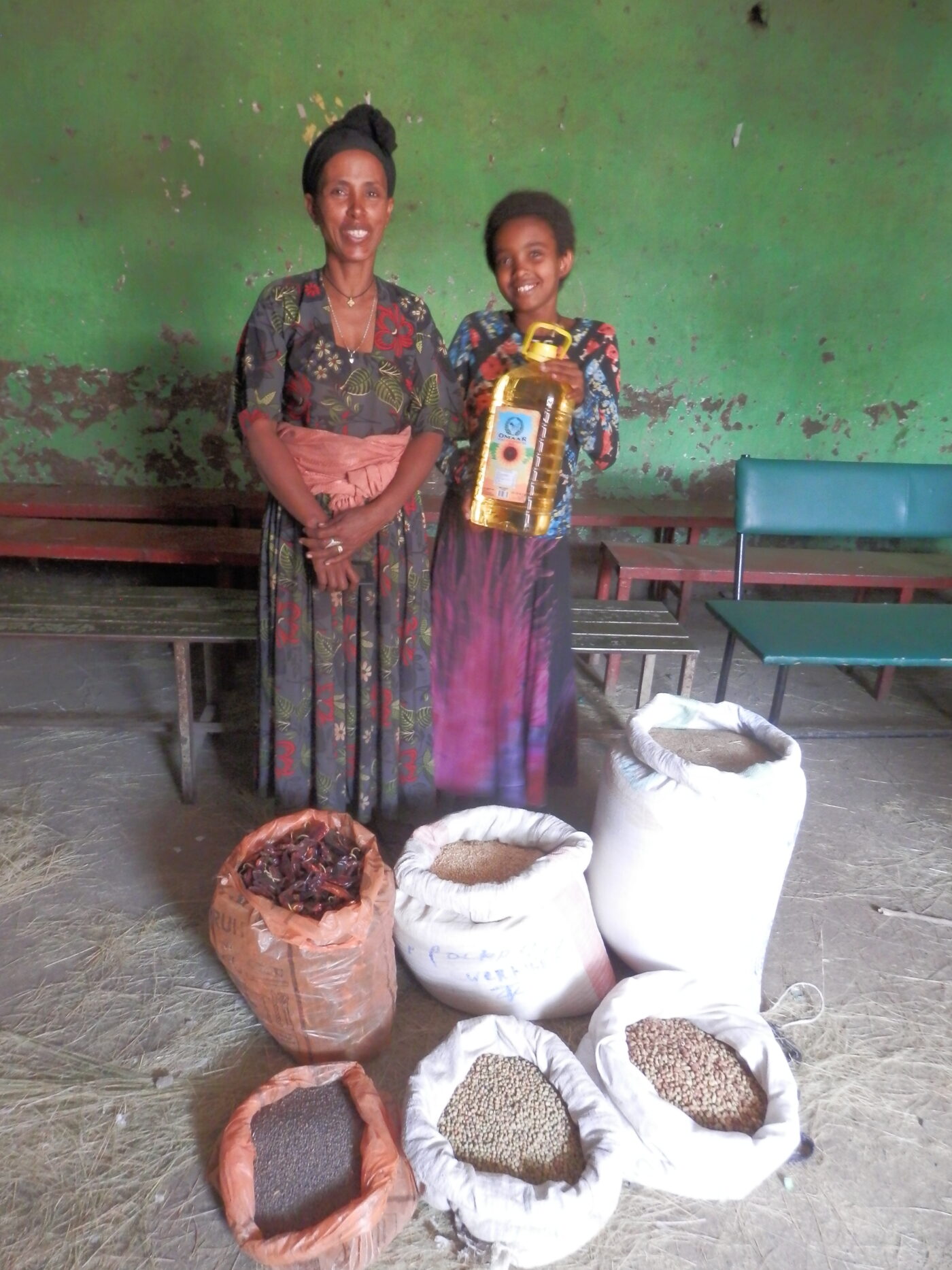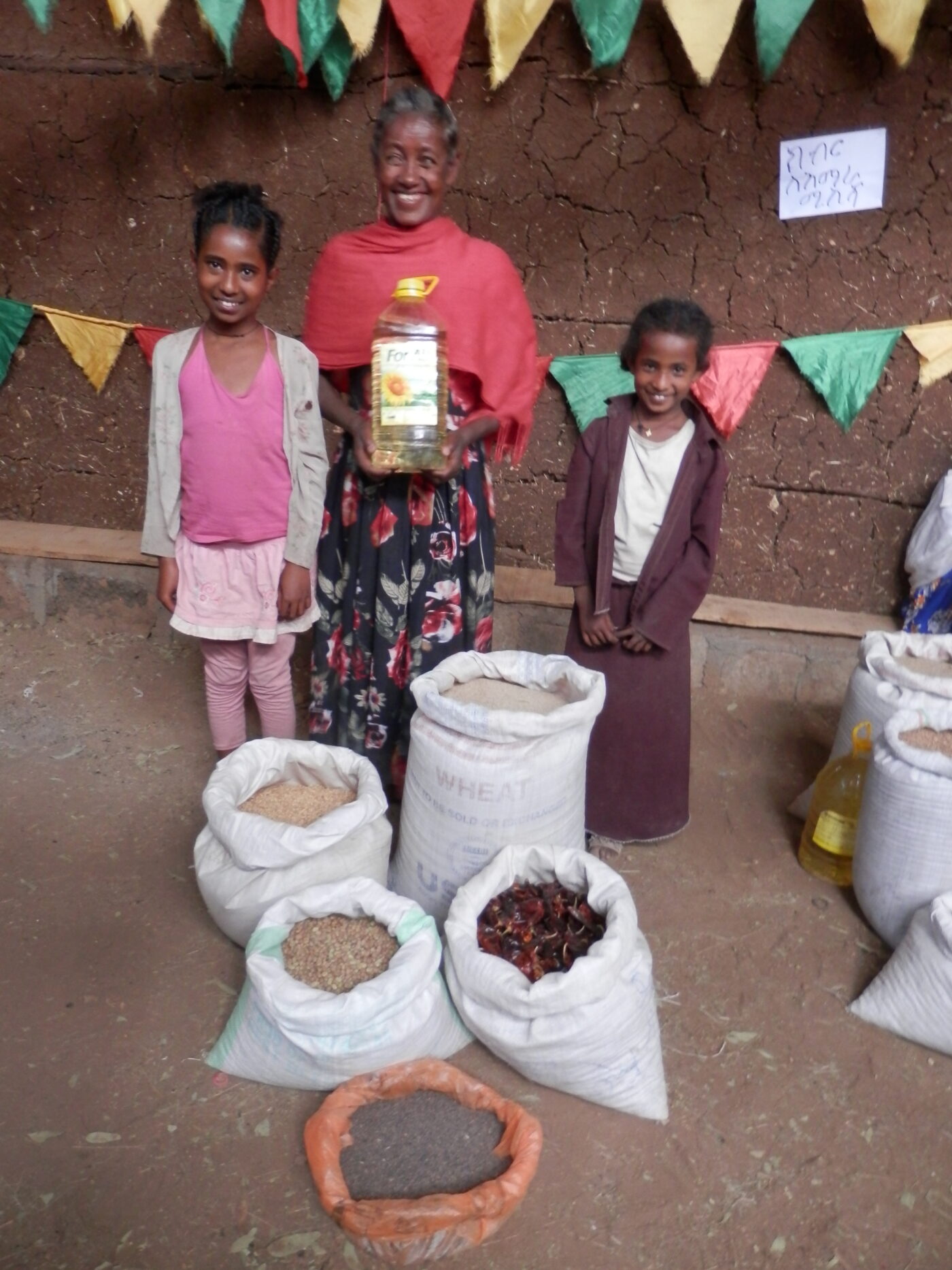 Business Support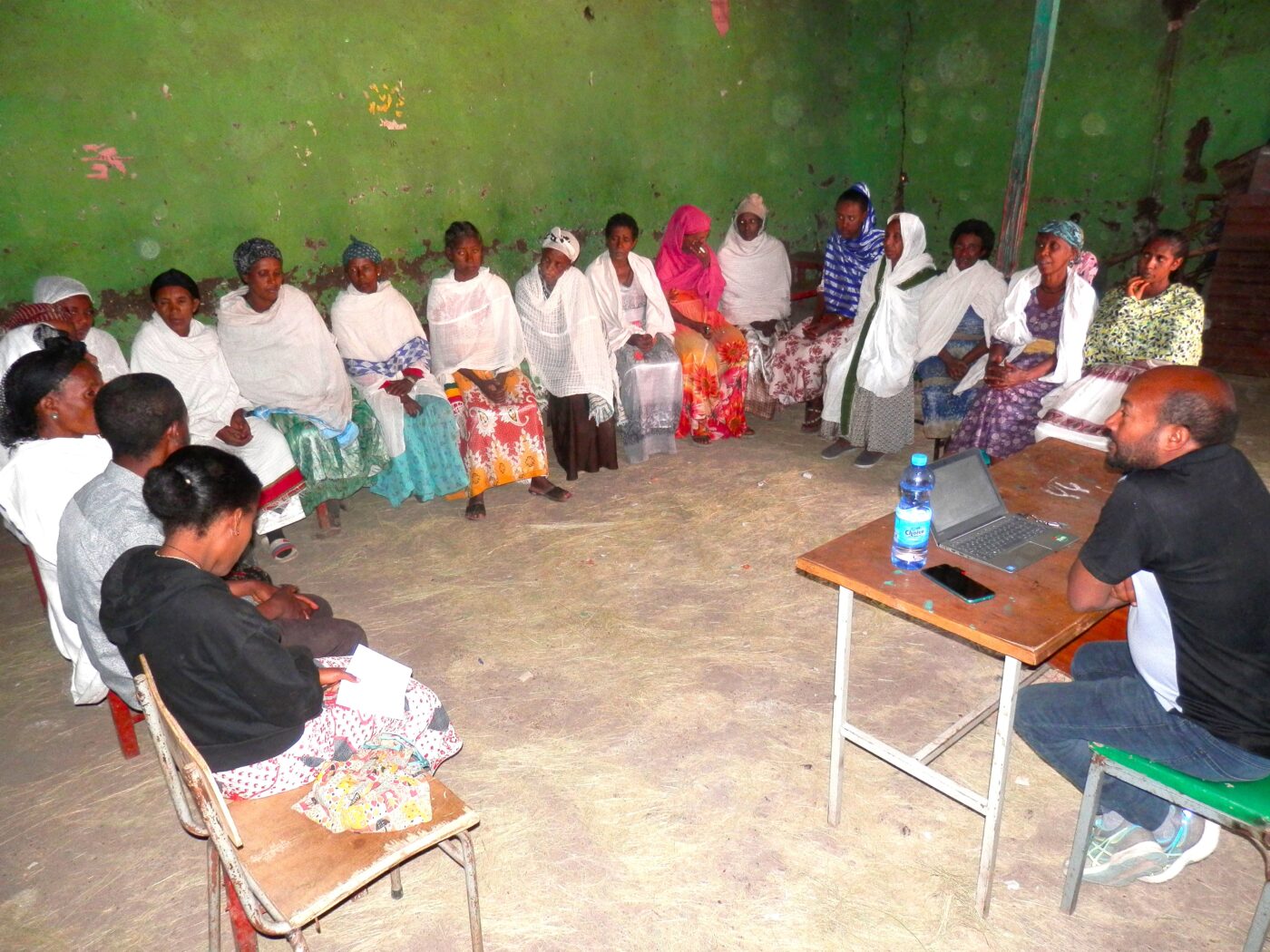 Each family received a grant to invest in a small business that could increase household income. TWL brought the families together for a day of business training on how to manage an income generating activity; the group discussed their business ideas and methods for growing and maintaining the business were shared. The families plan to use the grants for:
Preparing and selling spices and kolo, toasted cereal snacks
Making and selling tella, a local beer
Preparing and selling malt for brewing
Poultry farming or rearing sheep
Trading grains
Looking to the Future
The families established a joint savings group, registered with the microfinance office. They agreed to contribute 100 birr per month, per family so that different members can take loans to further develop and improve their businesses, safeguarding their continued financial security. The meeting was attended by representatives from the local social and microfinance offices who will continue to support the families in their businesses going forward.
"All of the families were very happy with the wonderful gift and their happiness was indescribable. They said 'thank you so much for helping us to keep our children living safely and equally to other children'. The local officials also thanked us for supporting the families, saying that it was a unique gift in kind and quantity."
Marta, Sponsorship Manager
Thank you
Thank you to everyone who gave to our appeal and made this timely support possible. Special thanks to One Thought Changes All who generously match funded the first £1,000 donated.