We undertake projects wherever we can to improve the living environments of students. Having weatherproof, adequate housing means security for the student, a safe place to live and a place to study and do homework. 
Many of our sponsored families live in low-quality housing with few, if any, basic conveniences. We facilitate the construction of new homes; improve existing homes; install taps; electricity and provide bedding and other furniture. These improvements can reduce living costs and make homes healthier, safer and happier places to live.
"Previously we lived in a very small house and the children had to sleep at the neighbours' because we didn't have room. Paying the rent was always a problem. Now the house is big enough for us, we have two beds and I have been able to start a business selling injera so I can support my family."
– Mamit, mother of four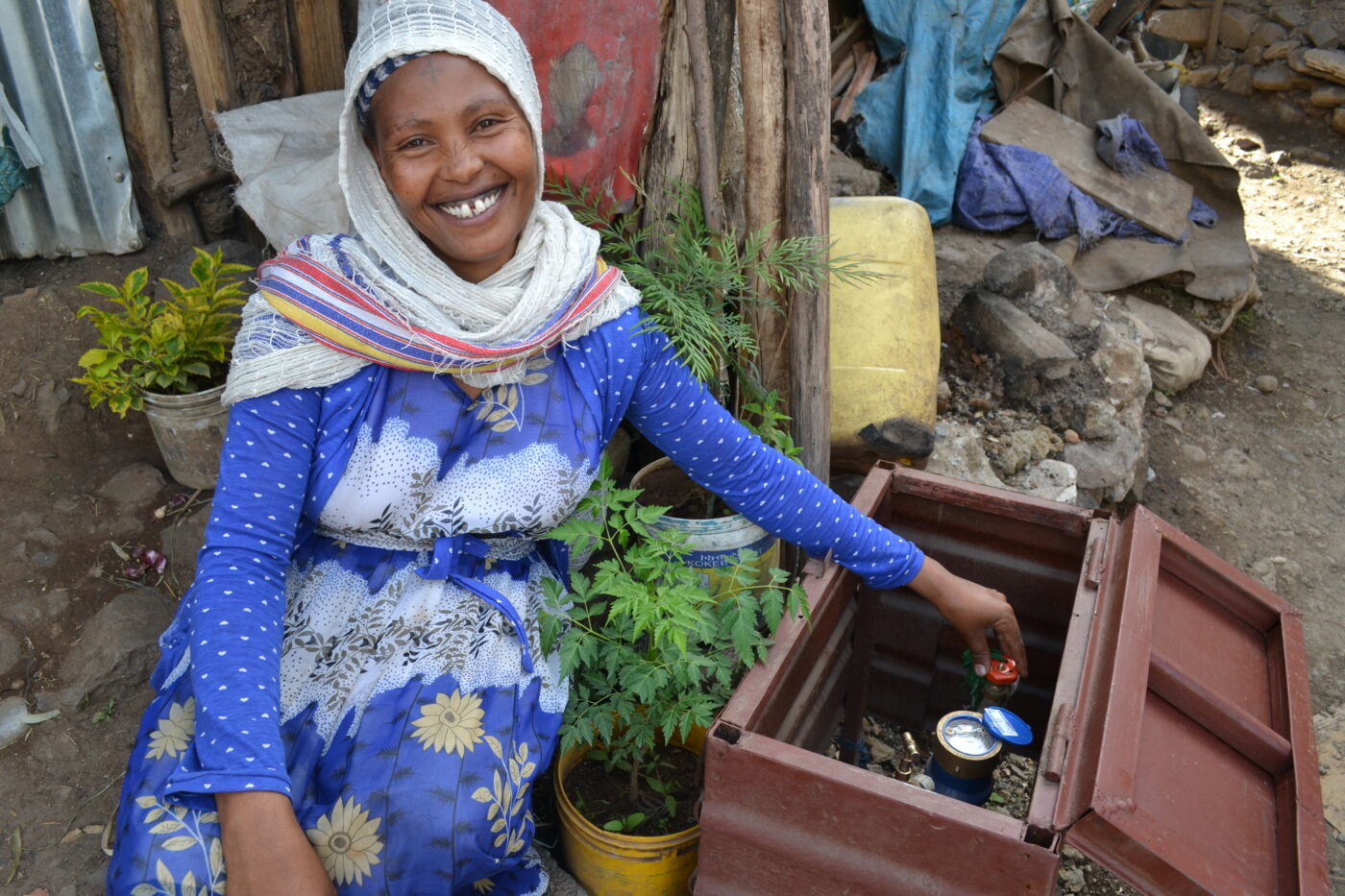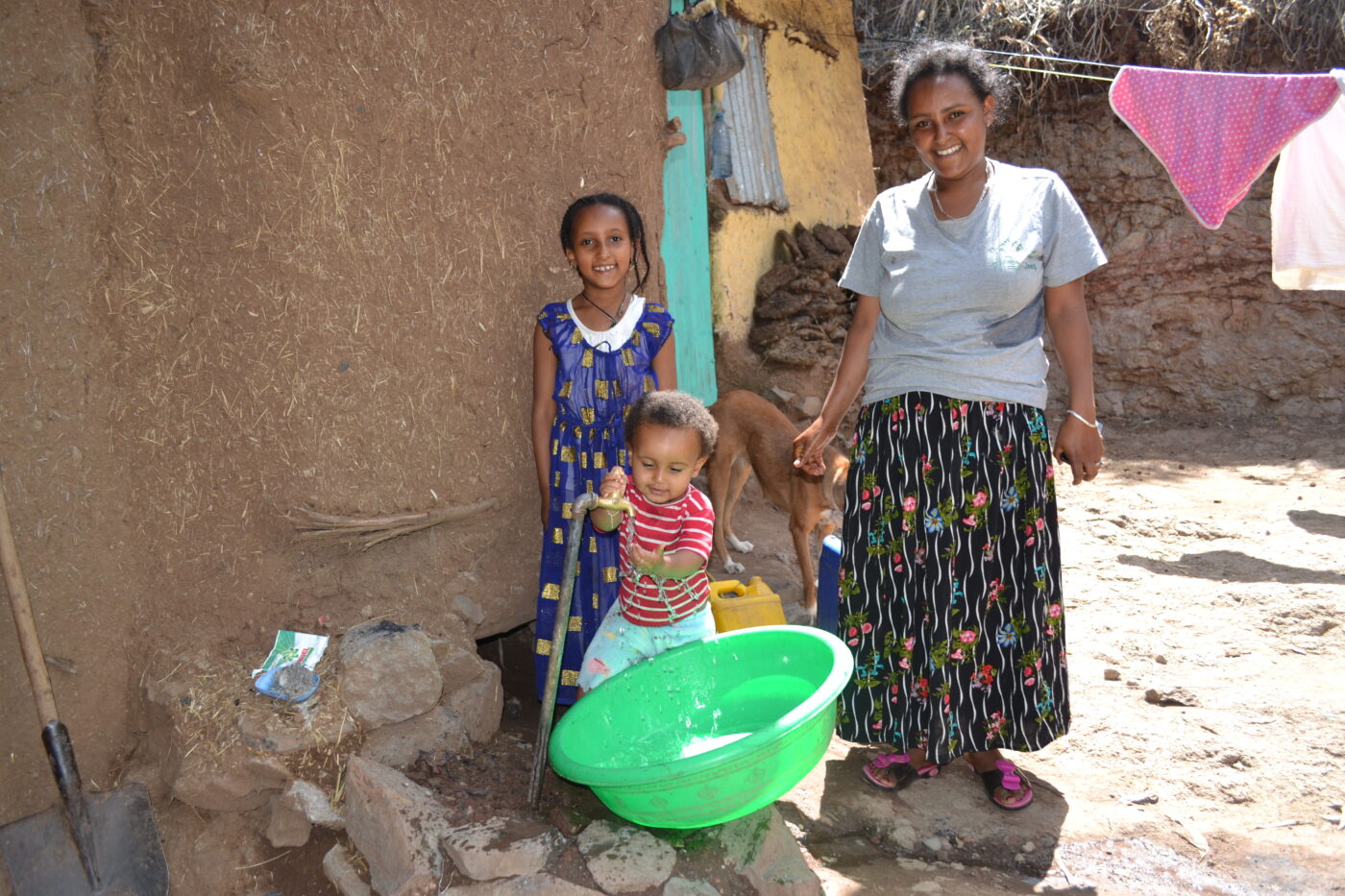 What do we do?
Wherever we are able, we facilitate home improvements for families most in need. We help families to install water taps, electricity meters, latrines, kitchen extensions and even build whole houses.
The families we support are from disadvantaged backgrounds, many of them live in housing provided by the local authority which is of poor quality – or worse, they have the burden of private rent in housing that is still inadequate.
The space is small, frequently a single room of 2×3 metres for a whole family, with only basic furniture, with children sleeping on the floor or on mud benches, and exposed to the elements, with deficient roofing and worn away plaster on the walls. As these families already have a low income it can be impossible to prioritise maintaining or furnishing homes over feeding families, so many families lack basic facilities.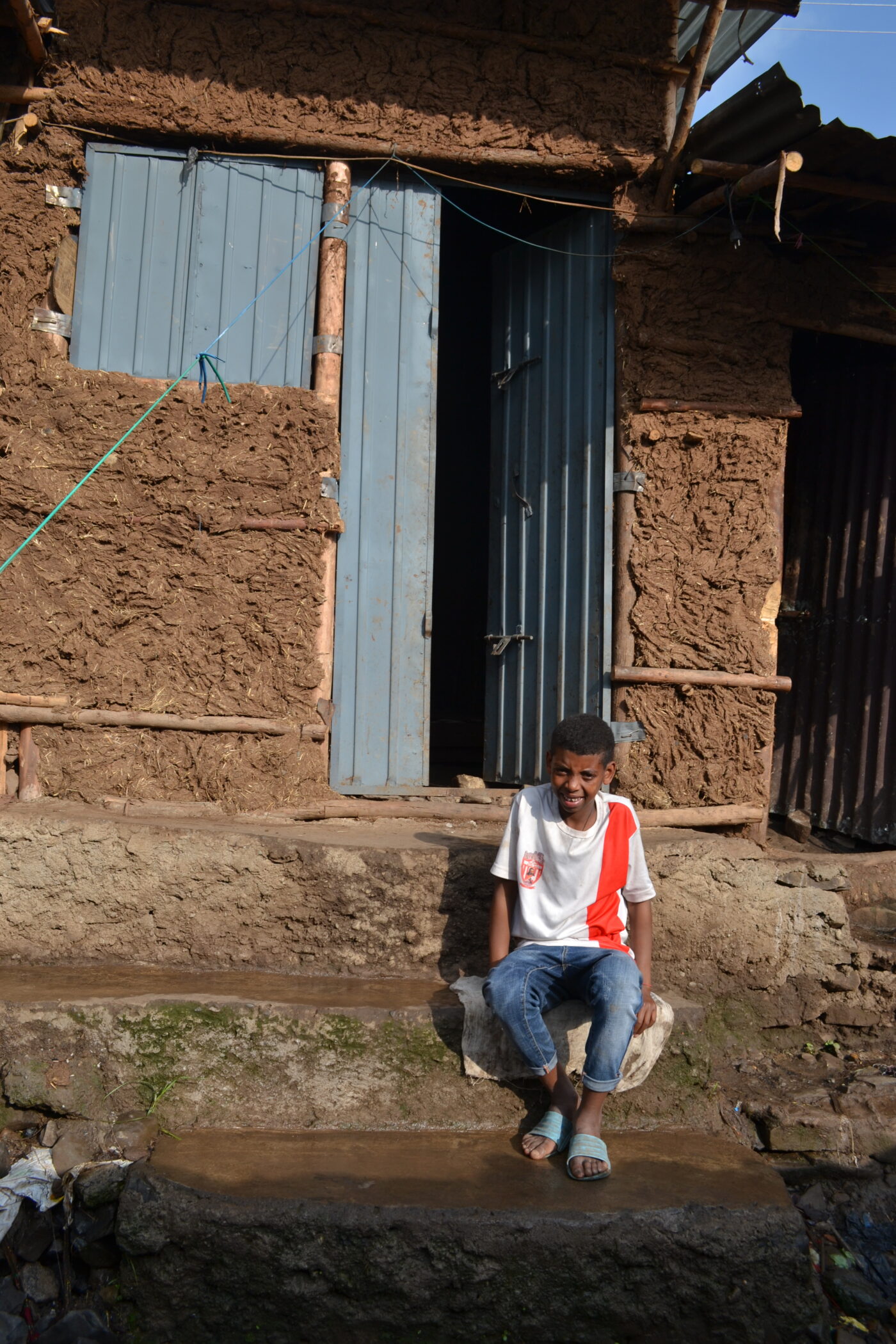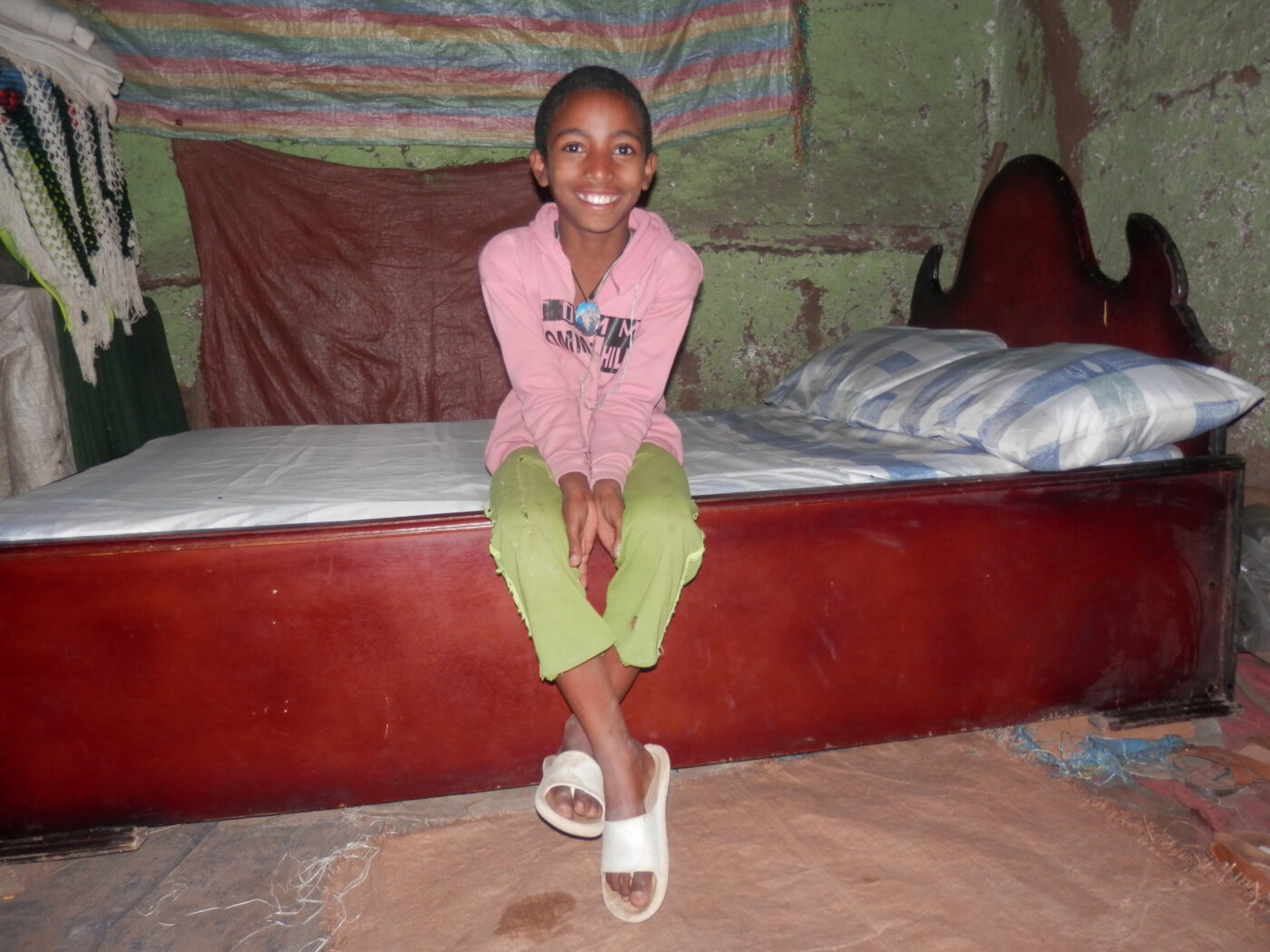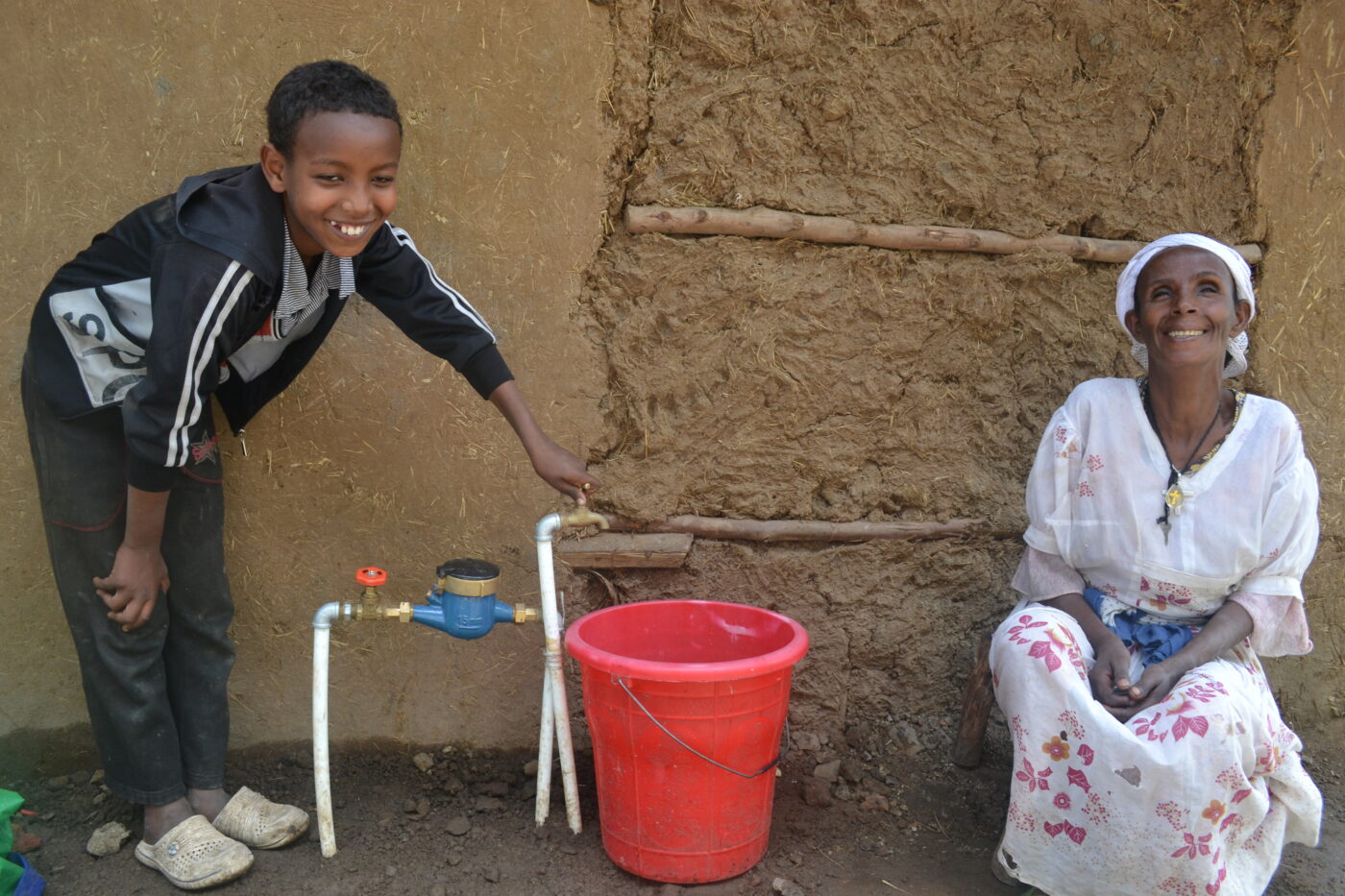 What difference does it make?
Housing improvements directly improve the quality of life for families and the opportunities for students to study at home and succeed at school.
Installing a tap in a family home means easy access to running water. It means time saved on travelling to community taps where the water supply is often rationed and there are long queues, and removes the need for children to travel distances with heavy jerry cans of water. Having a tap close to the home means better sanitation for the family. Finally, it is much safer for girls and women, who are generally the ones who fetch water, and who face the risk of assault on these journeys.
A new roof or plastered walls mean that a home is weatherproof and that a family can get through the rainy season without further damage or leaking in their homes.
Kitchen extensions prevent the smoke inhalation related to cooking over a fire in an enclosed space, improving health.
Installing doors and windows allow a home to be locked, keeping families and property safe.
Installing an electricity metre means that a family has power in their own home, the first investment is usually in a light bulb. The electric light means that a student is still able to do homework, study and read after school and chores are done, and darkness has fallen.
Some families are succesful in applying to the local authority to get land out of town on which they can build their own home. This is an excellent opportunity, as they are able to build more spacious homes and frees them from rent payments as they will own the property themselves. However, they are only provided with land and must fund the construction themselves, a cost which is well beyond most of the families we support. With funds raised from donors, we can help these families to make the most of this opportunity, assisting with the cost of construction so they will benefit for many years to come in their own home.
"Now I have enough space for the kids and myself. I can feed myself and the children, I am not worried anymore for the rent payment, and I am sleeping very well. I go to church and run my business, and now I have a chance for social life as well. I feel born again."
– Asnika, mother of three
Can You Help?
£49 buys one bedding package
£75 installs an electricity metre
£110 installs a water tap
£900 builds a new home for life