Our small group tours offer ethical tourism for travellers looking for adventure and an authentic experience that benefits local communities.
Modern Ethiopia: Food and Culture
This tour takes in the best of the sounds, tastes and sights that modern Ethiopia offers. From cooking experiences, local wine and coffee tastings to jazz bars and art galleries, the rift valley lakes and astonishing national parks, this tour showcases the best of the modern and traditional culture from this exceptional country.
2023 Dates
12th – 23rd May 2023
(dates TBC) October 2023
11 days and 11 nights in country + 1 night and 1 day of travel
Cost: £2,250
(plus £250 single supplement)
Cost includes all accommodation, meals, overland transport, guides and passes. Excludes flights, visa and alcohol.
The Tour
Day 0
Our flight leaves London Heathrow at 9pm, flying 8.5 hours overnight to arrive in Ethiopia the following day.
Day 1: Arrival in Addis Ababa
We will be picked up from the airport and start the day gently with coffee and breakfast in the gardens of the Ghion Hotel.
We head out to St George art gallery owned by two sisters and displaying unique art and furniture design. Our first meal is at Addis Ababa's oldest restaurant where you can try traditional Ethiopian food in a tukul style restaurant and sample some of the honey wine brewed on-site.
The afternoon is dedicated to all things coffee. We will learn about the history of coffee growing and roasting before doing a tasting of Ethiopia's finest beans. We return to the hotel to rest before dinner and a visit to the African Jazz Village, where we may be lucky enough to see owner and legendary Ethio-jazz musician Mulatu Astatke.
Day 2: Addis Ababa
After a good night's rest we take a leisurely stroll around Unity Park, a unique development in the compound of the national palace where you will get an introduction to Ethiopian culture. From yellow rhino statues immersed in green fields, to an exhibition of the history of Ethiopia, and the endemic black maned lion at the zoo.
We enjoy snacks and a light lunch at the park and head to the other side of town for the afternoon. Here we visit Addis Skatepark to see local girls' enjoy the free park on a day it is reserved for their use only. We then head to a local women's social enterprise where you will get introduced to Ethiopian ingredients and have a go at making your own injera, at a cooking experience before sitting down to enjoy a variety of Ethiopian dishes.
In the evening we visit Fendika, a cultural centre that showcases the best of modern Ethiopia. You can get a drink, see the exhibition of modern art and enjoy the live music.
Day 3: Addis Ababa
On our last day in Addis, we travel up to the hills around the city. We visit an iconic church in the Entoto Hills before taking a walk through the recently developed natural park shaded by eucalyptus trees. We enjoy a lunch in the park before returning by car before a restful few hours in the hotel. In the evening we visit a central light show set to classical and Ethiopian music. We make the most of our last evening in Addis with dinner at a cultural restaurant with music and dancing from around Ethiopia.
Day 4: Addis Ababa to Bishoftu
On day four we leave Addis and travel an hour and a half south of the city to Bishoftu – a holiday town surrounded by crater lakes. We stay at the beautiful Adulala Resort by Bishoftu Lake.
After putting our things at the hotel we head out to visit some of our sponsored families. Together we share a traditional coffee ceremony with students and mothers where you can get to know the families we support and ask questions about life in Ethiopia.
After a lunch by the lake you spend the afternoon enjoying the facilities, enjoy the swimming pool, kayak on the lake, or sip a drink in the sun before a tasty dinner in town to finish the day.
Day 5: Bishoftu
We continue discovering local life in Bishoftu by joining our donkey librarian on his trip to a rural school. We walk with the donkey through villages to a school where you can participate in a reading session with pupils.
We head back into the town on foot to enjoy lunch at the Pyramid Resort. In the afternoon we visit the lively local market full of spices, vegetables and local goods. A relaxing evening ends back at the hotel, enjoying the sunset by the lake.
Day 6: Ziway to Lake Langano
After Bishoftu, our journey continues south, we travel two hours on a smooth road to the small town of Ziway. A tour of the vineyards introduces you to Ethiopia's growing wine industry, followed by a tasting of the wines and a lunch at a restaurant with beautiful views of the surroundings.
After lunch we continue down to arrive in good time at Sabana Beach Resort. A little corner of paradise where you can walk around or swim in Lake Langano and enjoy the spa treatments on offer.
Day 7: National Park to Wondo Genet
We start early in the morning for a day full of walking and stunning scenery. We drive to Abiata Shalla National Park where you will see ostrich, deer and vultures, walk to the highest point to see views over the lakes before driving down to the park hot springs.
We then drive on to Wondo Genet, a little known area dotted with hot springs and filled with baboons and monkeys in the trees. After a brief stop at the hotel we walk through the beautiful woodland to a waterfall where we stop for a picnic lunch.
An afternoon walk back to the hotel leaves time to rest in the simple but unique grounds, shared with monkeys and powered by the local hot springs.
Day 8: Wondo Genet to Hawassa
Guests who wish to may enjoy an early morning swim in the hotel pool, naturally warmed by the hot spring water. We take a refreshing walk through the nearby woodland to see the steam rising from hot springs in the cool morning air. Breakfast is enjoyed at the hotel before we get back in the car for the drive to Hawassa town.
Arriving at the peaceful town of Hawassa, we have time to rest at the hotel and visit a church before enjoying lunch.
After lunch we take a boat ride on Lake Hawassa to see the hippos that share the lake. The evening ends with dinner in town before a comfortable night at the lakeside Lewi Resort.
Day 9: Dorze Village
Today we sit back on a journey through the rift valley, taking in the beautiful scenery as we travel further south to the town of Arba Minch. In the early afternoon we drive up into the Guge Mountains for a unique experience at the Dorze Village.
Here a guide will take us through the village showing us traditional life including the cultivation of the false banana plant, the beehive tukul, colourful fabrics and, of course, the local spirit – and all the toasts that go with it.
In the evening we drive into Arba Minch to enjoy dinner and a good night's sleep.
Day 10: Arba Minch
You wake in the beautiful town of Arba Minch, bordering Nechisar National Park. We head to the park in the morning to enjoy a walk through the park's woodlands, thick with vines and ancient trees, to the 40 springs after which the town is named.
Guests can visit a local crocodile farm before lunch in town and a boat ride through the surreal vista of Lake Chamo. Branches stick up through the lakes surface, through which crocodiles swim, as we make our way to the 'crocodile market' – a bank where crocs gather to sun themselves at the lake's edge.
We end the day with our last lakeside sunset and tasty dinner at a local resort.
Day 11: Back to Addis
On our final day, we catch a short flight from Arba Minch airport back to the bustling capital.
After lunch we take you on a tour of social enterprises where you can buy gifts that do good. Visit a textile gift shop where you can meet the workers and see how the products are made, and stop off at a basket weaving shop supporting women in difficult circumstances.
A quick stop off at a hotel allows guests to repack and refresh for the late night flight. We enjoy one last evening at one of Addis' famous restaurants with live music and dancing from across the county and head to the airport.
Day 12: Fly to London
After late night check in, our flight departs just before 1am. A night flight later you arrive back in London for 7am.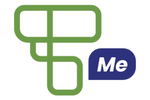 For your financial protection Together We Learn is a member of Trust My Travel. All guest money is paid into an independently managed Trust Account held in the UK. This means in the unlikely event of our financial failure you will receive a refund for any services you have not received. For more information about how your payments are protected please visit trustprotects.me.
Interested? Fill out the form below and we will get in touch