Ancient Ethiopia: The Historic North
Amazing rock-hewn churches, mysterious castles, ancient monasteries. This tour takes in the unique historical sights of Ethiopia, exploring the culture and religions of this remarkable country, and discovering the natural beauty at the source of the river Nile and the Simien Mountains.
Our small group tours offer ethical tourism for travellers looking for adventure and an authentic experience that benefits local communities.
Itinerary
Day 0: To Ethiopia
You will be met at Heathrow by our UK tour leader before checking in for a night flight to Addis Ababa – arriving in the morning sunshine at one of the highest capital cities in the world.
Day 1: Addis Ababa
On arrival, our local tour leader will join us as we travel to our hotel and check in. After a little rest we visit the National Museum, saying hello to 3.2 million year old Lucy while we are there, and enjoy lunch nearby.
In the afternoon we set off to drive through the city and up the long winding road north to visit the Entoto Maryam Church. Perched high on the hill overlooking the city, this is the original site of Addis when it was established by King Menelik. We visit the church before descending back to the city, looking out for the numerous ladies carrying huge bundles of wood on their backs down to the markets. We return to our hotel for some downtime, dinner, and a fairly early bedtime.
Day 2: Addis Ababa to Bahir Dar
After an early breakfast we catch our one-hour flight to Bahir Dar and settle in to our hotel. Saturday is market day and we learn a great deal about the Ethiopian way of life as we visit this hive of activity and wander amongst its varied stalls, squeezing between people carrying their commodities.
Bahir Dar is on the edge of Lake Tana and, after our market stop, we enjoy lunch on the shore and take an hour's motorboat journey across to one of the island monasteries of Zege. There, a knowledgeable local guide leads us up through coffee plantations and stalls run by the local villagers selling a variety of craft items and religious icons, to see extraordinary wall paintings telling the religious stories of the Ethiopian Orthodox faith. We return by boat to our hotel for dinner and relaxation.
Day 3: Tis Abay and the Blue Nile Falls
After breakfast we depart by bus for our day trip to Tis Abay. Here we enjoy walking in the Ethiopian countryside (not too strenuous!) to arrive at the best viewpoint to see the Tississat Falls – known locally as the 'water that smokes'. This is where the Blue Nile descends from its source at Lake Tana on its long journey towards Egypt. We cross the wooden suspension bridge and enjoy our packed lunch in this beautiful location, which is popular with locals as well as tourists, and then take a brief river crossing back to Tis Abay village. After our return drive to our hotel we enjoy some relaxation time before dinner.
Day 4: Bahir Dar to Gondar
We travel north by bus across beautiful Ethiopian countryside on our way to the city of Gondar. En-route we visit the hillside community of Awra Amba – an isolated village with an egalitarian and non-religious ethos. You may be tempted to buy some of their excellent woven scarves and other items.
Onwards, up over the hills, to Gondar we check in to our hotel and enjoy lunch. Gondar is a major tourist centre in northern Ethiopia – it's a thriving and fast-growing town with a large market, many shops and a rapidly increasing number of excellent coffee/cake shops. Gondar is also the home of our local office (which we will visit) and where many of the schools that the charity has supported can be found.
In the afternoon we enjoy a guided foot tour of the Fasilides Castle Compound, a World Heritage site, dating from the early 17th century which encapsulates the history of the time when Gondar was the capital city. We dine at a fun and lively restaurant with some live music if we're lucky.
Day 5: Gondar
Today we enjoy more of Gondar, including a tour of the church of Debre Birhan Selassie with its world-famous wall-paintings and unique architecture. Your guide will explain more about the rituals of the church services and ancient artifacts used by the priests and you may see a service in progress.
We also visit the Together We Learn offices where we enjoy a buffet lunch of traditional food prepared by our staff, meet more of our local staff and learn a little about the organisation's work and educational aims. In the afternoon we visit two local schools that are supported by the charity. Here you will meet some of the children and their teachers, and see some of the work that we have been doing. After some well-deserved down time, we eat dinner in the town.
Day 6: Day trip to the Simien Mountains
Departing after breakfast, today's visit takes us northwards from Gondar to climb into the Simien Mountains, another World Heritage site. After a substantial and interesting drive through the changing countryside, we eventually arrive in Debark, a fast growing, busy town. Then on through the large local market area into the Simien Mountains National Park, having collected our local guide and armed scout on the way (unnecessary, but useful job creation!).
The park has stunning scenery which we enjoy while strolling and eating our lunch. We should see interesting bird life, perhaps including the magnificent Lammergeier falcon high overhead, and we will keep our eyes out for the large troops of Gelada baboons as they forage in the grass.
When we return to Gondar at the end of the day we dine at a hotel with spectacular views over the city.
Day 7: Gondar to Lalibela
We transfer to Gondar Airport for a short flight to Lalibela, arriving late morning. Lalibela is Ethiopia's holiest city and was its capital in the 12th and 13th centuries. It is home to a network of incredible and famous rock-hewn churches dating from this period. A World Heritage site and a pilgrimage destination for all Ethiopian Christians, it is a bustling town set on a hilltop in the Lasta Mountains.
After lunch at the hotel we will visit the first group of churches with a local guide, to see the miraculous construction of such large buildings which have been carved out of the hillside underground, and learn about their significance in Ethiopian history.
After sundown drinks with spectacular views over the valley, dinner will be at a hotel perched on the edge of this magnificent hilltop.
Day 8: Lalibela
Today we enjoy being in Lalibela with time to view another cluster of rock-hewn churches, have lunch in the town centre surrounded by plentiful birdlife, and spend the afternoon relaxing at the hotel and visiting town, if you like.
The day ends with drinks at a 'must visit' restaurant, hopefully enjoying an amazing sunset followed by dinner in the most spectacular restaurant and setting. With a Ethiopian/Scottish menu on offer, the most popular dish is Ethiopian spiced shepherd's pie!
Day 9: Lalibela to Axum
After breakfast we fly from Lalibela to our next stop at Axum just over an hour to the north.
Axum is considered by some to be the oldest continually inhabited city in sub-Saharan Africa. It was the centre of the Axumite empire from the 2nd to 10th centuries, is the site of Ethiopia's oldest church, and is the spiritual home of its Christian faith and our final World Heritage site.
After lunch we will explore the Stelae Park – a royal cemetery dating back to the 4th century – a modern cathedral, and get close to the nearby church which claims to house the Ark of the Covenant. A busy but interesting afternoon!
Day 10: Axum
We have a busy day as we tour around the Axum area. We will visit the ruins of the Queen of Sheba's Palace, May Shum (Queen of Sheba's Pool) and the Ezana Inscription – Ethiopia's version of the Rosetta Stone which was discovered by accident by a farmer in the 1980's but dates back many centuries. Then on to visit Kaleb and Gebre Meskel's Tombs.
After lunch we move on to Yeha, which is a small village now, but was once the site of the region's most important city and is still the home to temple ruins dating from 700 BC. On the way we will stop to view the distant hills of Adwa, which is the site of the historic battle in 1896 when Ethiopian troops routed the Italian Army and prevented the country from being colonised. The Battle of Adwa is still celebrated every year as a national holiday.
We return to our hotel in Axum for a welcome dinner and evening of relaxation.
Day 11: Axum to Addis Ababa
We have a morning to relax, enjoy a fresh roasted coffee or go shopping for souvenirs in the town. The choice is yours.
After lunch we will start our journey back to the UK with an afternoon flight from Axum to Addis Ababa.
Having checked our baggage in at the airport for the evening, we go by a hotel to freshen up. We go off to a memorable final evening at a local heritage centre where we enjoy traditional food, dance and music as part of a noisy, fun-filled evening. You may even end up dancing on stage!
Day 12: Back to London
We go straight from the restaurant to Addis Ababa airport for an early hours flight, arriving at Heathrow in the morning.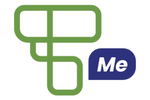 For your financial protection Together We Learn is a member of Trust My Travel. All guest money is paid into an independently managed Trust Account held in the UK. This means in the unlikely event of our financial failure you will receive a refund for any services you have not received. For more information about how your payments are protected please visit trustprotects.me.
Interested? Fill out the form below and we will get in touch